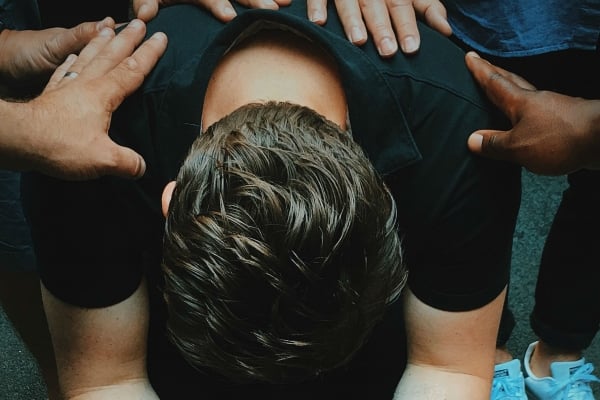 What if I'm Not in it Alone?
There are so many ducks to put in a row when you're heading overseas. Important tasks pull at your time and attention, and numerous relationships beg for your focus. You can easily feel overwhelmed, like there's more to do than you'll ever be able to finish. But, here's the secret: You're not in this alone.
Whether you are days away from heading to the field or it's still a few years out, your home church should play a critical part in your preparation. Then, once you've finally made it out the door and across an ocean or two, your sending fellowship should continue to fill a significant role in your life overseas.
What if you embraced your sending church as a source of the support and care you need, both as you prepare to go and once you arrive on the field?
Allow Your Church to Know You Now
People join and leave churches for all sorts of reasons, so we understand you may not currently be at the church you attended as a newborn. But, from a logistics perspective, Christar will ask for references from your current pastor, and we fully expect you to be working to build a solid connection with your sending church.
Being sent implies that you will be representing your church as you go. So, your local church should know you well. In fact, if they don't know you well, we recommend your first step before heading overseas be to get to know your church better.
Are you serving? Are you giving of yourself and your time? Are you encouraging others in your church? Or, are you asking, "What's the point of a relationship with my local church community if I'm just planning on leaving for a life overseas?"
It's vital that anyone who plans to head to the field help build up the local church before they go. Plus, life overseas is difficult. People within your church can best provide encouragement, mentoring and accountability for you when you have the foundation of an honest relationship.
Allow Your Home Church to Send You Healthy, Prepared and Ready
Let your sending fellowship do a good job commissioning you. But give them opportunity to send you emotionally, spiritually and financially well too. Receive their encouragement, their accountability and their prayers for you.
Who you are now—pre-field—is not going to differ that much from who you are on the field. We've brought that up more than once because it's important to us that our workers are realistic about their expectations. You will not spontaneously transform into someone more spiritual once you set foot on the field. Nothing magical happens on an airplane. It's important to practice spiritual disciplines and get yourself in spiritual shape long before you slide your carry-on into the overhead bin and fasten your seat belt for takeoff.
We encourage you to find mentoring and accountability from people in your home church who will continue that relationship with you once you're on the field as part of sending you well.
Allow Your Home Church to Continue to Send You Well
Your church has a role, a calling, to be part of your ministry overseas. You are an extension of that body—an arm reaching across to go on behalf of all those who step in to support and send you. The people in your sending church aren't just going to drop-kick you into your next step of life and be on their way. Let them walk along with you, assist you and call out areas where you need to grow. Be reminded of their role to pray for you, house you when you come back for home assignment and advocate on your behalf.
Allow Them to Fulfill Their Role in Your Calling
You were called to go. You will have a much harder time going well if you are a lone ranger. The people in your church are part of your calling. At Christar, we believe that without them, your calling isn't complete.
Allow your sending church to remember you by being consistent in your communication even when it feels inconvenient for you. Yes, you'll be in another country, worlds away; and you've got to maintain that life, plus keep up with loved ones. It's a challenge to connect with all the people who have played a role in sending you. But you've got to make it a priority to communicate well with your supporters so they can participate in your ministry with you.
Be clear and specific with your supporters about how they can pray for you! Don't be a stranger, and don't just reappear just when it's time to ask for more support. Listen to their advice. Allow them to help you. Graciously accept their notes of encouragement, and praise God for people who care about you. When you are back on home assignment, receive their hospitality with humility. If they want to send a short-term team, be excited about it, even if it might mean you'll be exhausted when that team leaves. It's about serving the body AS the body, different parts all working together for the glory of Christ.
Allow your sending church to serve you and help them fulfill their calling to be part of your calling. It's a win-win.

Laura lives in Lancaster, Pennsylvania, where she freelances in various capacities, leads worship at her church and hangs with her adorably photogenic dog named Kimchi. She's well acquainted with the chaos of trying to determine what to do in life.
Laura went to Bible college, where she explored cross-cultural ministry through classes, conferences and lots of practical application. After college she went to grad school, taught, went to South Korea for a year, worked for Christar, then spent a good chunk of the last decade working with international students in high school and college in the U.S.
She would love to journey with you as you consider missions—because she's been there. Because reaching the nations is going to look different than it did in centuries past. And she wants you to be a part of it.