Scripture Engagement through Social Media (SESaMe)
"My way of thinking about Jesus Christ is changing day by day, and I am facing a deep but valuable alarm."

These are the words of Mo,* a man from an Islamic nation where Christians face intense persecution. He is one of more than 15,000 people in that country who have received Bible stories in their heart language from Scripture Engagement through Social Media, also known as SESaMe.

Christar workers started this project in April 2021, prompted by a continued burden for the people of Mo's homeland—a country where they ministered for several years before returning to the United States, where the worker couple currently serves among Muslims. The stories they create and send place portions of Scripture into bite-sized pieces of text or audio content for easy consumption. This online outreach has enabled the project to share God's Word among those with severely limited access to the gospel.

Mo saw one of the project's ads, and he viewed the entire initial series of 27 stories in one day! Just a few lessons into the second series, he sent the message above to the SESaMe social media page. He is now in direct contact with a worker and is seriously considering accepting Christ.

After several months of sending all the stories manually, SESaMe set up a chatbot, which enabled the project to automate its first series of lessons. Since then, it has doubled the number of contacts workers are able to be in touch with.

God was already drawing another man, a young teacher named Solomon, to the gospel when he came across the SESaMe social media page. Not long after, he professed his faith in Christ, and he has boldly shared Bible stories with friends, students and family members!

Workers praise God for Mo, Solomon and others who are responding to Scripture through this ministry. Your gift will enable this project to increase its capacity to send more stories and field more messages with those from least-reached countries and backgrounds who are asking to learn from God's Word.


Supporting the Scripture Engagement through Social Media (SESaMe):
$40 pays for a month of social media ads.
$125 covers the cost of the project's website domain.
$140 a month increases the bot subscription limit, further expanding SESaMe's ability to send the initial series of Bible stories.
$225/month supports a national consultant to help workers create culturally relevant messaging.

Participate by Praying for Scripture Engagement through Social Media (SESaMe):
Pray that the Holy Spirit would convince people in Mo and Solomon's country of the worthiness of Jesus in spite of the high cost of following Christ in their country. Pray they would not fear persecution—a common reality there, even in the early stages of investigating Christianity.
Ask the Lord to give workers wisdom as they interact with people who want help leaving their home country.
Ask God to move among the women of this culture. Women from this people group face different societal pressures and fewer use social media compared to men. As a result, less than 10% of those who respond to this outreach are women.
Pray that men on the journey toward belief in the gospel would share what they are learning with the women and children in their families.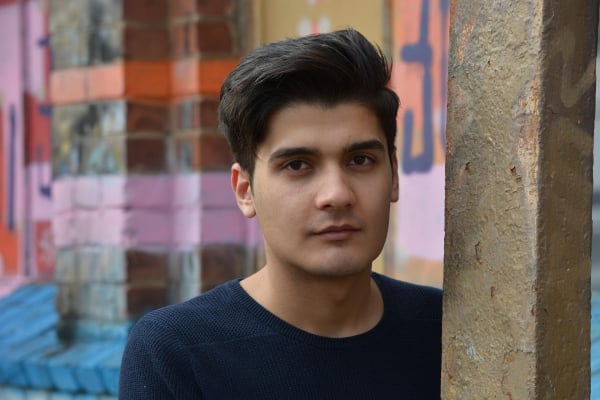 In an overwhelmingly Muslim community, two young men are boldly teaching the Bible. Without a local church, how do they learn to share the good news?