Understanding the Reality of the Least-Reached
"Students are learning and seeing firsthand the reality of the unreached." – Christar worker Ellie*
We rejoice that God is using the G5 Project just as we prayed He would! Ellie and her husband, Wesley, are part of the team in Spain that has welcomed students participating in strategic G5 exposure trips, internships and study abroad opportunities in Málaga, Spain designed to enable college students to discover how God can use their gifts and skills to cultivate Christ-honoring transformation in least-reached communities. She's seen the Lord use this initiative not only to open participants' eyes to the needs of the least-reached, but to encourage them to pursue long-term ministry after graduation and to be a blessing to workers already on the field.
"Coming from the Bible-saturated United States, it is hard [for students] to imagine a place where the gospel is not easily accessible," Ellie explains. "But in Spain, students can interact with Spaniards who are unchurched and North Africans who have not heard the gospel before, and the lack of access to the gospel becomes a reality. I am excited that students will see that and understand that God's desire is for Spaniards and North Africans and all people to worship Him. And I'm excited that they will get a taste of how they can be a part of bringing the gospel to these least-reached people through their specific gifts and abilities."
Student participating in G5 trips have opportunities to use the career skills they're learning in class to serve least-reached people and those ministering to them long term. For instance, communications students assisted local NGOs through communication strategy workshops, and theater students had opportunities to perform a drama that communicated spiritual truth. But, they're also placed in situations that may make them uncomfortable, with the goal of giving them a firsthand understanding of the needs of those with few opportunities to hear the gospel.
"Students have been stretched outside their comfort zone to greater dependence on the Lord. They have gotten to meet and interact with Muslims and have seen that they are people just like anyone else, people in need of the Lord." Ellie explains. "They have seen the reality of the refugee highway and put faces and names to statistics they have heard. I think their view of the Lord has broadened and deepened as they see God moving and working in other cultures. … I hope that their interaction with [least-reached people] as they visit Spain and North Africa will help them move past fear to compassion for a religious block of people that desperately needs Jesus!"
In addition to using G5 trips to impress upon students the reality of the least-reached, the Lord has worked through this project to help long-term workers in Spain reach out in their communities. During the recent spring break trip, several NGOs hosted a "Family Fair," and invited local refugees and immigrants. As the students played games and did crafts and other activities with those who attended, workers serving with the NGOs could engage these families in conversation and build relationships with them. "The Family Fair event definitely spurred on the work of the long-term workers in Málaga," Ellie says.
By getting a glimpse of how they could be involved in long-term ministry to least-reached people through their careers, students are more likely use their career skills to expand the reach of the gospel throughout the world after graduation. We often see God use short-term experiences to lead participants to return to the field, and we're trusting Him to work through G5 trips to prompt many to pursue career paths that help build His kingdom in communities where few have experienced the new life He offers.
We praise the Lord for this opportunity to give many young people firsthand exposure to the needs of the least-reached! Over a hundred students have participated in G5 so far, and we thank God that several who've taken short trips are planning to return to Spain to complete internships. "They have seen that God is a global God, not just God of the U.S.," Ellie says. By His grace, this newfound understanding will result in more workers taking the good news to places throughout the world where few know Him as Lord and Savior.
Participate by Praying:
Lift up the Christar team in Spain, asking God to give them endurance and wisdom as they come alongside students to help them discover how He could use their gifts and skills for His glory.
Ask God to give interns teachable hearts and the grace to fully surrender themselves to the Lord and His purposes.
Pray that many of the students participating in G5 trips will use their gifts and skills to serve the Lord long term among the least-reached.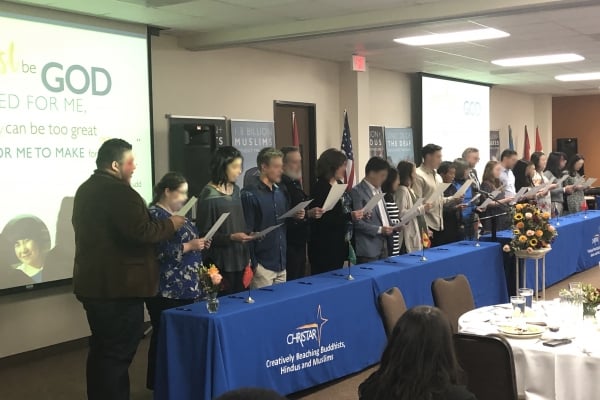 Help us walk alongside our workers so that they can minister effectively in least-reached communities.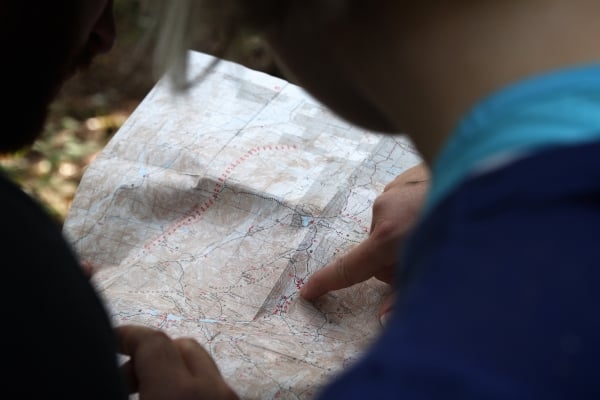 Help mobilize new workers and equip them to share the message of Christ.