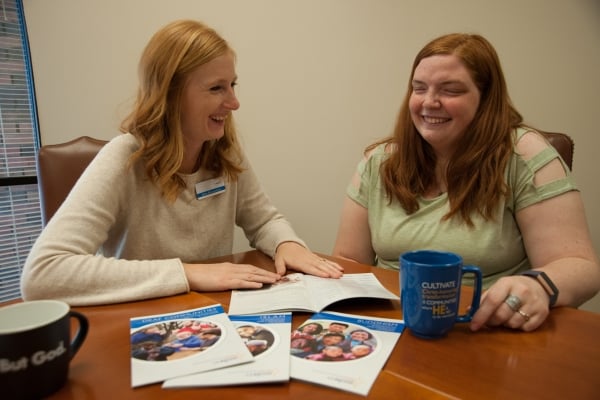 Sharing the Treasure: Front-Row Seats
We root for them. We celebrate their victories along the way and mourn their setbacks. We devote hours upon hours to connecting with them and preparing them. And, most importantly, we pray for them.
I'm not referring to the favorite football team of many in our Dallas office but to our workers preparing for the field. As a mobilization center, we exist to see Christ-honoring transformation in least-reached communities. One of the primary ways we work toward that vision is through mobilization: connecting followers of Jesus to the needs of people who've never heard the gospel, showing them how they can use their gifts and skills to meet these needs and preparing them to serve effectively.
Walking alongside the next generation of cross-cultural workers is a substantial investment of resources, of people and of prayer. During a worker's journey to the field, our mobilizers keep in touch with them through hundreds of emails, texts and phone calls, helping them move ahead and preparing them for what's to come. We equip them with hundreds of hours of training. Our Finance Department processes donations from churches and individuals who partner with them, and many times our Creative Services staff works with them to create materials that communicate their heart for the least-reached to potential supporters. We regularly pray for them as an office during our morning prayer times and far more often as individuals and departments.
We rejoice as we see the Lord work through our investment to shepherd new workers to their places of ministry—communities where few know Him or where access to the gospel simply doesn't exist yet. Just two months ago, we celebrated the arrival of a couple in West Africa after an 11-year journey to the field. Over the course of more than a decade, they saw numerous doors close and faced health challenges that would prompt many to forgo their plans to serve among the least-reached. Each step of the way, we were honored to pray with them, challenge them and help them navigate the path before them.
In their time of waiting, we praised God for their commitment not only to continue pursuing long-term service, but to invest in the least-reached while their plans were diverted and placed on hold. We watched them pour themselves into the lives of Muslims in their community, humbly seeking how the Lord would use them where they were.
We rejoice in seeing such faithful individuals reach the field! Their story—like so many other workers' stories—is rich with But God moments, and we're blessed to have front-row seats to witness His hand sovereignly orchestrating their path for His glory. Investing in them is one of our greatest privileges and we eagerly await the ways the Lord will continue to work in and through them as they seek to make Him known.

Dr. Steve Coffey, Director of Christar U.S., began work with Christar in 1989. He and his wife, Beth, initially served among North African immigrants in France. In 2001, they returned to the U.S. for Steve to lead the Christar Church Planting Division. In 2005 he became Director of Christar. Before serving with Christar, the Coffeys worked for a year in a humanitarian project in the Red Sea hills of Sudan among the Beja people. Dr. Coffey's education includes an undergraduate degree in history education from Liberty University, a Master of Divinity from Liberty Baptist Theological Seminary and a Doctor of Strategic Leadership from Regent University. The Coffeys have three children and four grandchildren.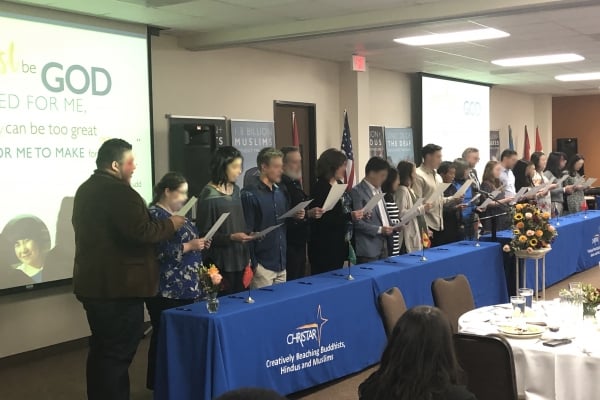 Help us walk alongside our workers so that they can minister effectively in least-reached communities.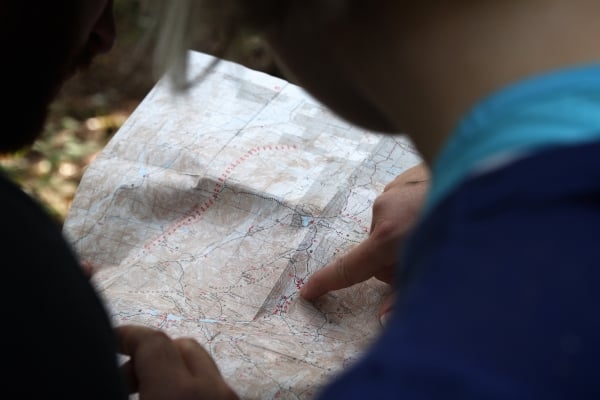 Help mobilize new workers and equip them to share the message of Christ.