Jordan Evangelical Theological Seminary
The mission of Jordan Evangelical Theological Seminary (JETS) is "to equip spiritual leaders for planting and strengthening churches in the Arab World." Since 1991, JETS has equipped Christian leaders from Arabic-speaking countries in the Middle East, the Arabian Peninsula and North Africa.
An inter-denominational school, JETS is accredited by the European Evangelical Accrediting Association (EEAA), the Asia Theological Association (ATA) and the Middle East Association for Theological Education (MEATE). It offers bachelor's and master's degrees, as well as a Doctor of Ministry degree. These programs are designed to prepare men and women for ministry, often in difficult areas.
JETS graduates serve in several Arab countries, as well as in Arab communities in the West. They minister in roles including church planters, pastors, teachers, writers, evangelists, worship leaders and women's ministry leaders. And, God has used them to bring many to faith in Christ and to plant churches in challenging places.
Your gift to the Jordan Evangelical Theological Seminary will equip more Christian leaders for ministry in Arab communities. Through JETS graduates, least-reached people hear the gospel and churches are planted.
JETS Needs for the 2020-2021 School Year
JETS currently has 108 students (44 full-time, 49 part-time, 3 audit and 12 D.Min)
Student Scholarships - $1,200 per month ($700 tuition and $500 living expenses) per student
Non-Jordanians must leave behind their homes and jobs in order to attend seminary; but, through donations, JETS is able to provide each student with a "living" scholarship in exchange for eight hours of work on campus each week. Without these scholarships, most students would not be able to undertake their studies.
The more students JETS can assist through scholarships, the more individuals it can train to reach others for the kingdom of God.
Relief food boxes for a student during the pandemic - $40

Month of internet access for student studying at home - $45

Semester's worth of textbooks for one student - $50

Students' wives gathering for one month - $90
Bible study software for one student - $100

A monthly breakfast for students - $170

Blankets and heater for one student - $200
Operational Budget
Safety measures for combatting the coronavirus - $12,000
Developing online effectiveness - $35,000
We are witnessing a surge in applications for online studies, especially from those outside of Jordan and are unable to study with us due to various reasons. With this growing demand, there is the need to equip all our classrooms with an advanced set-up. This requires help beyond the normal monthly giving. 
JETS has been given approval for "full occupied services" which means we can now get the government water and electricity on campus! We have the government water now, but still working on the electricity. This will enable us to cut the cost of using generators for electricity. Having the government electricity will help us generate income by renting out some facilities. However, there are government fees we need to pay to get this service started.  
JETS prayer and mission tower - $150,000
 The plans for this building include a prayer room on the top floor, overlooking all of the city and beyond. It will be able to accommodate 40 people to meet and pray together. Faculty, staff and students would use it at any time, day or night for prayer, individually and corporately.
The prayer tower will have Colossians 1:27b carved on its outside stone in large Greek letters proclaiming: "Christ in you the hope of glory." This is the essence of the mission and vision of JETS.
Publishing - $50,000
The selection of Arabic-language books on biblical topics available to JETS students is very limited. In response, the seminary has asked its faculty to begin writing books and other materials that can be published through the JETS Publishing House. Recent titles cover challenging subjects such as the Trinity, responding to evil and suffering, the end times and church ministry.

There is an added effort to impact their part of the world with the truth through producing professional short videos that accompany the content of the published books.
Participate by Praying for the Jordan Evangelical Theological Seminary:
Praise God for using JETS to equip believers to plant and strengthen churches in the Arab world.
Pray that many people will place their faith in Christ through the ministry of JETS graduates.
Ask God to provide the funds needed for scholarships for JETS students, who aren't allowed by law to work off campus.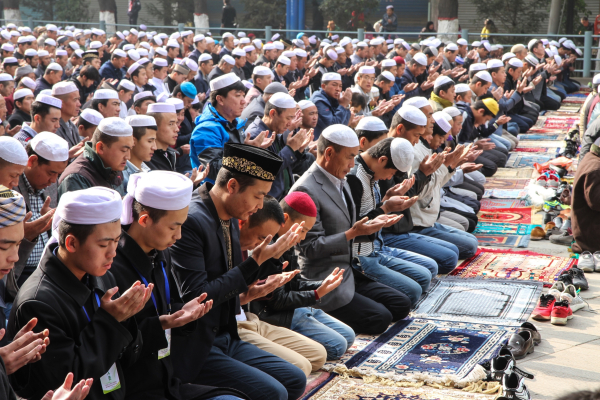 The month of Ramadan is an excellent opportunity for followers of Christ to make a difference in the lives of Muslims!