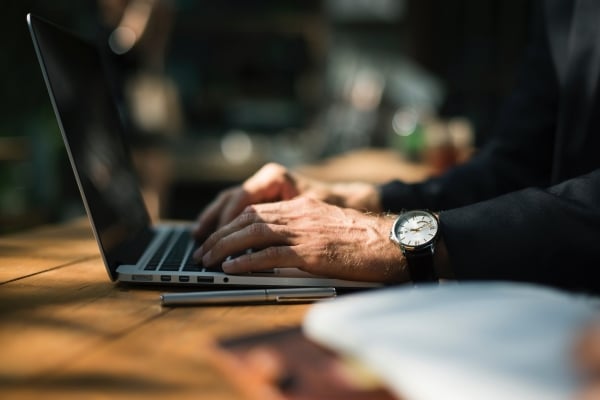 Opportunities in Isolation
In recent weeks, we have experienced countless changes in the ways we interact, work, shop and worship. Here in the Christar Mobilization Center U.S., we've had to rapidly adjust to operating remotely in the wake of COVID-19, and around the world our workers have needed to quickly develop new and creative ways to meet pressing needs while communicating the hope they have in Christ.
While we grieve the loss of opportunities such as short-term trips and in-person Easter outreaches, we rejoice that God is opening doors for ministry! Many of our workers have shared how they've had increased opportunities to share biblical truth, and for that we give thanks even as we beseech our Heavenly Father to intervene in this pandemic.
Below is just a small taste of the ways Christar workers and their local partners have seen God at work in the midst of coronavirus restrictions.
Workers in Albania had the opportunity to tangibly demonstrate God's love and provision in a Roma community. In the wake of COVID-19, most in this community have been left without a source of income, and these workers were able to provide a week's worth food for many local friends and their families.
Workers seeking to reach Kurds with the gospel are partnering with local believers in a new social media outreach: posting daily clips from a Kurdish-language movie created to share the story of the Bible. Over 200,000 have interacted with these online videos so far! Each day, these clips prompt dozens of comments, and some respondents are asking spiritual questions and requesting copies of the New Testament. A local believing family is following up with those who get in touch, seeking to connect them with a Christian leader in their community who can continue to convey the good news and encourage them to share what they're learning with others.
A group of young believers in Central Asia has been meeting for virtual discipleship with a Christar worker. He shares, "Together we open God's Word prayerfully to brace and wrap ourselves in the unconditional as the unknown conditional hits. And if we brace well, we all have an opportunity to shine vulnerably, gently, compassionately and steadily for His glory."
Workers ministering among refugees and immigrants in the United States have had numerous opportunities as they help refugee families adapt to online schooling, mentor teen boys and prepare care packages for least-reached families in their community.
A worker serving as a teacher in the Far East reports that since switching to online classes, students have been opening up with him in their assignments and emails in ways they wouldn't in a normal classroom setting, sharing about health concerns and how their lives have changed because of the virus. He's asking God for wisdom in ministering to them and opportunities to convey biblical truth.
A worker serving among Kurds in the United States shares, "Quarantines have left us with almost the whole world as captive audiences (in their homes) with no excuse of being 'too busy.'" The Kurdish church in her community has been sharing Wednesday Bible studies and Sunday churches services online, and on average, each sermon is viewed by over 450 Kurds from around the world.
A sermon posted online by a Middle Eastern fellowship received over 2,000 views! In addition, a small media team connected with this church has had approximately 40 conversations about the gospel via social media over the course of three weeks, and the local believer who's been following up with those who get in touch was blessed to lead two people to faith in Christ over the phone.
Over the course of just a few weeks, a church in the Middle East saw 16 people embrace the gospel! Read more.
We praise God for all of these opportunities and the many others He continues to provide! Please join us in lifting up Christar teams worldwide as they seek to adapt to new means of ministry and embrace open doors to share the eternal hope and peace they have in Christ. Together we come before the Lord as requested by workers in South Asia: "Please continue to pray for the Lord to make our lives fruitful during, and even because of, this pandemic. We sense opportunities to give hope in the midst of fear as we try to share that our Heavenly Father is truly in control of all that goes on in this world He created."