Cleft of the Rock Ministry Center
Cross-cultural work in Muslim communities can be incredibly challenging! To be effective and avoid burnout, both cross-cultural workers and local believers need support as they serve among least-reached people.
Cleft of the Rock Ministry Center helps keep workers on the field in countries where ministry is especially difficult by offering retreats and other services. Since it was founded by Christar workers in 2010, this center has restored and equipped workers from throughout the Middle East and Central Asia through counseling, cultural orientation, team building and group and personal retreats. Prior to COVID-19 Cleft of the Rock served approximately 3,000 individuals annually; but by God's grace, in 2020 it more than doubled this number, welcoming 7,000 people.
Located in the forested mountains of the Middle East, Cleft of the Rock Ministry Center provides a safe place where workers and local believers can be restored. There, they can pull back from ministry and the stress of living in places that are hostile to followers of Christ. Through Cleft of the Rock, they receive teaching, counseling and rest, and they return to their places of ministry better able to serve.
In addition, through a new equine ministry, Cleft of the Rock offers guests the opportunity to both care for and ride horses, providing a unique kind of soul therapy. Having horses onsite also enables Cleft of the Rock to offer additional services that will help workers continue to serve in least-reached communities. The workers serving at the retreat center look forward to providing therapeutic riding and outfitting (backpacking on horseback) to those who visit.
In the future, the equine program will help those living with disabilities better manage physical and mental challenges as they learn to interact with and ride horses. This outreach will not only address the mental, emotional and physical aspects of disabilities, but will meet deep spiritual needs as well. By God's grace, many will discover that they were made in His image and created to know and worship Him.
Your gift to Cleft of the Rock will help workers and local believers continue to serve and thrive in hard places! And, as they are able to minister in these communities, more least-reached people will hear and embrace the gospel.

Specific Needs:
$50 provides a one-night retreat for a single worker.
$100 gives a one-night retreat for a worker family.
$700 covers the cost of a one-night conference for up to 50 people.
$5,000 buys a horse for the equine therapy program.
$10,000 is needed for coal and firewood to provide heat throughout the winter.
$15,000 will enable Cleft of the Rock to dig a new well.
$500,000 is needed to build a multipurpose building with a reception area, conference rooms and a restaurant; this new addition will allow the ministry center to host and train up to 50 people at a time—and help keep more workers on field!
Participate by Praying for the Cleft of the Rock Ministry Center:
Ask God to provide more believing staff who own the vision for Cleft of the Rock to be a place of spiritual refreshment and training.
Praise God that Cleft of the Rock is helping cross-cultural workers and local believers thrive in ministry among least-reached people.
Pray for wisdom for Christar workers serving at Cleft of the Rock as they counsel workers and local believers serving in difficult places.
Pray that workers and teams will persevere in ministry because of the training and refreshment they receive at Cleft of the Rock.
Ask God to provide the funds needed for Cleft of the Rock to expand its facilities.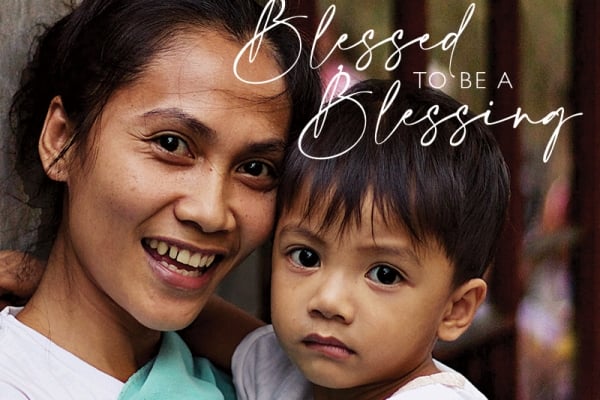 Every follower of Christ is called to be part of God's story of salvation among the nations. Our Giving Catalog is an invitation to participate!