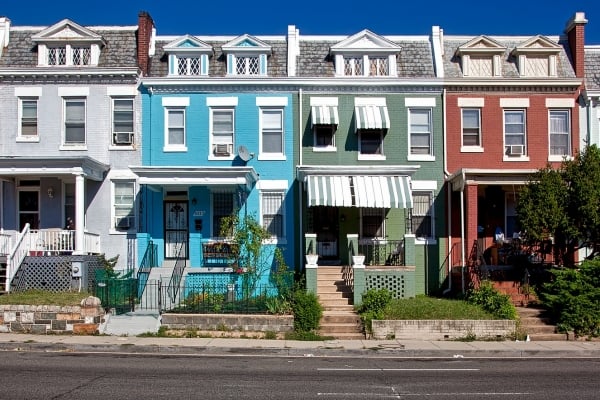 What If We Did More for the Least-Reached Today?
For those of us who aren't on the mission field, are we doing as much as we could to love our least-reached neighbors here and now?
Most of us could probably do about a million times better. Could you?
Be present where you are.
What if we ate in more local restaurants run by immigrants? What if we put ourselves in the minority as often as possible, sought out intentional discomfort and embraced opportunities within our own communities to celebrate those who look and sound and smell different than we do?
What if we welcomed strangers and foreigners into our homes in the form of hosting international students or Airbnb guests to practice hospitality?
What if we looked for ways to "speak up for the those who cannot speak for themselves" like it says in Proverbs 31:8?
What if we practiced serving and prayed for opportunities to encounter and honor the various cultures in our towns?
Think about now.
Regardless of whether or not we are called to missions later to go somewhere else, let's not forget we are also called now to the mission of loving our neighbors down the block.
If we do this, we will be better cross-cultural workers if we ever find ourselves overseas. We'll be more powerful prayer warriors for those workers we support. Our kids will notice and will be inspired to imitate our love. Chances are, our churches will benefit too.
Be open to learn.
If you don't know where to find immigrants, refugees and those who have yet to hear of the love of Christ where you live now or aren't sure how to talk to them, Christar has resources to help you connect with them and love them well.
What step can you take today to love your neighbors and reach those who have yet to hear the good news of Christ?

Laura lives in Lancaster, Pennsylvania, where she freelances in various capacities, leads worship at her church and hangs with her adorably photogenic dog named Kimchi. She's well acquainted with the chaos of trying to determine what to do in life.
Laura went to Bible college, where she explored cross-cultural ministry through classes, conferences and lots of practical application. After college she went to grad school, taught, went to South Korea for a year, worked for Christar, then spent a good chunk of the last decade working with international students in high school and college in the U.S.
She would love to journey with you as you consider missions—because she's been there. Because reaching the nations is going to look different than it did in centuries past. And she wants you to be a part of it.