Arab Center for Consulting and Training Services

Founded in 2012 by a Christar worker, the Arab Center for Consulting and Training Services (ACCTS) exists "to see the Arab community living in peace and harmony; empowered spiritually, psychologically and physically." It provides support for those impacted by poverty and marginalization and seeks to address the causes behind these issues.
Women's Programs
Through Arab Woman Today (AWT), ACCTS provides leadership and discipleship training, equipping women with the knowledge and skills to impact others in their spheres of influence, as well as advocates for women and raises awareness of the issues they face throughout the Arab world.
Men's Programs
ACCTS seeks to empower and equip men through ongoing, focused discipleship, encouraging them to build strong families and communities. It partners with churches to offer programs that empower men to become more effective leaders in their homes, workplaces and personal lives.
Refugee Assistance
ACCTS provides assistance to refugees, particularly those living outside of refugee camps, offering food and non-food aid, as well as cash assistance. It also seeks to demonstrate compassion to the displaced through basic medical services and social activities and as well as provide psychological support through programs such as trauma workshops and raising awareness of gender-based violence.
Community Center
The ACCTS community center exists to be a safe haven, and to empower refugees and others in the community through vocational, educational and social integration programs. For example, it offers training programs in sewing, soap-making, handcrafts, plumbing and electricity to help women generate income and become more self-sufficient, as well as educational programs for children that prepare them classroom and help them catch up in subjects in which they're struggling.
Supporting the Arab Center for Consulting and Training Services (ACCTS):

$25 freelance writer's time to create one resource

$50 one session with licensed counselor

$100 production of video resource for use online

$300 six-session life-growth program for one woman
Participate by Praying for the Arab Center for Consulting and Training Services (ACCTS):
Ask God to equip men and women to lead and disciple others through training programs offered through ACCTS.
Pray for wisdom for those serving at ACCTS as they minister to individuals with deep physical, emotional, psychological and spiritual needs.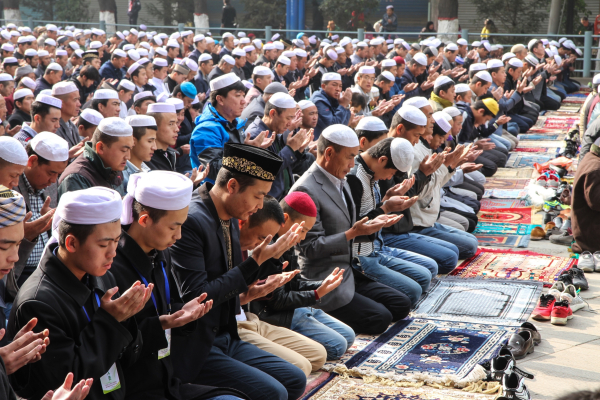 The month of Ramadan is an excellent opportunity for followers of Christ to make a difference in the lives of Muslims!