Over 95 percent of the population of South Asia doesn't have access to a church that preaches the gospel in their language and worships in a culturally relevant way. Very few of the region's population know Jesus, and far fewer are equipped to minister to others.
The CHL Women's Bible School prepares South Asian Christian women to serve in this least-reached region. Established in 1948 by a worker serving with the India Mission (now Christar), this school trains young women in the Bible, equipping them to minister effectively as the Lord leads in their churches, homes and communities. Its two-year residential program includes classes on subjects including theology and doctrine, personal Bible study, discipleship and evangelism. In addition to biblical education, students are also trained in personal discipline, tailoring and gardening, and have the option to learn computer skills.
Through this program students are equipped with knowledge and skills for effective ministry. Most graduates teach women and children in their churches, and some marry pastors and minister alongside their husbands.
Most students come from impoverished backgrounds, and the school charges them just a small monthly fee—approximately $5—to attend. This enables many women who would not otherwise have the opportunity to be trained for ministry to be equipped to serve God in one of the least-reached regions of the world.
In addition to preparing women for ministry, the school also offers tailoring and computer classes to the local community, providing opportunities to share God's love in tangible ways.
Specific needs:
Five gifts of $50 cover staff salaries for one month.
$60 allows the school to purchase a lamb which can be raised and later sold for profit, providing income for the school.
$70 pays utilities for one month.
$100 covers the cost of a sewing machine.
$10,000 is needed to complete construction of a new kitchen dining hall.
Participate by praying for the CHL Women's Bible School:
Praise God that South Asian Christian women are receiving ministry training through the CHL Women's Bible School.
Ask God to use these women for His glory as they use what they learned through this training to serve Him.
Ask God to provide for the ongoing financial needs of the school so that it can continue to equip women for ministry.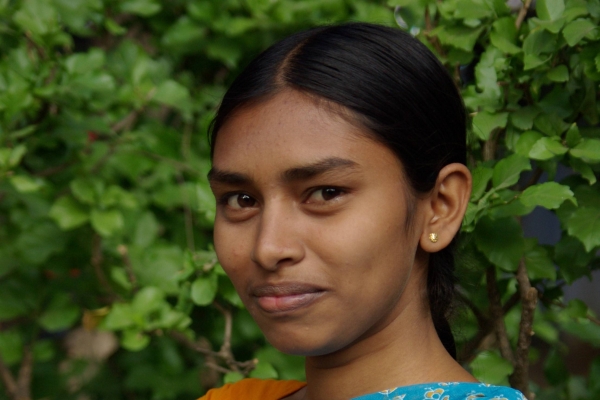 God used Asha's training at the CHL women's Bible School to equip her to create a ripple effect for His glory in least-reached communities.