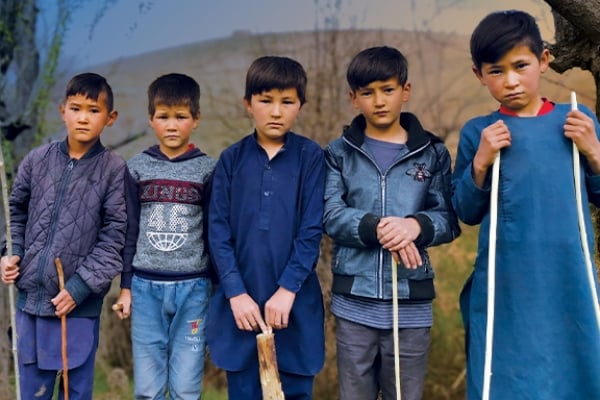 Resources for Outreach Among Afghan Refugees
As you seek to reach out to Afghan refugees, having some knowledge of these people's beliefs, practices and needs can help you minister more effectively. The collection of resources below is designed to provide practical tools and greater understanding that equip you to serve among the least-reached people God is bringing to your community.

Christar Resources

Christar has published a number of guides that may be valuable to you as you endeavor to meaningfully pray for and serve Afghan refugees. In addition to the pieces listed below, explore the resources section of this website to learn more about Muslims and refugees.

Afghan-Language Resources
As you build relationships with Afghans in your community, it can be helpful to know where to find solid biblical resources published in their heart languages. Most Afghans coming to the United States speak Dari (a Persian dialect) or Pashto (which encompasses several dialects, including Nangarhari and Kandahari), the two official languages of Afghanistan. In addition, a minority speak Hazaragi, which is similar to Dari.
Multimedia resources:
"The Prophets' Story," viewable on YouTube, provides an overview of the Bible's prophets from Adam to Jesus in less than 10 minutes, tracing the thread of sacrifice. It is available in several Afghan languages and would be easy to share with Afghan friends in a text message.
The "Stories of Hope, Proverbs, and Good News (Gospel)" Facebook page and the "Proverbs and Stories of Hope" Facebook page and interactive Messenger outreach provide Pashto Bible stories in text, video and audio formats.
The classic JESUS Film is available in the following Afghan languages and dialects:
The shorter Magdalena Film, produced by the Jesus Film Project, focuses on Jesus' interaction with women and is also available in several languages:
Online Bibles and Bible study apps:

Dictionary and Language-Learning Websites and Apps
Google Translate and Google Translate app (may be helpful in communicating with those who speak Dari or Pashto but little English; however, it may also be potentially misleading.)
Interlit Foundation (resources for learning Dari, Afghan Patho and Pakistani Pashto, as well as children's stories, poetry and proverbs, culture and history information, and adult literacy materials)
Pashto Language

Qamosona.com (collection of online Pashto dictionaries, also available as an app)

Dari Language

Other Media Resources

Resources for Sharing the Good News Through Teaching English

Apologetics Resources in English
Answering Islam (a Christian-Muslim dialogue website providing articles about many topics of interest to Muslims)
Resources from Nabeel Qureshi, who was raised in a Muslim family in the U.S.: