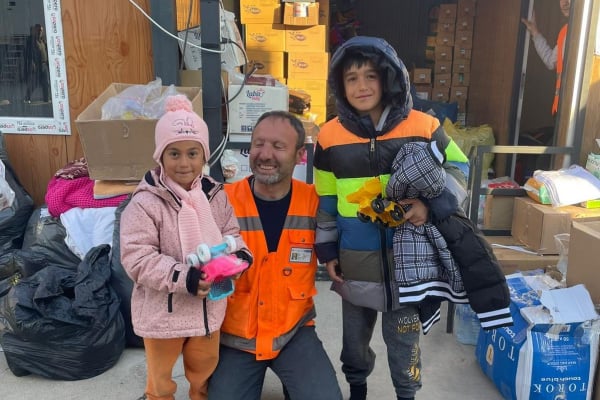 Serving With Unshaken Hope
Hasan* sensed that no news was bad news. His sister and her four children lived in one of the many areas decimated by recent earthquakes, and when he didn't hear from them, he traveled to their city in hopes of finding them.
Instead, he buried five members of his family. They, like tens of thousands of others in Türkiye and Syria, had been trapped in the rubble that was once their homes.
But just a day later, in the face of this incredible loss, Hasan declared, "That's not going to stop me from working for the gospel." Despite his grief, the hope he knew in Christ propelled him to minister to others facing similar pain but without the hope that he had. Hasan had already seen God work through him to plant churches in his homeland and was determined that nothing would prevent him from continuing to share the good news in a place where very few people have been introduced to the peace found only in Jesus.
Hasan saw opportunity in the kitchen of a local hospital and got permission to use the facility to prepare meals for people who've lost everything. Believers from three local churches came alongside him to cook and distribute soup, providing not only physical nourishment but a glimpse of the hope that wells up within them.
Hasan is just one of many local followers of Jesus who, in the wake of great personal loss, are determinedly reaching out with practical aid and listening ears. In communities where 99% of the population has never met a Christian, this compassion and care is a powerful picture of God's love. But the efforts of national believers like Hasan also demonstrate the massive growth of the Church in the region.
Nearly a quarter century ago, when another serious earthquake in the same region caused massive destruction and took the lives of over 17,000 people, cross-cultural workers took the lead in providing aid, and a few local churches joined them in reaching out. Christar worker Mark* recalls how he and his coworkers visited different cities each weekend to provide aid and run children's programs. Within a year, a new church formed. "We're hoping that God will do something similar now," he says.
But this time around, cross-cultural workers like Mark are taking a supporting role as members of the national Church like Hasan lead the way. Local believers are not only actively serving but are at the forefront of providing basic necessities in cities that have turned into mazes of rubble. And they too are praying that God will once again work in the aftermath of tragedy to build His Church.
Christar is partnering with several of these churches as they lead efforts to offer aid in the name of Jesus. Your gift to the Relief and Refugees Fund will enable them to serve as beacons of compassion—lights that, by God's grace, will point people to the eternal hope of Christ.
A previous version of this story stated that donations given toward the Relief and Refugee fund covered the cost of a food truck for Hasan to use in outreach in the earthquake zone. Due to unforeseen challenges, Hasan was not able to use the truck but is instead partnering with other national believers to provide aid. Visit our Relief and Refugees page to learn how gifts toward this fund are being used.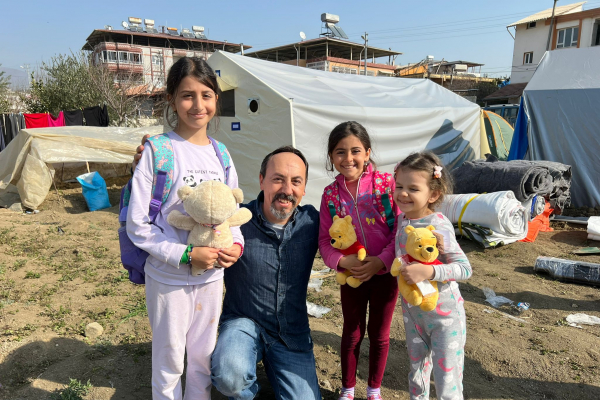 Meet the physical, emotional and spiritual needs of refugees and those impacted by disaster.