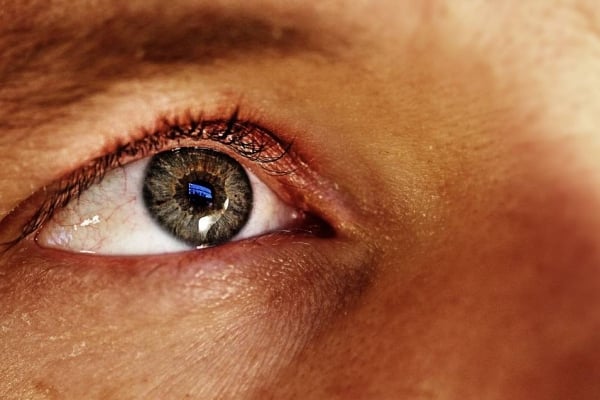 Spiritual Sight for the Blind
At first, Darius'* Muslim family thought his curiosity about Christianity was just talk. They weren't fazed, even when he told them that he thought Christianity might be better than Islam. Darius, who worked as a reporter in the Middle East, had first heard about Jesus from a friend while in college. Thanks to the witness of this believer, he continued to research Christianity after he graduated.
But, when his wife's brother learned Darius had met with a priest to talk, everything changed. Darius' brother-in-law was furious—his sister could not be married to an infidel! He threatened to kill Darius and kept Darius' wife, Shelly, under "house arrest," preventing her from going home with her husband or even seeing him. The couple communicated only through brief phone calls. Still, Darius didn't think his life was in danger.
Darius was wrong. Several weeks later, his brother-in-law gathered a group of men, and together they grabbed Darius and beat him viciously. Darius, who was already suffering from an eye disease, was left blind in one eye.
There was no longer any question about the danger Darius was facing. He and Shelly began to plan their escape. Finally, Shelly was able to leave her brother's house under the ruse of going to a friend's birthday party. She met Darius at the airport, and the couple began their journey to Canada.
Several months after he arrived in Canada, Darius met Christar worker Bernard through a friend of a friend who'd heard that Darius wanted to go to church. Bernard, who's been serving among Muslim immigrants in Canada for the past 13 years, happily took him.
Darius was eager to learn, and soon, Bernard began studying the Bible with him in his native language after the English church service. Though he's lost much of his sight, Darius' eyes have been opened to the good news of Christ.
While he's still young in his faith, Darius is already prompting others to explore Christianity, just as his friend did for him. During his immigration hearing, the translator was so impressed by Darius' story that he asked Darius for a Bible in his own language. Darius gave the man his copy of the New Testament, which Bernard replaced.
"Darius was more fortunate than many," says Bernard, explaining that Darius already had a friend in Canada when he arrived and now has the support of the church behind him. Darius is one of the thousands of refugees in Canada who need believers to come alongside them to share the hope of Christ and meet their needs as they resettle.
"Everything here is different," Bernard explains, emphasizing that those who arrive in the country from the Middle East need to relearn how to do everything from cooking to getting around town, in a culture that's vastly unfamiliar. "So much in their home country is based on family. You're not really free; you're part of a family. Here we're more individualistic. You can do what you want." Many refugees struggle to adapt to life in a new place without the support of family.
By God's grace, Darius is beginning to make a new life in Canada and has discovered the true life found only in Christ. Will you join us in praying that God will open the eyes of many more refugees in North America to the hope of the gospel?
Participate by Praying:
Ask God to continue to open the hearts of Muslim immigrants and refugees in Canada to the good news.
Pray that Darius will continue to grow in his faith.
Ask God to draw Darius' wife to faith in Christ.
Pray for healing for Darius' "good" eye.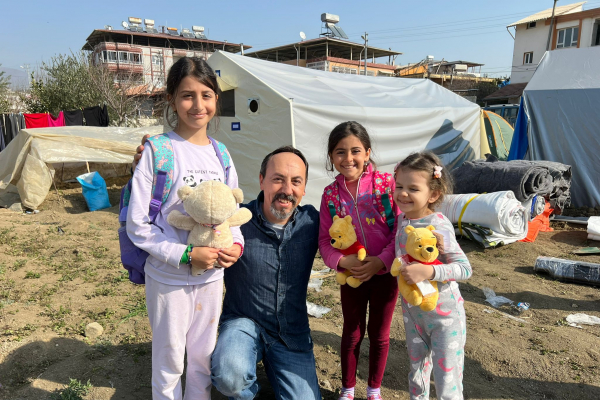 Meet the physical, emotional and spiritual needs of refugees and those impacted by disaster.