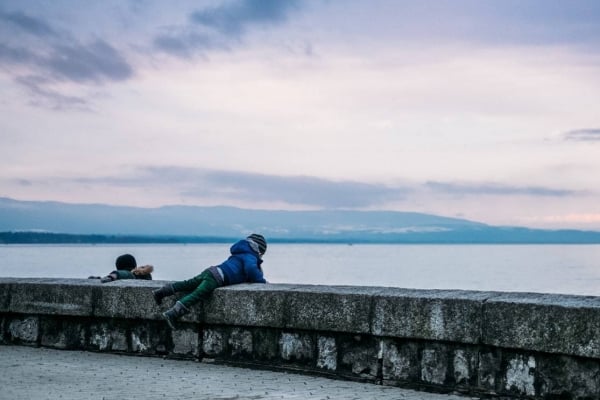 Giving me Empathy … for Refugees
Settling into a new country with his wife and three kids, one Christar worker finds God speaking through difficult circumstances.
We've been here for almost a month now. The first week we were just looking for a place to live and trying to get the kids enrolled in school. Our children have adjusted well. They're incredibly flexible, and adept at making friends wherever they go.
We underestimated how cold it would be.
Our apartment is made of concrete. It's as cold as the outdoors, if not colder. We tend to huddle together in the two warm rooms and avoid the rest of the house. We try to keep the baby's room the warmest. Our heating units are blowing cold air, even after the repairman came.
If it weren't for a couple of space heaters our friends gave us, we would be living in near-freezing temperatures.
The other problem we've faced is that our apartment is above an auto shop. Almost every other day they spray-paint vehicles, and the paint fumes make their way into our apartment. I've taped off the gaps where the fumes seem to get in, and we've talked to the landlords about the problem. We've gotten little more than kind words.
I feel like the Israelites in the wilderness, who were tempted to complain, but who needed to remember to thank God for the many blessings they had.
You see, I think God is giving me more empathy for the people I'm working with.
I work with refugees. Our living situation isn't perfect, but most of the refugees I minister to would give anything to have it so good. Many of them live in situations that are wet, dirty and unhygienic. At least we have clean clothes to wear, can shower anytime we want and have a roof over our heads.
When I'm tempted to complain, I'll choose instead to praise God for a home, food, our children's school and a healthy family. Our circumstances may be challenging, but they're worth it so we can be here bringing Him glory among refugees. And He's using every challenge to build our trust in Him.
Participate by Praying:
Pray for workers in tough situations. Ask God to help them persevere, to "run with endurance the race set before us." (Hebrews 12:1)
Pray for refugees living in incredibly harsh conditions.
And ask God to make you willing to live in any circumstances to which He might call you so you can bring Him glory among the nations.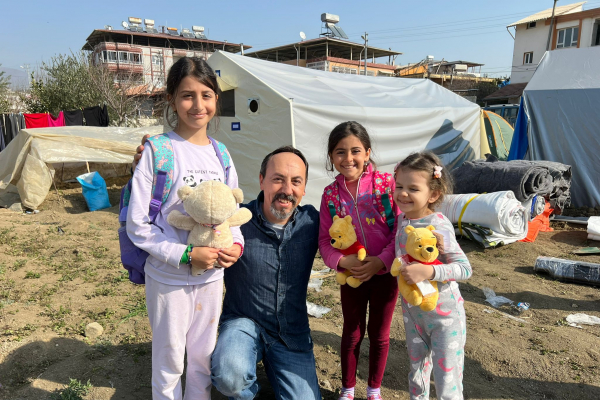 Meet the physical, emotional and spiritual needs of refugees and those impacted by disaster.