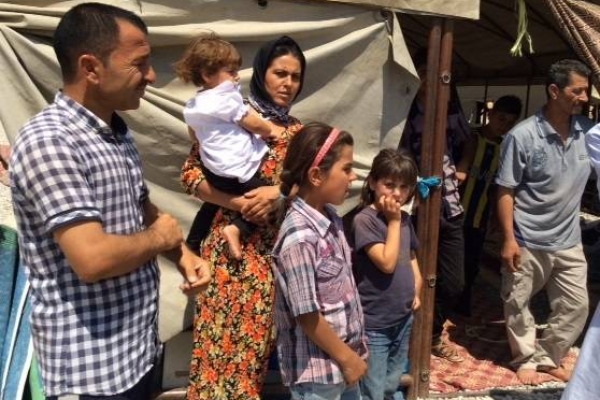 Relief in the Middle East: For Such a Time as This
In the midst of great suffering in embattled regions of the Middle East, we praise the Lord for a unique opportunity to reach out in compassion–both to believers who've faced great persecution and to others who've suffered immensely at the hand of the Islamic State.
Opportunity in Crisis: A Letter From the field
The Lord is enabling Christar workers to partner with churches to provide immediate relief by supplying food, shelter and medical care to displaced people. One Christar worker writes about this strategic opportunity:
After warning Esther against the danger to her people and herself if she chooses to do nothing, Mordecai says, "… who knows whether you have not come to the kingdom for such a time as this?" (Esther 4:14, ESV)

We wholeheartedly believe that [our team] has been placed by our Lord Jesus Christ in a strategic position to make a difference in the lives of Christians [here] during such a time as the present. We have also been presented with the opportunity to serve as a conduit for the gospel to reach Muslims, who are also fleeing the Islamic State.

The Christian community [here] has suffered greatly. Having been threatened with death if they do not convert, pay a tax or leave, Christians are running for their lives en masse from the only place that they have ever called home. Members of other minority groups have also been captured or killed. Christar sees this crisis as an opportunity to intervene on behalf of our Christian brothers and sisters and also among our potential brothers and sisters within the fleeing Muslim communities.

Our effort to carry out the Great Commission must begin with meeting the needs of the people we are trying to reach, in keeping with the example of Christ!
Healing and help
We thank God for providing an opportunity to come alongside our brothers and sisters in Christ and to demonstrate His love to least-reached people!
The funds we raise through our Middle East Relief Project will be used to provide immediate, desperately-needed aid, which will be distributed through pastors with whom we have working and trusted relationships.
Christar workers are also partnering with churches to provide long-term assistance in the areas of education and social-emotional support. Children who have been displaced cannot attend traditional schools; by providing informal educational programs, believers can meet a pressing need. Christar workers will also be partnering to offer counseling to those who've witnessed killing and destruction.
"Ultimately, we seek to begin the healing process," one Christar worker explains, "and to help people realize how Christ has loved them through the hands-on service of His people."
Immediate Aid:

Food
Water
Mattresses, pillows and blankets
Hygiene products
First aid supplies and medication
Shelter and sanitation facilities

Long-Term Support:

Educational activities and Bible studies for children
Trauma counseling
Will you join us in serving struggling believers and reaching out in compassion to least-reached people in their time of desperate need?
Participate by Praying:
Praise God for the opportunity to reach out in compassion to refugees.
Pray for churches in areas that are hosting refugees, asking God to provide for them to supply food, clothing and other aid to those who've fled their homes.
Pray for believers in these churches as they interact with least-reached people, asking God to give them wisdom in sharing the gospel.
Ask God to work in the hearts of refugees as they experience the love of believers.
Pray for wisdom for Christian leaders as they make decisions regarding where and how to mobilize people and resources.
Lift up Middle Eastern believers who've fled their homes, asking God to give them peace that surpasses human understanding.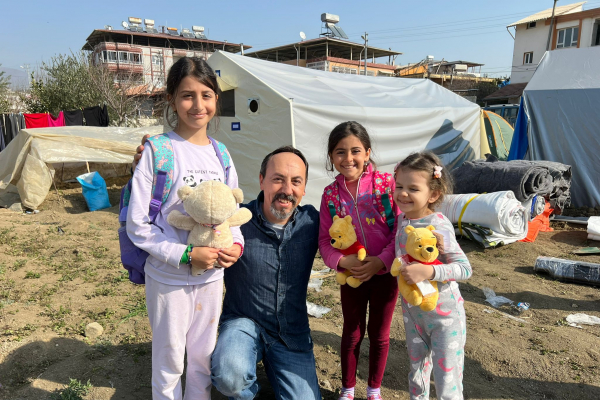 Meet the physical, emotional and spiritual needs of refugees and those impacted by disaster.