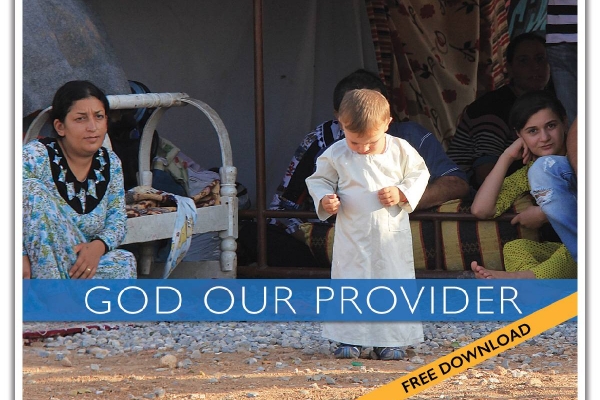 God Our Provider: Connecting Refugee Women with the Gospel
This curriculum is designed to help you engage with refugee women about their unique needs using simple Bible stories that build bridges toward the gospel. Refugee women have faced an enormous and often traumatic life change. Meeting them in their place of need with the Word of God offers them true hope in in the midst of intense vulnerability and transition.
Stories are a simple, easy and natural way to share information over a cup of tea or lunch. This study offers a small collection of Bible stories that relate to some of the needs that refugee women face.

This is a teacher's guide to help you, not a workbook for women you are sharing with. The study is intended to help you steer conversations with your refugee friends toward spiritual things, particularly when they are opening up about their difficulties. We hope this resource will help you to minister to their needs and offer them new life in the Lord Jesus Christ.

Read and Download the Guide Here!