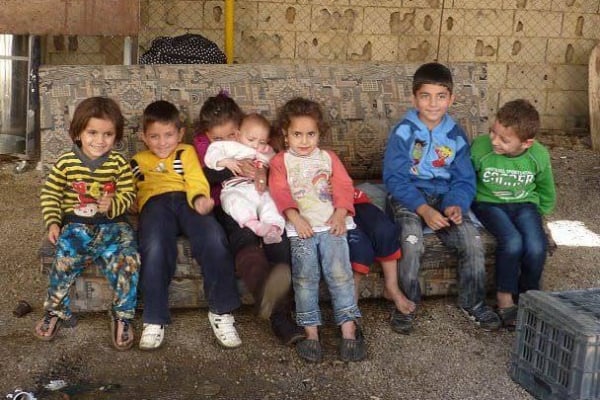 Love in a Strange Land: God Uses the Church in the Lives of Refugees
You've fled your home to protect your family. You're living in a strange country. You have no job and your children are hungry. Your savings are dwindling. You know it won't be long until your funds run out completely.
Millions of refugees in the Middle East are facing this crisis. In one country, as many as half a million are struggling to survive. The nation's infrastructure groans under the strain. International organizations push hard to keep up with ever-increasing needs.
God's love is a foreign concept to the vast majority of these refugees. It's estimated that today, just one in 1,000 from their homeland know Christ. The country is home to 16 least-reached people groups. God has brought millions of least-reached people to the doorsteps of Middle Eastern believers.
Love for the least-reached
One small local church in a community with a large refugee population has decided to step out of its comfort zone. It's providing assistance to these families that have fled their homeland, regardless of their ethnicity, religion or political affiliations.
By law, many of these refugees are not permitted to work, and as a result, their families have no income. Food prices have dramatically increased since the beginning of the crisis, in some cases by as much as 200 percent.
With the help of an organization directed by a Christar worker, the church is providing food, blankets, mattresses and stoves to help these families, all while telling them about the God who loves them.
God's faithfulness in action
When it began reaching out to refugee families, the church experienced incredible growth: Attendance tripled in six short months! Many of the individuals who attend don't receive assistance, but were drawn by this fellowship's compassion. As they witness the love of this body of believers, refugees are realizing that God is deeply concerned about them. And He is giving them a desire to know Him.
One woman who fled her homeland with her children soon learned that her husband, who had stayed behind, had been kidnapped. She asked the church to pray. For three weeks the church brought this need before the Lord, until this woman received word that her husband had been released. She testified of God's faithfulness before the church–and shared that she was falling in love with Jesus.
Three nonbelievers who attend the church were unexplainably healed from physical ailments after church members prayed for them. Others have had dreams in which Christ appeared to them—all since this little church began reaching out in compassion.
Now, the organization helping this church is partnering with more local churches to provide food for hundreds more refugees! We're excited by this opportunity to tangibly demonstrate the love of Christ to people who don't know Him. We invite you to be a part of it.
Participate by Praying:
Praise God for this wonderful opportunity to meet the needs of refugees and to tangibly demonstrate God's love to them.
Ask God to provide many opportunities for believers to share the gospel with refugees.
Pray that God will give these refugees a desire to know Him.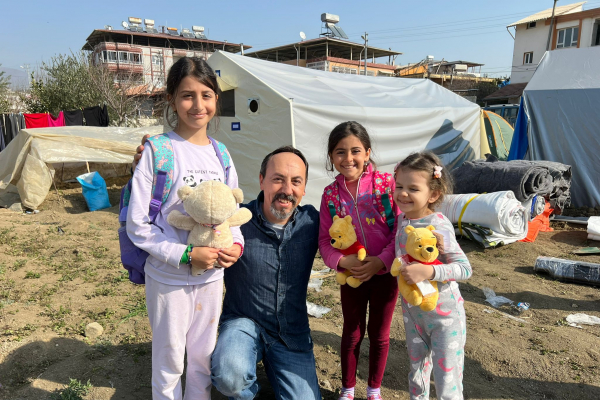 Meet the physical, emotional and spiritual needs of refugees and those impacted by disaster.