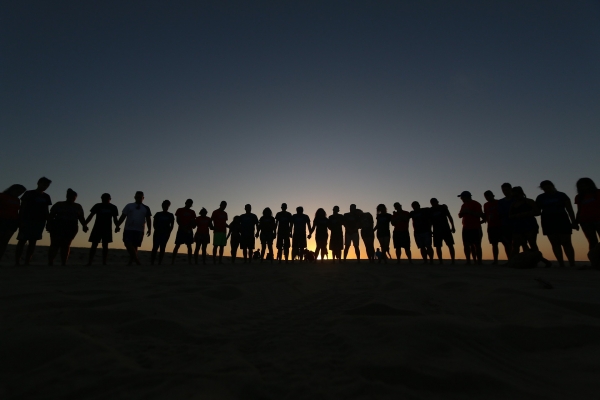 Valuing Our Greatest Resource: People
We value people. We invest in, support and love those who take the gospel to least-reached communities not only because we see the image of God in these workers, but because we recognize that the members of Christ's Body are the messengers of His good news.
This isn't a new value, but it's one that we're expressing in a new way to better reflect our long-held convictions about the great worth of the individuals, families and teams that comprise Christar. We recently changed our core value of "Personal Development" to "People" not signify a change in our DNA as an organization, but to emphasize the great worth of the individuals, families and teams that comprise Christar.
Our value of People communicates that:
We take a holistic approach to enhance each member's emotional, physical, spiritual and relational well-being.
We offer access to qualified caregivers who can provide help that is both appropriate and adequately suited to the needs of our members.
We consider the preferences and needs of each family.
We seek to follow the Lord's command to love and forgive one another.
Our motivation to live out this value stems from our recognition that God uses people to build His Church. They're Christar's primary resource, and we seek to serve them well not only because we care about them, but because we care about the least-reached who are introduced to the gospel through them.
The member care staff serving through the Christar Mobilization Center U.S. provides resources and support for the people who carry out the ministry of Christar so that they can serve to the best of their ability. "We desire that they bring their whole selves to the intense work of church planting," explains Michael* who, with his wife, Ellen, directs this member care team.
The member care team walks with workers through every stage of ministry, providing tools and training them to care for their souls and set aside time for rest. This team also comes alongside workers in the significant and continual changes that typically go hand in hand with cross-cultural ministry. "We help them identify and maneuver these transitions well," says Michael.
Caring for our people well is a significant investment, but it's one we joyfully make because we believe that our members—and the least-reached people they serve—are worth it. "When our people feel valued, that is reflected in their effectiveness in ministry among least-reached people," Michael shares. "We want our workers to know that Christar cares for them as people first, and as workers in the kingdom second."