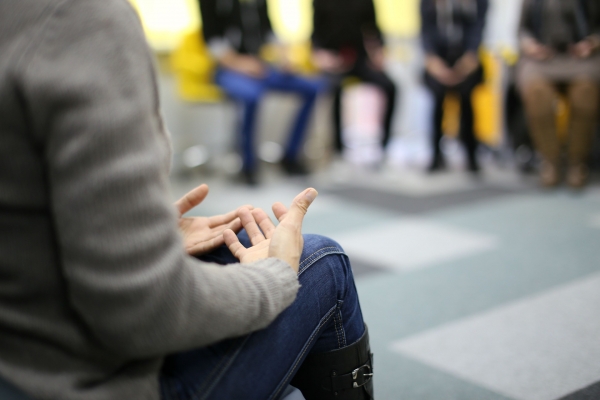 RENEW: Integral to Workers' Well-being
Life as a cross-cultural worker involves a multitude of unique challenges. To help workers thrive in least-reached communities and remain in ministry for many years, Christar hosts a restorative retreat called RENEW. This week of debriefing for those on home assignment occurs three times a year, and workers are encouraged to attend once every four years. As one of our workers shares below, this conference can have a deep impact on participants' well-being.
I have attended RENEW twice in the last four years (in 2016 and 2019). In both situations, I was dealing with significant emotional challenges. The first time, I was recovering from a painful ending with co-workers; they had not responded well when I told them God was calling me to another city. I shed many tears at RENEW that year. It was such a blessing to be part of a small group and with leaders who understood the different challenges and pain that I had gone through. It was a place where I could be completely real.
This most recent visit (2019), I was under significant stress due to the uncertainty of the future and did not want to go to RENEW. It was difficult to even know how to verbalize my struggle, and I did not feel I had the emotional energy to invest in new relationships. However, once again, I was put in a small group with others who were in a similar season; sharing with them was very helpful and even healing. They could understand my situation more than the average person!
I appreciate that the focus in RENEW seems to be a holistic care for us as people. I sensed in both visits that the "requirements" of the organization were not as important as our emotional and spiritual health. It seems that Christar wants to make sure we are in a good place to return to our areas of service (rather than guaranteeing we return by a certain date). The personal connections with Christar staff, member care and other workers in similar seasons have been the most meaningful part of RENEW to me.
As I look back, I appreciate that I have people both in the office and outside of it who know me personally, have heard my heart and my tears, and really care about me. Because of that personal connection, I feel that I can share real issues I face with them, and I do not need to be afraid. I believe they want my best. Since I am a very relational person, this is integral to my well-being.
I would recommend RENEW to others, because it allows you a safe place to process challenges you are going through with people who understand and will not judge. It also allows you to feel more connected to the people who work for Christar and to meet other Christar workers you might not normally meet. It is a reminder that we are not alone!