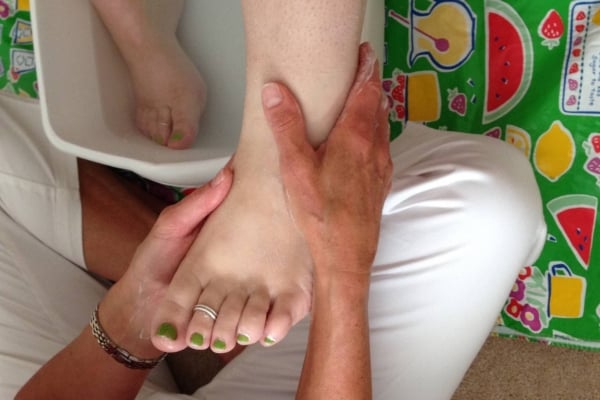 It's Personal: Caring For Workers in the Midst of Crisis
Just a few months after Timothy* and Chris arrived in the Middle East, the Islamic State began to sweep through the country where they worked. Their field team leader, Christar leadership in the U.S. and the pastors of their sending churches talked and prayed together. They determined that Timothy and Chris needed to evacuate.
Forced to Evacuate
Less than six months after they had arrived, and with heavy hearts, these new workers made the journey into a neighboring country. Within a day or two, 50,000 others had fled as well, and what they thought would be a short-term evacuation began to look far more permanent.
Timothy and Chris knew they had the support of their home churches and the whole Christar team, but it felt like their lives had been turned upside down.
Resetting Through Member Care
When Timothy and Chris made it to the Christar Mobilization Center U.S. in Texas, they found they were far from alone. Staff member after staff member greeted them with warmth. They assured these workers that many were praying for them. Staff listened to them, loved them, counseled them and assisted them with financial, medical and insurance issues.
Michael, director of member care at Christar, and his wife, Ellen, spent extended time helping Timothy and Chris debrief, and included them in a RENEW retreat already in progress. This week-long retreat is designed to refresh Christar workers on home leave. It provided Timothy and Chris with the opportunity to tell their stories and to listen for God's voice in the midst of a difficult situation.
Returning to the Middle East
Timothy and Chris are preparing to return to the Middle East, forming new plans and getting equipped to deal with the uncertainties on the ground. They are receiving crisis training and ongoing support from member care staff. Please pray for them, for the pastors of their sending churches and for their team leader and Christar leadership as they work together to see Timothy and Chris' dream of returning to the Middle East become a reality.
Profile: Michael and Ellen Anderson

"When we left," Ellen remembers, "I didn't know if we would ever be back." While serving in Indonesia, Ellen Anderson and her husband Michael had to evacuate their family and a group of colleagues when a mob began to systematically burn the homes of believers.

Today, Michael and Ellen lead the Member Care Department at the Christar Mobilization Center. U.S. When the Andersons care for Christar workers in crisis, it's not just theoretical–they've lived it.

The Andersons' goal is to screen, prepare, equip and nurture Christar workers so that they can have effective, thriving ministries. They know that serving cross-culturally can be emotionally, physically and spiritually taxing.

The Andersons help ensure that new workers are equipped to go overseas in the first place by training them in areas like conflict resolution and crisis response. They provide ongoing support once workers leave for the field, counseling workers as needed in person and via Skype. They lead restorative retreats for workers on home leave.

Michael, a Licensed Professional Counselor, has a master's degree in intercultural studies and TESL, as well as training in member care. Ellen, a former Adjunct Professor of Women's Ministry, is an experienced mentor, counselor and Bible teacher.

We praise God for blessing Christar workers through the Andersons' experience and expertise! Join us in praying for them as they carry out their vital ministry, caring for workers who minister to least-reached people in some of the most challenging places in the world.
Participate by Praying:
Pray for wisdom for workers serving in the Christar Mobilization Center U.S. as they care for workers in the midst of crises.
Pray that Christar workers who've experienced crises will be refreshed, renewed and equipped through the ministry of the Christar Mobilization Center U.S.