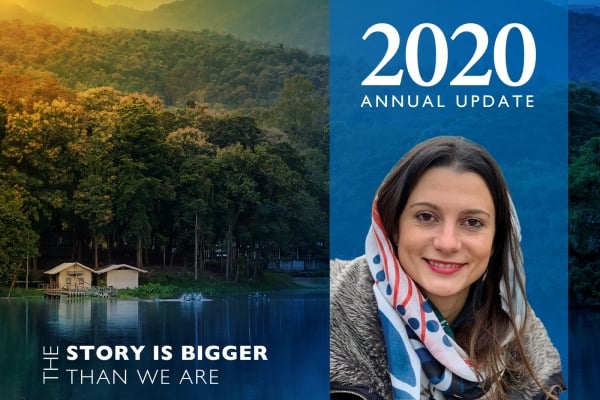 2020 Annual Update: The Story is Bigger Than We Are
The story is bigger than we are. We are not the author, nor are we as an organization a main character. But, as part of the Body of Christ, we recognize that God is at work among the least-reached—and He invites all of us to participate.
The year 2020 did not turn out as any of us expected. But in the midst of the unprecedented, God faithfully continued to weave His redemptive narrative—bringing His good news to all the nations and drawing people into His family—through His Church.
Join us in celebrating how our sovereign Lord worked through members of His Body by exploring our 2020 Annual Update! As you read the summaries on each page, praise God with us that His arm is not shortened by any challenge, natural or manmade. Then, for the fuller story, click the buttons near the QR codes on most pages.