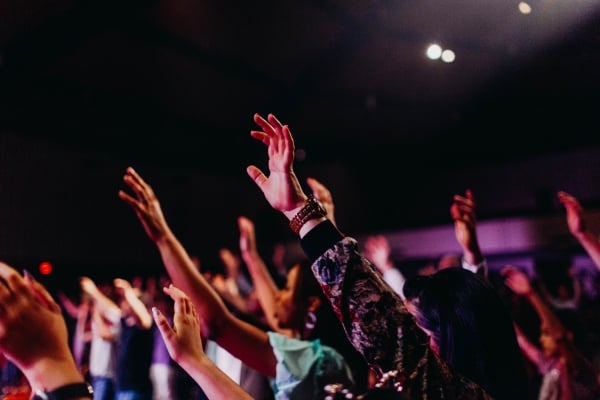 20 Ways Churches can Encourage Prayer for the Nations
Growing a heart for the nations within your church begins with prayer. Time spent speaking with and listening to God lays a foundation for engagement in missions because it aligns our hearts with His. As we are conformed to the likeness of Christ, we become attentive and obedient to the work He has in store for us and the role He would have each of us play in the Great Commission.
If you want to see more workers commissioned to cross-cultural service and witness your congregation invest more deeply in missions, prayer is a vital first step. Any efforts to impart a vision for God's work among the nations and involve your church in it will likely be ineffective apart from prayer! (James 5:16)
However, prayer is vital not only because it provides the groundwork for all other involvement in missions but because it is a ministry in and of itself (Ephesians 6:18). God listens to our prayers and allows us to partake in His redemptive plan of salvation by participating with Him in it!
Below are 20 ways that churches can incorporate prayer for the nations and encourage members to regularly bring least-reached people and cross-cultural workers before the Lord. This is by no means a comprehensive list, but a starting point for how a local church body can intentionally make missions-oriented prayer more central in its worship, teaching and discipleship.
Have the pastor, a missions committee member or someone else regularly pray for the workers a church supports during worship services. Read workers' prayer letters (or portions of them) during services and pray for the needs mentioned.
Include prayer requests for workers in printed bulletins or digital newsletters. Be sure to ask each worker for permission and check how his or her letters can be safely shared.
Share requests for workers in private online communities (Facebook groups, etc.).
Invite workers into your church's private online groups and periodically ask them to share their own requests there.
Form teams committed to praying for each worker a church supports.
Incorporate prayer for workers and missions into children's Sunday school classes and programs like VBS.
Pray for members of your congregation, especially younger audiences, to take ownership of their faith. Encourage them to take an active role in praying, being discipled and engaging in outreach, and model these habits for them.
Invite church members, small groups and the youth group to adopt a worker the church supports and regularly pray for them.
Host a prayer-focused event like a breakfast or coffee time.
Suggest opportunities for Bible study groups, accountability circles, ministry teams or other church groups to serve together in cross-cultural settings.
Surround church members considering missions with a team of people committed to praying for God's leading.
Recommend helpful books on missions and spiritual formation to members of your congregation, or encourage small groups to read and pray through one of these titles together.
Feature opportunities to pray for and minister to the least-reached both locally and globally on the church website or in the church newsletter.
Pray for opportunities to lead short-term trips overseas, and encourage the entire congregation to regularly pray for those who go.
Point members to resources for missions-focused prayer such as the Joshua Project, Prayercast or The Traveling Team's "101 Ways to Impact the World." Encourage individuals and small groups to join in praying daily for the "Unreached of the Day."
Invite your congregation to make prayer for the least-reached a daily habit by praying through Christar's monthly Call to Prayer calendar together.
Encourage daily prayer by creating an opportunity for everyone in the congregation to participate at the same time. For example, ask members to lift up those in the 10/40 window every morning at 10:40 a.m.
Invite members to regularly pray for a specific country or people group, or perhaps pick one to focus on as a congregation.
Inspire church members to listen to and pray through missions podcasts like "Gateway to the Unreached" by the Alliance for the Unreached or "The Missionary Mobilization Podcast" by the Center for Missionary Mobilization and Retention.
Pray as a congregation that God would raise up people from your church who desire to commit to cross-cultural ministry.
Prayer is the primary catalyst that God uses to enact change—in us, in our congregations and to the ends of the earth! (1 Thessalonians 5:16-18) What we pray for matters, and it can make a world of difference as it fosters Christlikeness and spreads a unified passion within a church body to see all nations reached with the good news of Jesus.


If you are interested in learning more about how churches can participate in the Great Commission, or how Christar's Church Partnership Team comes alongside local fellowships to offer support and practical training, you can read more here. You can also contact a member of our Church Partnership Team directly using this form.