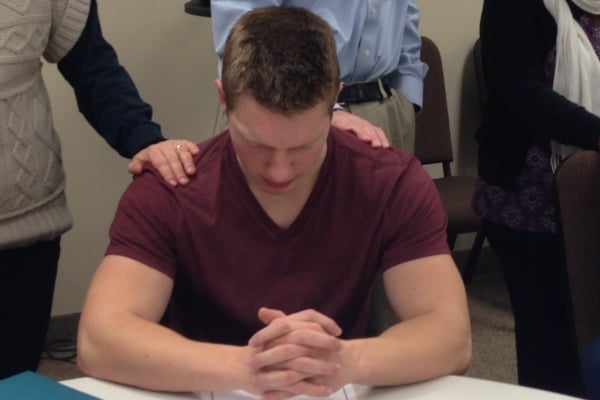 New Personnel Orientation: Helping New Workers Go Where God is Calling
There are a million questions in the beginning steps of considering cross-cultural ministry and selecting a missions organization. Those sensing God's call to serve Him overseas are often unsure of where and how He's leading them; they wonder whether they'll thrive on the field and need direction regarding practical steps toward long-term ministry.
Christar's New Personnel Orientation (NPO) seeks to answer some of these questions. It provides those pursuing service in least-reached communities a foundation that prepares them for pre-field ministry and begins to equip them to live and serve in places where few know Christ. During this weeklong event, Christar seeks to get to know the participants through various interviews, and the participants are given an opportunity to get to know Christar. The session topics include Christar DNA, church planting, finances, communications, appointee life, and many more.
Below, one participant shares about his experience at a recent NPO.
Please give a little background about yourself, including what interested you in Christar.
I'm from a conservative area with a recent surge in missionary zeal. My wife and I went on some short-term mission trips in college, as well as took the Perspectives [on the World Christian Movement] course. … [Our missions pastor] introduced us to Christar. We decided to apply with Christar and have really seen and appreciated a heavy emphasis on prayer.
What was your attitude coming into NPO?
We weren't sold on Christar, but we were nervous, anxious and excited to be invited. We were nervous that we wouldn't like the training or they would think that we are too messed up. We were anxious and overwhelmed because we knew there would be much to do on top of our daily lives. However, we were excited because we knew this is what we should be doing. We were also excited to meet people like [the Christar mobilizer who had connected with us].
You mentioned being nervous that Christar would think you were too "messed up." How did that play out?
As we left NPO, we felt confident that Christar trusted us; otherwise they wouldn't have gone to all the work of training us. We were helped to understand our insecurities through the counseling session and through meeting with Christar staff. Also, the meals and time with other people attending the training, as well as with the staff, helped calm us as we got to know them better.
How did NPO equip you for your time fundraising?
NPO gave us our list of requirements, which included reading a book on partnering with supporters well and having us attend a training on support raising. [In addition, watching] Christar appointees share their support presentations equipped us to go and do the same.
What was most meaningful to you during NPO?
The most meaningful part was Steve Coffey's encouragement to us all. He said something like, "A successful missionary is one who loves Jesus more when they come off the field than when they left for it."
What has been most meaningful to you afterward as you think back on NPO?
I think the counseling that Christar provided at NPO was a good stepping stone to the marital counseling my wife and I are getting now. We are grateful that ball got rolling because we have been able to work through, and are still, some of the small rifts in our relationship. We have been told that rifts in our "comfortable" communities here can become canyons overseas in uncomfortable cultures and situations.
Would you recommend NPO to others? Why?
Yes, I would recommend coming to NPO. In ways, just looking at Christar on the outside can be nerve-wracking because they seem to have high expectations and an extensive vetting process. NPO showed us that the people with Christar are genuine and caring. They are serving us and helping us get to where God is calling us.
Participate by Praying:
Ask God to continue to use New Personnel Orientation to prepare new workers for pre-field ministry and begin to equip them to live and serve in places where few know Christ.
Pray for wisdom for Christar staff as they come alongside these workers on their journeys to the field.