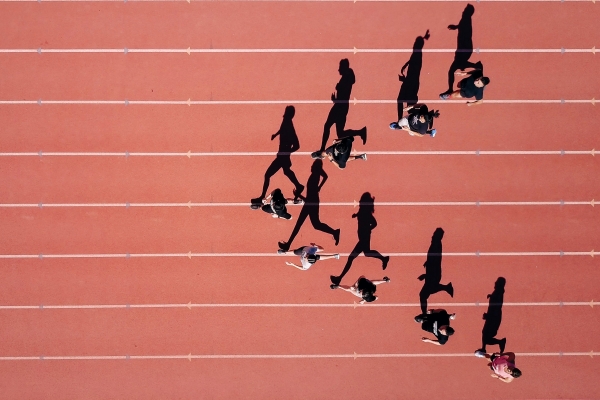 Inviting the Next Generation
The story of the "Far East Four" began more than 25 years ago—right around the time some of them were born. This team of workers preparing to depart for the field can trace its origins back to a youth group in the 1990s led by Brian*—a man with a huge heart for the least-reached people groups of the world who later became a Christar worker in the Far East. His passion was contagious, so much so that four of the teens in the group eventually became long-term cross-cultural workers. One of them, Will, joined Brian on the field for a short-term stint from 2003-2004.

Will considers Brian the most influential person in his life as a teen and deeply appreciates the time Brian spent talking through questions about ministry and investing in his life. "It was helpful to have someone passionate about the vocation of cross-cultural work," Will recalls. "Brian gave me a real vision for what God was calling people to in church-planting ministry among the least-reached."

This vision extends into the present as Will continues to serve with Christar in the Far East, where he's lived and ministered with his wife, Jessica, for over a decade. And, it's multiplying as God uses this couple to raise up more workers to serve in least-reached communities—including Alice, one of the Far East Four.

A Christar mobilizer introduced Alice to Jessica a few years ago, and in 2018, when Alice and her friend Annie visited a friend in the city where Will and Jessica were serving, these two young women also got together with Jessica, meeting in person for the first time. They connected well and continued to stay in touch with Jessica after their trip.

A year later, Alice and Annie, along with two other members of their church, took a vision trip to the Far East to explore options for ministry together. They visited four cities and multiple long-term workers, including two couples serving with Christar—one of which was Jessica and Will.

Jessica eagerly welcomed the budding team. Though Will and Jessica's primary ministry focus was planting a church among a Muslim people group in the Far East, they're also passionate about inviting the next generation of workers to join what God is doing around the world, just as Brian had done with Will many years before.

Drawing on her 10 years of field experience and seven years of working in mobilization and coaching, Jessica created a missions coaching curriculum, which she eagerly shared with the Far East Four.

And, throughout the team's visit, the couple sought to help the four identify their stage in their journey to the field: at the beginning (seeing with excitement what God is doing), in the middle (at a crossroads of surrender and obedience) or at the end (ready to commit and embrace the tough work of overseas living).

After this trip, the Far East Four settled on a target city and team: They chose to join Jessica and Will in their work! Alice explained that Jessica played an instrumental role in the team's decision to join Christar and in offering guidance to help the team discern their next steps. "[Jessica's] passion for mobilization is clearly a gift!" Alice adds.

Although the pandemic has added a layer of uncertainty to the team's plans, they have remained committed to pursuing ministry in the Far East and to embracing opportunities to serve in the U.S. in the interim. Likewise, Will and Jessica are currently in "Plan B" mode, serving in a different country of the Far East and continuing to live out the vision for following the Lord's calling as He leads.

This passion to act as God guides plays out both in efforts to take the gospel to the least-reached and in encouraging and equipping those who are considering cross-cultural ministry. "The work of mobilization is to show the big picture while also highlighting the steppingstones to move forward on," Jessica explains. "Don't be afraid of making mistakes!" she encourages potential cross-cultural workers. "Take steps of action as God directs; don't just passively sit by waiting for Him to direct."

Jessica concludes, "I want Christar to be known as investing in the next generation of workers. Our influence shouldn't just be limited to our focus group people. We have skills and tools that we should be passing on, creating a multiplicative, 2 Timothy 2:2 effect!" Just as Brian had done years before, they seek to follow Paul's instruction: "the things you have heard me say in the presence of many witnesses entrust to reliable people who will also be qualified to teach others" (NIV).
Participate by Praying:
Praise God for the influence Brian, Will and Jessica have had on future generations of workers.
Pray for wisdom, discernment and flexibility for Christar workers in the Far East during this time of uncertainty and changing plans.
Ask God to continue sending new workers to the fields that are ripe for harvest!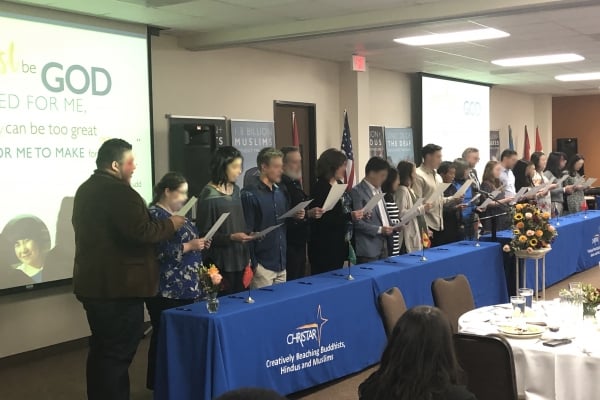 Help us walk alongside our workers so that they can minister effectively in least-reached communities.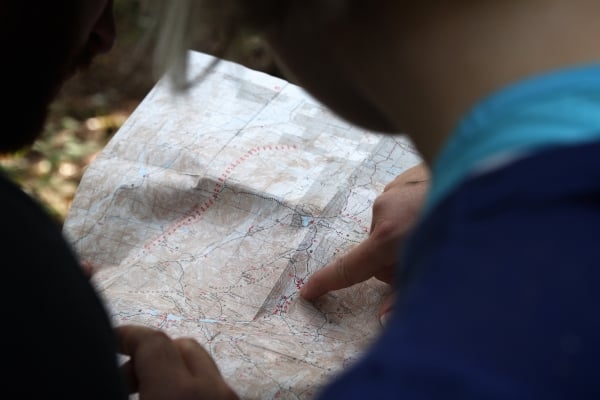 Help mobilize new workers and equip them to share the message of Christ.