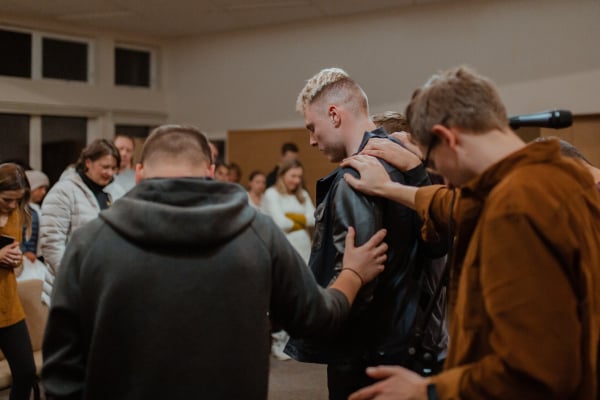 A Local Church Cultivates a Culture of Sending
Lane and Allison Richardson arrived in Southeast Asia on March 1, 2020, eager to begin long-term ministry in a least-reached community. Two weeks later—while they were still settling into their newly rented apartment—the government shut down the country to prevent the spread of COVID-19. Three months after that, Lane and Allison found themselves unexpectedly back in the welcoming arms of their sending church.
"I knew they would be in good hands because of how seriously their church takes their role in sending and caring for their workers," said Christar's U.S. member care director, "It is a pleasure to partner with churches like NorthRidge."
At NorthRidge Church, sending is in the culture. At their core is a desire to see the peoples of the world reached with God's truth by partnering with global messengers and missions agencies. Every member knows this because their pastor regularly shares God's heart for the nations through his preaching. They also see it lived out in their missions pastor, Andrew, who is passionate about helping people catch the vision and heart to be on mission whether going or sending. They believe that those they send to the field go not just on their own mission, but also the church's mission.
So, when Lane and Allison had announced their hope to serve overseas several years earlier, everyone got excited. NorthRidge wanted to be as involved in the sending process as possible and made sure the Richardsons had access to every resource they needed. Andrew, himself a child of cross-cultural workers, led the way by mentoring and guiding them at each step, answering their questions and encouraging them when they hesitated.
The Process
While NorthRidge believes that the local church should be the main force in sending out workers, they know they would be making a big mistake if they didn't benefit from the years of experience and administrative help that missions agencies bring to the table. They see how the services these organizations provide—such as professional member care, training, seminars, teammates, international networking, health insurance and retirement benefits—can help workers thrive on the field.
As the Richardsons considered the right sending organization for them and a location to serve, Andrew directed them to Christar. "From the first time we discovered Christar, I loved their heart for the unreached as well as their heart for the local church to be as involved in the sending process as possible," he recalls. "I also appreciated how much Christar desired our input on decisions they made regarding others from NorthRidge who have joined them. Their training has been crucial for our partners, and they have displayed a love for those we send out."
Conversely, Christar could not fulfill its mission without churches like NorthRidge. They identify potential workers, mentor and prepare them before turning them over to Christar for training and ongoing support. And they can stay involved through direct and intimate ongoing care.
After nearly a two-year pandemic delay (during which the Richardsons were able to help start a new fellowship in a small community), the couple returned to their host country. Even though they receive onsite support and care from Christar leadership, Andrew contacts Lane and Allison weekly via a voice message app, asking questions and keeping up with their needs, prayer requests, challenges and joys. Because he knows firsthand what cross-cultural workers experience, he constantly thinks of ways he can encourage and care for them that will help them be successful.
"With weekly contact it's hard for either party to get distant. I want to make sure they are not forgotten and they don't feel alone."
In addition to Andrew's involvement, their home team meets once a month to pray for and encourage them (and send packages!). The Richardsons are also regularly highlighted in Sunday morning services and monthly prayer gatherings. Giving envelopes with their names on them and prayer cards with updated photos ensure that their family is remembered and recognized by the congregation.
The Partnership
As members of NorthRidge and Christar, Lane and Allison are accountable to both. They make it a priority to send weekly prayer requests, talk with Andrew and respond to any messages from their home team. When they face difficult decisions on the field, they seek advice not only from Christar leaders, but also from Andrew and other church elders. Because Andrew has cultivated a deep relationship with them, the Richardsons can be transparent about how they are doing spiritually, physically, emotionally and mentally.
Maintaining this relationship with so much distance between them can be challenging. However, Lane reports that they feel supported, cared for and encouraged. Andrew keeps them in the loop on big events at the church and in the community while at the same time helping new members get to know Allison and Lane.
NorthRidge Church, Christar and the Richardsons beautifully illustrate the three-way partnership between the agency, the church and field workers. Lane sums it up well: "We see ourselves sent by our home church through Christar. Christar provides another layer of oversight and training to help us stay faithful on the field. Both have been impactful in our walk with Jesus, our marriage and our equipping for ministry. We love this three-way partnership. The Church is God's plan for reaching the world. And we love that Christar is committed to helping churches be faithful to send workers and provide resources and networks to do that excellently."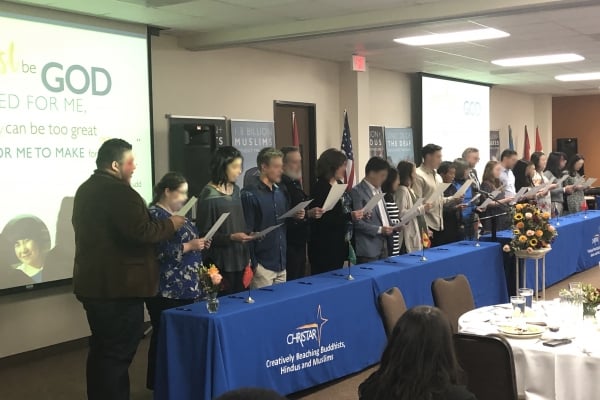 Help us walk alongside our workers so that they can minister effectively in least-reached communities.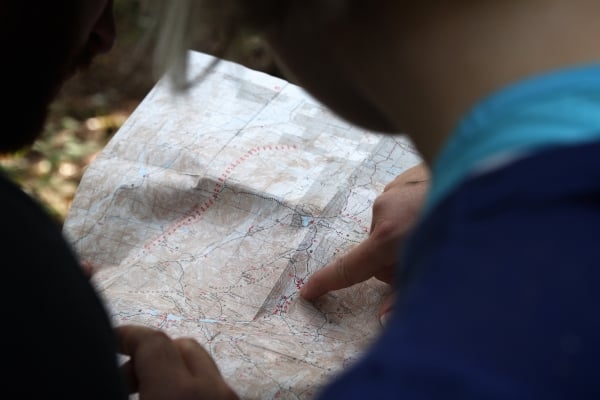 Help mobilize new workers and equip them to share the message of Christ.