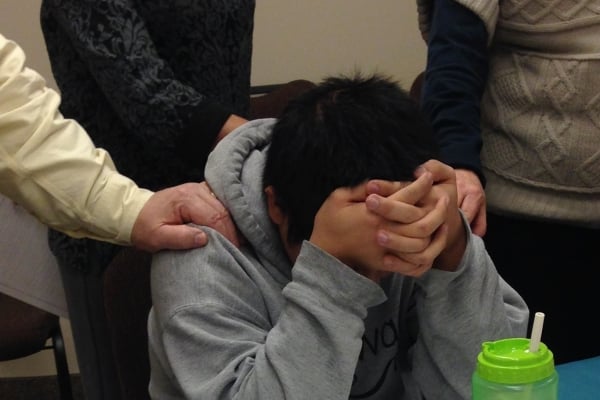 Blaze: Training and a Support System for Short-Termers
For those participating in short-term trips three weeks or longer, Christar provides Blaze, four days of spiritual, relational, logistical and cultural training. This strategic time of preparation is designed to encourage and equip participants for effective ministry alongside long-term Christar teams. Below, a recent short-termer shares about his experience at Blaze.
My route to Christar has been the result of the Lord working in my life for many years. I grew up in the suburbs of Atlanta, Georgia and the church that I attended was a very missions-focused congregation. Because of this focus on outreach, I was introduced to local and global missions at a young age. When I was a freshman in high school, I participated in my first short-term international mission trip to Mexico. During this trip, my eyes were opened to what the Lord was doing at a global level for the very first time. I wasn't aware of it then, but that trip was just one step on my journey toward full-time missions.
Through college and my early professional career, I could never shake that idea that missions is an integral part of the abundant life that the Lord had for me. During this time, the Lord was also working in my wife's heart and drawing her toward missions as well. Once we realized the Lord had called us to full-time missions, we began speaking to dozens of missions organizations, including Christar, all of which are doing amazing work all over the world. From our first conversation with Christar, we were continuously drawn to Christar's people (specifically Cindy), its organizational structure and its mission. Over the course of several months, it felt that we naturally moved toward joining this organization for a midterm stint overseas serving refugees. Once this decision was made, we knew that the next step was going to Dallas for a week of training and preparation, which is called Blaze.
To be honest, I wasn't looking forward to Blaze training, but my opinion soon shifted as I saw that Christar is both professional and personally invested in each individual who attends Blaze. Through the week of Blaze training, my wife and I became more excited to be serving with Christar.
The first thing that impressed me about Blaze was how much energy the staff placed into this week of training. The training was professional, organized and efficient. Multiple Christar personnel led the daily sessions and other members would voluntarily sit in on sessions because the content was rich with wisdom and information. The entire staff worked together to ensure that sessions were practical and helpful for everyone attending Blaze.
Learning from the firsthand accounts of Christar's staff who had previously served overseas is what equipped me most for my time of service. Each session of the week was run by a Christar member who had spent a significant amount of time working with unreached or under-reached people groups around the world. The wisdom that they were able to impart upon us about the trials and joys of full-time missions was invaluable and incredibly meaningful to me. The session leaders were raw and open about the challenges that they faced and helped us consider how we could best be prepared to face similar situations in the future.
As I think back on Blaze, I believe one of the most impactful aspects of the week is that I felt supported by every member of Christar I encountered. I walked away from the week of training knowing that I would have a support system of people who understood what I was going through on the mission field. I knew that they would be there for both me and my wife through the challenges we will undoubtably face overseas.
Since reaching the field in Spain this past January, I can see how attending Blaze helped prepare me for the field in a variety of ways. What stands out most clearly from the training is the guidance we received in regard to our expectations. By discussing my expectations and considering the realities that I might face, I was better able to adapt to unexpected situations once I did make it to the field. Blaze also provided a great introduction to the people and structure of Christar, which has allowed me to better understand the network and resources available to workers on the field.
Because of how encouraging, insightful, challenging and professional Blaze was, I would wholeheartedly recommend Blaze to anyone who has a desire to serve in missions. Blaze training will help you prepare for making God's name known among the nations wherever you plan to serve.