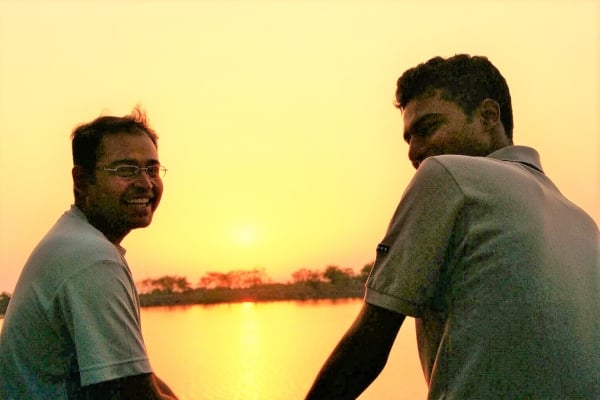 Waiting, Not Wasted
A year ago, Kurt and Emma* eagerly applied for visas to South Asia. They began saying goodbye to family and friends in the United States, purchased their plane tickets and prepared to depart for the field in late February 2020, eager to begin long-term service in a Muslim community.
Delays in receiving their visas pushed their departure date to March. Then March arrived, but the visas didn't.
In the midst of disappointment, they asked their support team. "Pray that we would make the most of our time here through language study, intentional time with internationals here in the States and time with family and friends. … Our lives may very well be filled with more waiting times in the future and we know that our Father does not view any of these seasons as 'wasted.'"
Then COVID-19 hit, and the future seasons of waiting they knew were a possibility suddenly became an immediate reality. Their planned country of service went on lockdown and visas were suspended.
As Kurt and Emma grappled with the idea that they'd likely not be able to leave for several months, they committed to using their time in a similar fashion as they would if they were already on the field. They spent several hours a day studying the language of the people group they'd planned to reach in South Asia and poured themselves into relationships with least-reached people in their community. And again, they asked their support team to lift them up before the Lord: "Please pray for God to move in our friends' hearts, for opportunities to share and for us to have eyes to see how we can love them well in this difficult season."
As Kurt and Emma committed to be faithful in their months of limbo, God continually brought least-reached people into their lives and gave them opportunities to share the hope they have in Him. In early spring, Kurt met brothers Naveed and Farhad, and it was soon obvious that the Lord was already at work in their hearts. In their home country, they'd seen many evils committed in the name of religion, but they'd also been exposed to bits of the gospel and wanted to know more about the love and grace they'd heard about.
The brothers accepted Kurt's invitation to read through the Gospels together so they could discover who Jesus was for themselves, and soon they began spending time in the Bible nearly every day and meeting weekly with Kurt to discuss what they'd read. As they did, Kurt and Emma asked their supporters to pray once more: "Ask the Lord to reveal Himself to [Naveed and Farhad] in very personal and powerful ways. We can only water and plant; God is the one who changes hearts."
As Easter approached, Kurt led Naveed and Farhad in taking a closer look at Christ's death and resurrection, clearly explaining that Jesus had claimed to be the only way to be forgiven and to regain a right standing with God. He shared that Jesus wanted them both to know Him personally, and then gently asked if they wanted to begin this new relationship. However, though both brothers wanted to hear more, neither was ready to make a commitment of faith.
Two months, numerous Bible stories and countless prayers later, Kurt prompted the two men to name the three biggest barriers that were keeping them from trusting in Christ. Naveed couldn't name a single one. The following day, he and Kurt talked over the phone for nearly two hours about the cost of following Jesus. Though he clearly understood the potential consequences he'd face, he still wanted to commit his life to Christ. Together, they prayed, and Naveed began his new relationship with God.
"It has been so amazing to watch the Father work through this whole process, and it was obvious that it was all His hand," Kurt and Emma shared in an update to their supporters. "We have an amazing Father who honors prayers and is drawing people to Himself."
Fall arrived, and the couple still had no departure date on the horizon. At the suggestion of Christar leadership, they relocated to a community in the United States with thousands of South Asians—a place where they can not only minister among least-reached people but reach out specifically to the people group they hope to eventually serve overseas.
They continue to spend approximately 20 hours a week studying language, and thanks to the large population of the people group God has laid upon their hearts, they're gaining great insight into in this group's culture as well. In addition to building relationships with least-reached people, they're partnering with a ministry center that seeks to reach South Asians, serving alongside and being mentored by experienced workers.
Though Kurt and Emma still desire to serve in South Asia, they're embracing the opportunities God has given them to be faithful where He has placed them and rejoicing in many answers to prayer. "We are still committed to this path and believe God is still leading us to go!" They confidently proclaim, "He is good! He is in control! He has a plan! He is working!"
Participate By Praying:
Praise God for working through Kurt and Emma during their time of waiting to draw least-reached people to Him.
Pray that Naveed will grow in his faith and draw others to Jesus.
Ask the Lord to continue to bless workers in seasons of limbo with opportunities to minister and guide them regarding their next steps.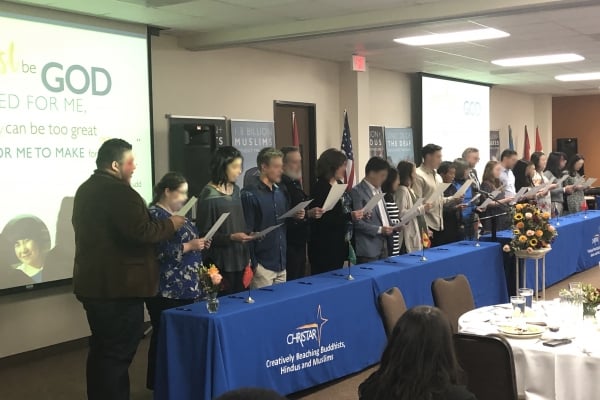 Help us walk alongside our workers so that they can minister effectively in least-reached communities.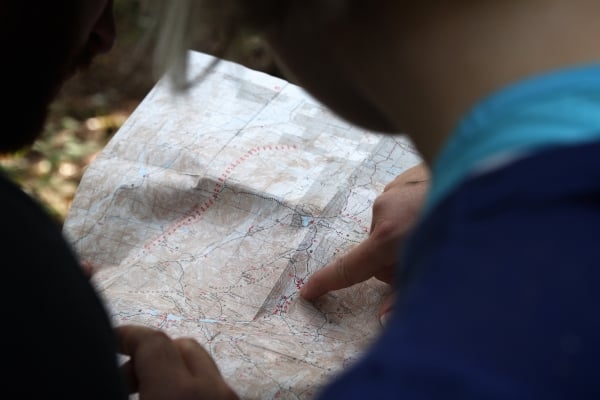 Help mobilize new workers and equip them to share the message of Christ.