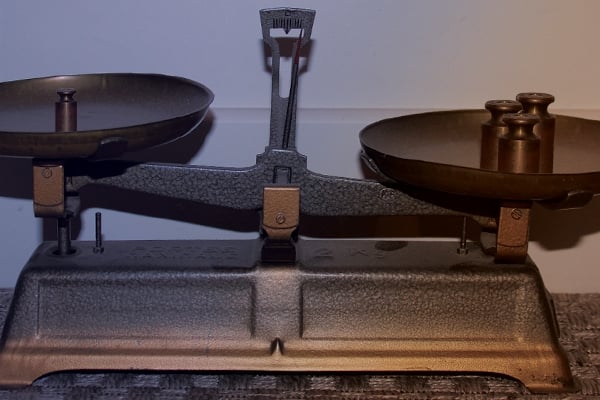 The Great Disparity: Few Go to Those Who Don't Know
What would your life be like if you had never heard the gospel?
For more than four in 10 of the world's people, this isn't a hypothetical question.
Pause and let that soak in for a moment. Over 40% of the global population—more than 3.2 billion individuals—don't know the hope and salvation found in Christ because they've never heard that it exists.
We call these people the least-reached. They're those who don't have access to a church that proclaims the gospel in their language and worships in a way that's relevant in their culture. And they'll remain cut off from this good news unless someone is sent to share the message of Jesus with them.
This reality is devastating on its own. But it's also compounded by a great disparity: Even though a huge portion of the world's people haven't yet been introduced to the gospel, just a small fraction of Christian workers are seeking to reach them. For every worker serving among the least-reached, there are approximately 30 serving among people groups that already have access to the gospel.1

At Christar, we want to see this change. We believe no one should lack the opportunity to learn of the life and peace found only in Jesus, and we exist to bring this message of eternal salvation to communities that have yet to be reached by the good news. Like Paul, who declared, "It has always been my ambition to preach the gospel where Christ was not known," (Romans 15:20a) we seek to take the gospel to people who don't yet have access to it, so that "Those who were not told about him will see, and those who have not heard will understand." (Romans 15:21b)
Bringing the gospel to the least-reached is a monumental task. They aren't yet reached because taking the good news to them is difficult and requires significant investments of time, resources, talents and funds. But we invite the Body of Christ to join us in this endeavor because we recognize that God has blessed us so that we can share this blessing with people who don't yet know that He loves them and sent His Son for them.
We go to the least-reached because we know the privilege of being reached with the gospel and experiencing new life in Jesus. If you too have experienced this blessing, how will you respond to the great disparity?
Want to know more about the least-reached? Check out these frequently-asked questions!

1https://static1.squarespace.com/static/4f661fde24ac1097e013deea/t/5bcfe6b18165f5cc5f820e58/1540351671087/IJFM_35_4-Lewis.pdf