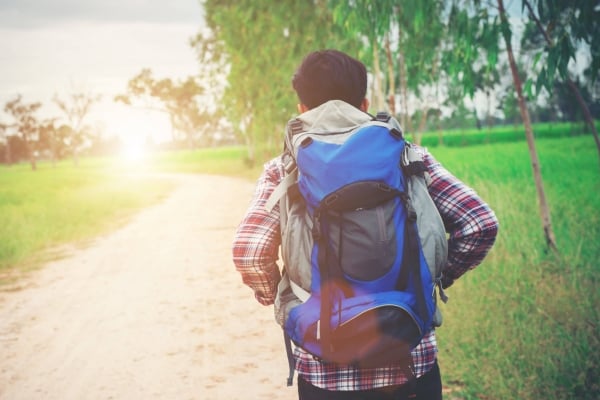 Clearing the Path to the Field
As a short-termer in the Middle East, Melanie* sensed the Lord calling her to serve among refugees long term. She also saw that going back to school first would equip her for effective ministry.
While she'd already earned an undergraduate degree from a secular university, Melanie knew that a biblical education would prepare her to reach out to people who'd never heard the gospel. And, since she wanted to serve in a country that's closed to individuals entering as "missionaries," she sought a skill that would enable her to live in this least-reached area. When she returned from her two-year trip, Melanie enrolled in graduate school, pursuing a double major in Bible and teaching English as a second language (TESL), which would enable her to provide a service that's greatly valued in many refugee communities.
During her time at grad school, Melanie grew in her confidence in sharing the gospel. She was also introduced to Christar and committed to serving long term shortly after earning her master's degree.
Her path to the field would be long, however. Although she had been awarded a scholarship, she still had to take out a loan to cover the remainder of the cost of her education. She had graduated with $40,000 in student loan debt—a debt she needed to pay off before she left for the field.
Working as restaurant manager, Melanie began to build her support team while tackling her debt, though it was a slow and discouraging process. "I had the passion to work overseas, I had the equipping; but I couldn't go because of debt. I think I had an impact at my job, but my passion was to work with Muslims overseas," she recalls. "I felt like I was being held back from what God wanted me to be a part of."
Melanie finally arrived on the field nearly 4½ years after she became a Christar appointee. She estimates that she would have begun long-term service three years earlier if it hadn't been for her debt. But, she adds, "God came through."
Melanie is far from alone. Approximately two thirds of graduates of four-year programs have student loan debt, owing an average of over $28,000,[1] while those who go on to earn master's degrees rack up an average of over $57,000 they must repay.[2] And, those who complete additional training—often in fields that open many doors in least-reached communities—acquire even more: For example, new doctors have an average of more than $190,000 in debt.[3]
This is a major hurdle for the next generation of workers seeking to take the gospel to the least-reached. Higher education is a key part of their preparation for effective cross-cultural ministry, but the cost that's associated with this training can delay their arrival on the field—or prevent them from reaching the field at all.
God has opened a wealth of opportunities for Christians with professional skills to live and work in least-reached communities. But to step through these open doors, believers typically need to be equipped with a college degree. According to The Go Fund, an organization that seeks to accelerate Christian disciple-making among the unreached by eliminating the barrier of student debt for qualified missionaries, 60 percent of the unreached live in countries that are closed to missionaries, but are open to college graduates.[4]
Christar is committed to helping the next generation of workers overcome the hurdle of student loan debt. In addition to our partnership with The Go Fund, Christar has established the Clearing the Path Scholarship Project to help them offset some of the cost of higher education. This fund offers subsidized internships and focused scholarships for those preparing to serve among the least-reached.
Through this project we seek to be a channel through which the Lord can provide for those preparing for the field. Just as Melanie was able to say, "God came through," we'd like to see many more Christar appointees be able to testify of God's goodness in equipping them for effective ministry and providing the funds needed to cover the cost of their education. Will you join us in clearing the path for the next generation of cross-cultural workers?
Participate by Praying:
Praise God for opening a wealth of opportunities for Christians with a college education to live and serve in places where few have heard the good news.
Ask God to provide the funds needed to provide scholarships for those seeking to share the gospel in least-reached communities.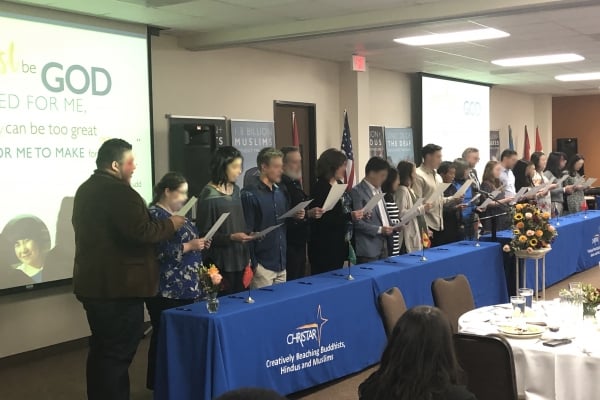 Help us walk alongside our workers so that they can minister effectively in least-reached communities.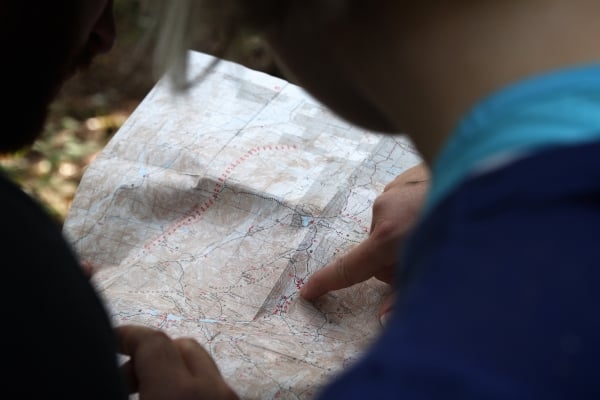 Help mobilize new workers and equip them to share the message of Christ.