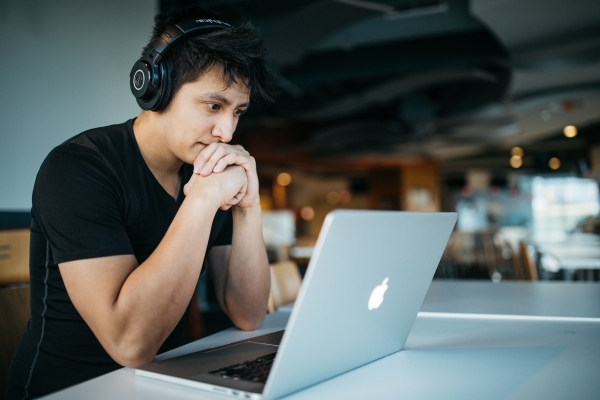 Redeeming a Summer of Cancelled Plans
Autumn's plans for the summer between her freshman and sophomore years of college included working at a camp. But with the COVID-19 pandemic, that goal fell to pieces.
Elliot thought he would attend church and take part in other faith practices in person this summer, as normal, but that flew out the window with the virus.
Lydia anticipated returning from college for the summer and finding a job as well as going on a short-term trip with Christar. For her too, the season didn't go as expected, and she knew she faced a challenge as she recognized that while at home she often struggles to focus on God and avoid falling into temptation and sin.
These three college students were among the many whose summer plans were upended by COVID-19. And they're three of the young people Christar mobilizers were able to engage through a unique opportunity called the Global Project 2020.
Campus Ministry Today launched the Global Project 2020 to enable Christian college students to deepen their understanding of evangelism, disciple-making and missions mobilization during this unexpected season. Three main components shaped this virtual summer training program: global gatherings with speakers such as David Platt, discipleship groups that met weekly and outreach groups. The global gatherings involved 1,700 students from 15 countries!
Christar mobilizers had already been searching for ways to engage students exploring cross-cultural ministry during a summer without short-term trips when Andrew, Christar's lead mobilizer, heard about the Global Project 2020 from a friend at the leading organization. Andrew had personally experienced the impact of a summer learning project during his own college career: About six months after he became a believer, he attended an in-person program similar to the Global Project 2020, an experience he describes as "life-shattering," as he saw a dramatic difference in his own life as a result.
With the hope and prayer that the Global Project 2020 would give students a similar experience and heart for the world, Andrew and the other Christar mobilizers decided to take part in this program. They invited more than 80 students they'd been walking alongside as these young people explored how God would have them be involved in the Great Commission. A dozen, including Elliot, Lydia and Autumn, signed up to be a part of the two Christar discipleship groups, one led by Andrew and the other by Abbie and Krista, who are also Christar mobilizers.
Unlike most of the groups participating in the Global Project 2020, the two Christar groups involved students spread from East Coast to West Coast. To Andrew's knowledge, Christar was also the only mission agency to take part in leading discipleship groups, most of which were run by students who were part of campus ministries, among peers from their own colleges.
In the small groups, students studied 2 Timothy, read and discussed a book, The Fuel and the Flame, and memorized Scripture together. Lydia saw the program as an opportunity to be mindful of her relationship with God, as well as to be discipled by Abbie. "I had gotten to hear a little bit of Abbie's heart from previous phone calls with Christar," Lydia said. "And I knew that she was someone I could trust to pour into me, and [I could] learn from her."
After the disappointment of cancelled camp, Autumn latched onto the Global Project 2020's tagline of "Reclaim your summer." For her, being part of the small group of seven gals was the most meaningful part of the program: "It was such a blessing to get to know all the girls and get close to them and learn together." Lydia agreed, sharing how she would be filled with joy from having time in a "gospel-centered community" with the other ladies.
Elliot really appreciated how the Global Project 2020 paired accountability and opportunity for discussion in the small group with the practical teaching of the global gatherings. One of his favorite global gathering teachers was author and pastor Robby Gallaty, who shared his own powerful testimony as well as teaching on discipleship and the proper use of God's Word in the students' lives.
Each of the students was expected to lead a small group of their friends as part of the outreach aspect of the training. They were given three options: an evangelistic Bible study, the Xplore study about missions or a purity group study.
Lydia co-led a group of 10 women through Redeemed Sexuality, a study about the healing process for those who have experienced sexual temptation or brokenness. "Where I grew up, sexuality and sexual sins, especially for women, were never addressed." Lydia found this trend isolating, as she struggled through issues similar to those her male peers faced.
But through doing this study, and through the group she led during the Global Project 2020, Lydia has been encouraged. "I wouldn't have started the group unless I had something pushing me to do it," she added.
Elliot also led a purity group, with five friends from college. "It's actually turned into a full-fledged discipleship group, and we're planning to continue." He added that in addition to reading The Fuel and the Flame, his group will be studying the Bible together. So far they are meeting on Zoom, but Elliot looked forward to being able to gather in person when school starts up.
"All the guys who are in the group are really hungry and really motivated people. I can see them going from disciples to disciple-makers to reproducers themselves," he said, referring to a model laid out as part of the Global Project 2020 curriculum.
Autumn taught an evangelistic Bible study for her small group. Five to six girls took part each week in learning about the gospel and purpose in this life. Autumn also added a more in-depth walk-through of the gospel from Genesis to Revelation and was blessed to see fruit in the life of one participant: a young lady from a least-reached country for whom Autumn has been praying for several years. "We were able to have really good spiritual conversations and talk about where she is specifically and personally. It felt good to see that God was really working in her."
"It was evident that God was uniquely impacting each of the students by the things they would share and the growing vision each of them had for their lives and for the world throughout the summer," Andrew shares. He and Abbie loved seeing their relationships with students watered during the eight weeks of the Global Project 2020.
Abbie has seen this season, when so many things are virtual, as an opportunity to cultivate existing relationships more than begin new ones. "This summer didn't end up being about sending students out to least-reached communities," she explained. "It was more about how we can help them grow as believers in general, including their heart for the world and cultivating their walk with the Lord."
Andrew agreed: "So much of what the Global Project 2020 was about is what they would be doing on the mission field: building relationships with unbelievers, sharing the gospel and making disciples."
The Global Project 2020 continues to shape and impact Lydia's life, even affecting how she scheduled her fall semester at college. It also prompted her to reach back out to a young believer she knows, and the two of them started studying John together shortly after the summer program ended.
Elliot experienced a paradigm shift from taking part in the Global Project 2020, which gave him a desire to grow in allowing his faith to be his biggest priority. "I've always thought of it as the most important thing in my life, but I don't think it actually has been," he admitted.
For Autumn, two words summed up the point of the Global Project 2020: world discipleship, which incorporates evangelism, discipleship and mobilization. She wants to continue growing in her passion for those two words and all they stand for.
Andrew and Abbie continue to follow up with the students who took part in their groups, and count their involvement with the Global Project 2020 a success because of the growth and changes they've seen in the participants' lives. And, they're excited that their investment of time in these students' lives has increased the chances that these young people will serve across cultures with Christar.
While discipleship isn't the primary role of Christar mobilizers, Andrew and Abbie enjoyed seeing God use them in this role through the Global Project 2020 as part of His plan to call workers to take the gospel to the least-reached. Their biggest goal, according to Andrew, is to mobilize the Church to finish the Great Commission. "Our role is reaching the world by inviting and challenging others to find their best role so that God would receive the glory from all nations!"


Participate by Praying:



Pray for the students who participated in the Global Project 2020, that they would continue to be discipled and also disciple others as they return to their college campuses.
Ask God to give the Christar mobilizers, including Krista, Abbie and Andrew, discernment as they seek to deepen current relationships and develop new relationships with students during this time.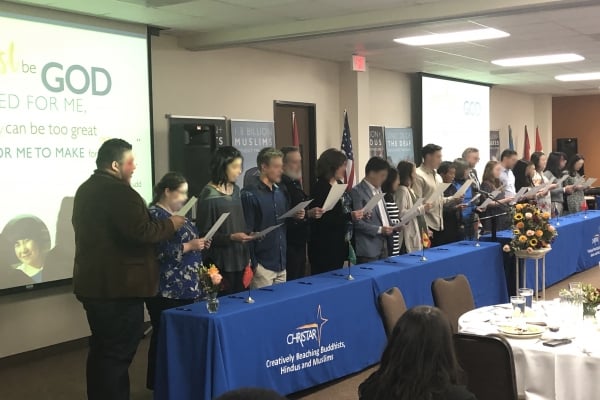 Help us walk alongside our workers so that they can minister effectively in least-reached communities.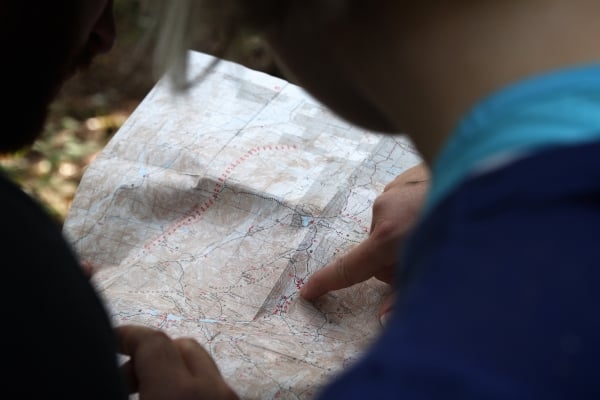 Help mobilize new workers and equip them to share the message of Christ.