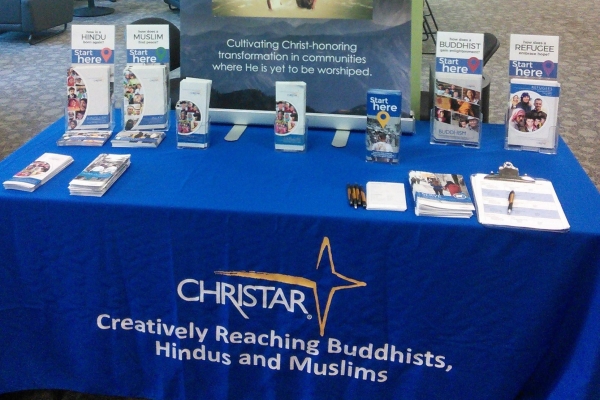 A Day in the Life of a Mobilizer
Mobilizers play a vital role in helping least-reached people hear about Jesus! As they walk alongside those considering cross-cultural ministry, offering support, encouragement and guidance, Christar mobilizers help bring more workers to places where few have been introduced to the good news. Below, Kelsey, a member of the Christar U.S. Mobilization Department, shares what an average day of ministry is like.
3:55 a.m. Central Time
When her alarm goes off this early, there's a moment when Kelsey forgets she loves her job. As the shock of the early exhaustion wears off, she gets a wave of thrill about today's flight to Los Angeles, the students she will see and the sessions she'll get to lead.
Because it's late October, Kelsey is weeks into her favorite season of her job: weeks and weeks of flying from home to a campus to home to another campus to connect with students who are considering working with Christar. Right now, she's up pre-sun to get an Uber that will get her to her 6:10 a.m. flight out of Dallas. It's too early to deal with making coffee, so she opts to grab some after the security checkpoint in the airport. She's got her packing down to an art; the biggest challenge is preparing for several climates this week as she will head from Texas to LA to eastern Washington to Chicago.
4:28 a.m. CT
She double-checks that her toiletries are all off her sink, zips up her bag, shuts off the lights and is out the door just as her phone alerts her that her Uber has pulled up. She opens the car door and greets her driver. He smiles back and the smell wafting from his travel mug makes her wish she hadn't waited to drink airport coffee.
5:13 a.m. CT
The early crowd at the airport security line has the familiar buzz of couples arguing about who forgot the neck pillows, babies screaming and men in suits and strong cologne boldly chatting with business associates in other time zones.
Kelsey glances nervously at her cell for the time—she knows she's pushed her luck. Her gate is nearby though, so she should have time to stop and get the obligatory cup of Joe before it's time to board.
She's through the security line and rushes to get her coffee, then makes it to the gate. Her eyes and feet feel heavy and she's relived to have a window seat so she can attempt a nap.
6:10 a.m. CT
The flight takes off and Kelsey is out cold for a full three hours, waking only as the plane touches down in LA. As the seatbelt light dings, she rubs her face, gathers up her belongings and joins the swarm of passengers pushing down the aisle to exit the plane.
7:30 a.m. Pacific Time
LAX is buzzing with humanity. Kelsey allowed some wiggle room in scheduling her flight, so it's actually a bit too early to head to the campus. Feeling surprisingly well-rested and extremely hungry, she grabs a bagel and a latte in the airport and sits down for an hour to check her emails and gather her thoughts. Then she gets an Uber to head to her first college stop.
10:22 a.m. PT
When she arrives, she finds her table and arranges brochures and resources before mingling with mobilizers from other organizations.
1:02 p.m. PT
A few students have been corresponding with Kelsey since she met them at last year's missions conference. She's arranged to meet with most of them over the next 48 hours to see how they're doing. She approaches each of her contacts differently. Some are on a fast track, ready to graduate and start the process of raising support. Others are dipping their curious toes into missions as an option, still unsure if they'll follow this path. She's planned to grab coffee on campus with one very enthusiastic student and is waiting for that student to text her any minute to meet up.
After a great conversation with the student, Kelsey is ready to get to her Airbnb to check in.
4:07 p.m. PT
Her Airbnb is cozy and she settles into the desk chair to read through her notes for tomorrow's presentations and look through some details about the school. She then takes time to pray for the conversations she'll have, the students she'll grab coffee with and the questions she'll need to answer.
6:14 p.m. PT
After a quick walk across the street to grab a sandwich, Kelsey is headed back to her Airbnb. Her phone buzzes with a text. It's another student confirming she can grab coffee in the morning before the conference sessions start. Kelsey loves that she gets to be part of discipleship with these students. She gets to help them work through the big, daunting questions of life: Should I serve God cross-culturally? Which agency makes sense? How do I know God's will for me?
There are so many details—so much to remember, so many flights to catch, so many students to keep up with, to check in with, to remember to connect at each campus she visits. Kelsey loves the chaos of being so busy and being able to help so many.
She's got a list of around 200 prospective workers. She supports each person according to the place they are in this process of determining what their life is meant to be. Those 200 are seeking Jesus to discover how He wants to use them as ministers of reconciliation. Kelsey loves that she gets to play a part in this! She sees them pursue Jesus' fame among the nations. She loves being part of what God is doing in the world and in the hearts of these 200 people she has the chance to support. She gets to challenge their worldviews and the way they view themselves and the gospel and—best of all—see them grow through all this.
Some of the people on this list are extremely hard to get in touch with, which makes her job challenging; but when it clicks, when Kelsey feels like she is really getting through and connecting someone to an opportunity through which they can feel the joy of serving God tangibly, this fills Kelsey with joy as well.
7:05 p.m. PT
This job is a wonderful fit for Kelsey and she thrives in it. She gets to see random friends around the country when she happens to be in town for work, and can visit new places. But, while she's on the road, she misses her life in Dallas, her community and her typical activities, and sometimes she gets quite lonely during a long stretch of travel. She picks up her phone and replies to a few texts from friends and one from her mom. She is happy and thankful for her role, but ready to be off the clock for the day.
8:18 p.m. PT
After a day filled with travel, conversations and preparation, she should get a good night's sleep, but her mind races. She pulls out her computer and watches a few episodes of The Office to wind down.
10:55 p.m. PT
Tomorrow she's got two sessions to lead, three coffee meetups with students interested in Christar and a dinner at an awesome Italian place with four very committed contacts. She'll likely be gone from her Airbnb from early morning until late evening so she runs through a mental checklist to make sure she hasn't forgotten anything.
It's been a day well spent. There will be people on Kelsey's list who end up serving among the least-reached with Christar. Others will seem extremely interested and then—quite suddenly—move on to something else. There will be those Kelsey won't meet until tomorrow or later this year who will end up being some of the most enthusiastic candidates. Kelsey's job isn't about convincing everyone to join Christar. Her role is to guide each person through a process of decision and discernment. This investment in relationships does not always correlate with students choosing Christar, which can be discouraging when Kelsey has put so much effort into a relationship.
But what is beyond Kelsey's control is fully in God's hands. She is a connector, a motivator, a supporter. And, that's exactly where Kelsey is content to be.
Participate by Praying:
Ask God to give wisdom to Christar mobilizers as they support, encourage and guide those considering cross-cultural ministry.
Pray that many least-reached people will hear the gospel because of mobilizers' faithful efforts to recruit more workers.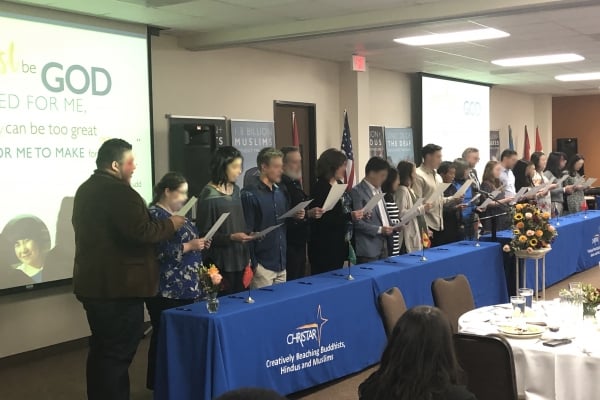 Help us walk alongside our workers so that they can minister effectively in least-reached communities.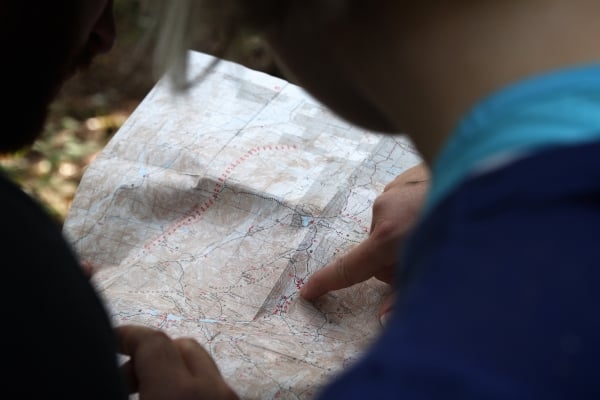 Help mobilize new workers and equip them to share the message of Christ.