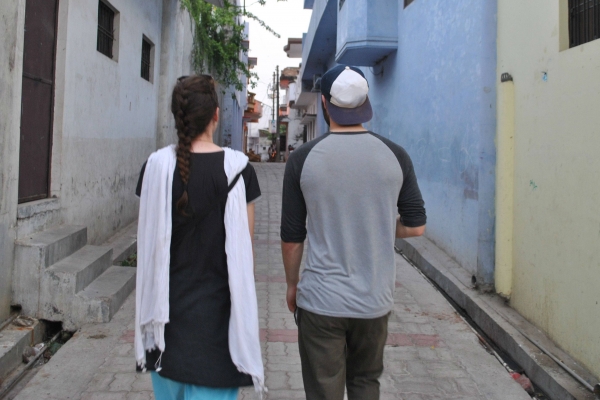 A Day in the Life of a Reluctant Entrepreneur
Many Christar workers around the world begin and engage in business endeavors that enable them to build connections with least-reached people and serve communities—and by God's grace, share the hope they have in Him. Below, one worker who never planned on starting a business in South Asia gives a glimpse into her day.
8:28 a.m.
The doorbell is Sarah's cue to start another day. She peels herself out of bed at the shrill chime to open the door for the housekeeper, Meera. Having a local woman arrive each day to wash dishes, cook and clean has taken some getting used to. But, it's expected in South Asian culture and provides consistent employment in a place where people outnumber jobs.
Meera washes dishes in the kitchen while Sarah takes a quick shower, eats a flavorful bowl of flattened rice cooked with peanuts and cilantro and settles under the ceiling fan. Quieting her mind with a Psalm and prayer helps her prepare for the full day ahead. A group of students will arrive tonight, and she will have the privilege of introducing them to the religions, cultures, flavors and, most importantly, people that make up this community she calls home.
9:13 a.m.
Meera enters Sarah's room after she finishes sweeping and mopping, expectantly waiting for instructions about what to cook today. Sarah looks up from her reading to ask her housekeeper to skip cooking the standard rice and lentils today and instead make a simple spiced vegetable dish and some flatbread.
Though it's still early, the summer temperatures have already reached 103 degrees and are rising by the minute. Using the stove adds to the growing heat in the apartment, and Meera sits under the fan in the dining room while she waits for the vegetables to finish cooking.
10:11 a.m.
The aroma of spicy vegetables wafts into the hallway as Meera leaves for the day. Sarah packs her laptop and her lunch before heading outside, where her scooter is tucked in a row with dozens of motorized bikes, making a domino effect of toppled bikes a real threat each time she retrieves her ride.
A dissonant orchestra rises from the sea of morning traffic as she merges with the crowd of vehicles on the street. Heat radiates off the pavement and mixes with dust from road construction. Blaring horns sound as drivers communicate (not unkindly) in the hectic dance of trucks, cars, motorcycles and pedestrians that compete for space with veggie vendors and wandering livestock. Two kilometers later, Sarah parks her scooter on the side of the road and smiles, amazed again that she has survived the commute.
10:24 a.m.
Pushing through the glass doors of a three-story building tucked between apartment complexes, she looks up at the face of Mark Zuckerberg. His larger-than-life image is plastered across the far wall, intended to inspire the shared office with entrepreneurial spirit. Many small businesses and contractors rent desks within the communal space, which encourages networking and reduces overhead costs.
Sarah smiles at Mark's gigantic face as she rushes to her desk. Her desk neighbor, who owns a small online company, greets her with a nod and smile while he finishes a phone call. Another worker teases her for finally making it in this week—they know she often does business from home or on the road as she travels with visiting students.
Sarah laughs, grateful that she can recognize the teasing tone. While she's lived here for more than four years and has grown adept at speaking the local dialect, it still thrills her heart that the seemingly endless hours she invested as a language learner have paid dividends of truly fluent communication and eventually meaningful conversations.
After all, those meaningful conversations are why she's here, living within and engaging this community. Learning from those around her constantly challenges her to new goals as she facilitates educational travel for students from the West. And through her role as a cultural liaison, she gains an audience and opportunities to share the refreshing hope she draws from the inexhaustible, soul-quenching floods of a grace still unfamiliar to this side of the world. She never wanted or intended to start a business, but God has clearly led her down this path.
Some of Sarah's clients—a group of Canadian university students—will arrive this evening to learn about life in South Asia. As the owner of a travel solutions company, Sarah networks with the local community to set up cultural activities and opportunities for students to interact with the area's cultures, religions and diverse worldviews.
Practically, this means she spends hours each week planning visits, drinking tea, reconfirming appointments, asking questions, telling stories and drinking more tea as she cultivates the relationships that will become conduits for students to soak up an authentic taste of this hospitable culture. Conversely, these are the bridges that enable her to share the deep truths that point to life, hope and eternal community.
2:15 p.m.
Sarah waits expectantly for the girls next to her to find a stopping point in their work so she can eat lunch with them. They said they'd stop for lunch at 2 o'clock, but it's usually more like 2:30 or sometimes much closer to 3 before they finally step away from their computers for a break.
As Sarah's stomach growls again, she struggles to believe it's even worth it to wait for these girls to be ready. She wonders if they'll talk about much beyond how busy they are with work and what movies they wish they had time to see. But she reminds herself that any day the small talk could unexpectedly turn into a topic of lasting value, so she turns to her neighbor again and gently asks how soon she'll be ready for lunch.
4:45 p.m.
Her phone's alarm chimes and Sarah pops out of her chair, grabs her helmet, waves goodbye to her office mates and rushes out the door.
4:59 p.m.
On the way into her apartment building, Sarah runs into her neighbor, Geeta, from upstairs. "When are you going to come join us for dinner?" Geeta asks. Sarah tells her about the group arriving that evening but promises to visit the family once the students are settled and able to get around by themselves.
Juggling is the norm for Sarah. She is continually building relationships, whether by chatting with a neighboring employee at the shared office, visiting a dormitory, making housing arrangements for students, pausing to visit with previous travelers' roommates, planting seeds, watering, praying, waiting and watching for spiritual growth. It's within this adopted community that she finds the antidote for the stress of living in a place that still feels so foreign at times. Every interaction offers her a cultural mystery to explore and reveals new ways to honor and love the people around her.
5:22 p.m.
Once inside her apartment, Sarah makes phone calls to local accountants. Setting up the business stateside was simple, but maintaining it here requires a whole new level of networking and research. She's not always sure how to navigate the confusion that comes with doing business in South Asia, but she trusts God to provide wisdom each step of the way.
5:54 p.m.
Sarah puts down her phone to chat with her roommate about her day and the busy week ahead. It's nice to have some downtime before dinner. After a while, her roommate heads into the kitchen to prepare dinner for them both. She's thankful that her roommate likes to cook!
Sarah's thoughts wonder to the 11 college juniors who are about to spend a month being exposed to everyday life in every way possible. She wonders what they'll be like and if they'll enjoy their experience. The business model is simple: give Westerners a firsthand taste of South Asia—not only the monuments and glamour, but the daily customs, the culture and the people. Some travelers, after experiencing this inside look, decide to return for a long-term stay. All obtain valuable experience and cultural exposure regardless of their next steps.
8:30 p.m.
Skype time. Sarah's friend, Katie, just got engaged, but unfortunately Sarah won't be able to make it to the wedding. Sometimes she feels like all of her friends are getting married and having babies. She mourns the loss of not being able to get to know their husbands and kids as much as she imagined she would when they were growing up together. She also wonders when it will be her turn to get married and build a family of her own. Even though it's hard to be away from friends and family, especially during holidays and special occasions, Sarah's still grateful for the chance to connect with Katie, even if it's just on Skype.
10:02 p.m.
Sarah and her teammate set out for the airport. On the way, they pray for the students, asking for minimal culture shock, strong stomachs and good attitudes. They are reminded that the details that could go wrong are myriad as they lift up the arrangements with the dorm, the scheduled meetups and the excursions planned over the next four weeks, requesting that all would go smoothly. They ask God for grace as the group adjusts to this chaotic, beautiful place.
10:37 p.m.
Once they locate the group, Sarah and her teammate introduce themselves, help the students collect their baggage and procure taxis. The caravan of hired vehicles makes its way out of the airport and back toward the busy city where the students will likely fall asleep as soon as they reach their hotel rooms. Sarah smiles to herself as their car rushes by bustling late-night crowds, headed home after dinner. There are still so many people everywhere—sometimes Sarah feels lonely even when she is within an arm's length of dozens of people—but she is excited to play a role in helping the students in this arriving group learn to authentically care for these people with a love that comes from a source beyond themselves.
12:08 a.m.
Bed at last. Before turning in, Sarah sets her alarm for 8:30 a.m., knowing the doorbell will likely wake her first. But tomorrow she'll need to be ready for a full day orienting the new group. This makes it all worth it—watching them learn to love this country like she does.
They will learn to give thanks for ceiling fans and gain a tolerance for the heat, dust and even the acrid smell of garbage. They will learn to joyfully receive perpetual offerings of tea and hospitality. They will feel their hearts break at the effects of the fall that continue to rip through lives with heartless cruelty and poverty. They will consider what redemption would look like for a people that lives in bondage to powers that multiply in the faces of a thousand gods. They will feel the mercy and compassion of the Savior who came to bind up the brokenhearted, who came to bring mercy and salvation. They will taste this life within a community that desperately desires to transform itself, yet urgently needs to know the power of God's regeneration. One heart at a time. A connection. A conversation. Another planted seed.
Participate by Praying:
Pray for wisdom for workers as they start and run businesses that give them opportunities to connect with least-reached people.
Ask God to bring these workers into contact with people who are open to the gospel through their business endeavors.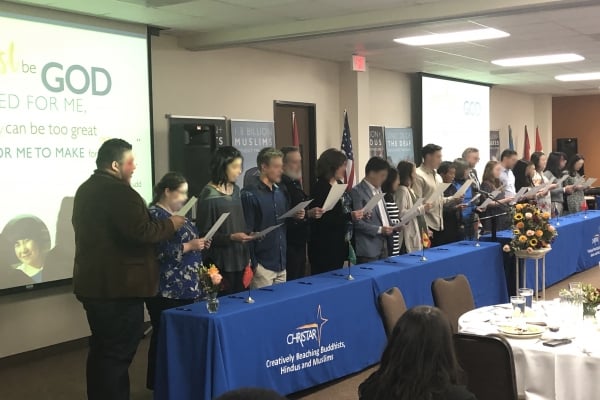 Help us walk alongside our workers so that they can minister effectively in least-reached communities.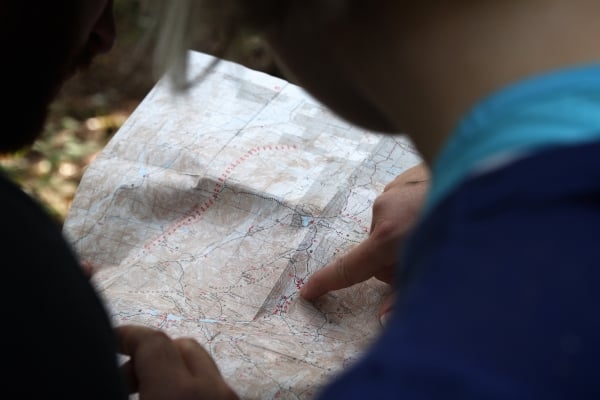 Help mobilize new workers and equip them to share the message of Christ.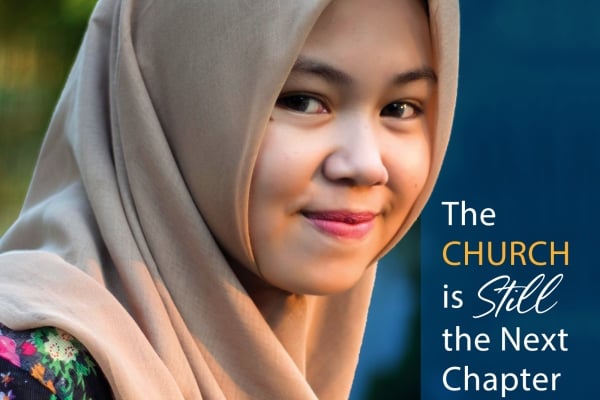 Celebrate what God is doing through the Body of Christ as its members invest in the ministries of Christar and as we adapt to minister effectively.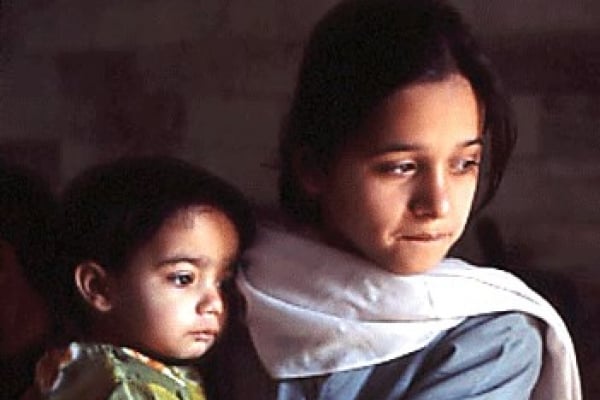 Approximately 90 percent of least-reached people live in honor/shame cultures, impacting the way many Christar workers present the gospel.