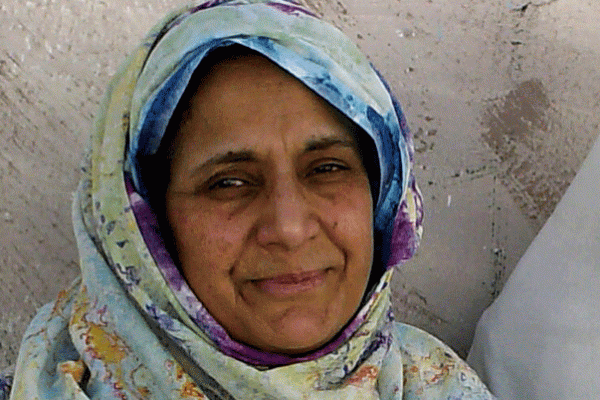 The House of Happiness
Khadija's* life has been unraveled by the war in Syria. The fear of losing any of her family on top of countless other losses drove her to flee her homeland, and she now lives in a small rented apartment in another Middle Eastern country with several of her children. Like so many who've been displaced, she's faced great financial struggles as a refugee. Two of her daughters were married at the ages of 16 and 17 to reduce the economic burden on the family, but she still scrapes by on a meager income.
When Khadija's son came home with a flyer he had found in a bakery advertising the ACCTS Community Center, her interest was piqued; but she was hesitant to participate. This center, which seeks to meet the physical, emotional, social and spiritual needs of refugees like her, offers several vocational classes designed to equip displaced women to provide for themselves and their families. While Khadija saw how these classes could greatly benefit her, she knew she couldn't leave her younger children home alone.
However, she then learned that the community center offers not only programs for adults but those for children as well. In addition to helping young refugees gain a sense of normalcy, these kids' activities and daycare services free mothers to participate in opportunities that help them gain stability and hope. Relieved to know her children would be nearby and safely looked after, Khadija signed up for the center's basic engineering course.
Through this program, Khadija has learned how to handle some minor home repairs, enabling her to save some of her household's precious funds for other needs. But, even more cherished are the relationships she's formed. In just four weeks, Khadija built strong friendships with her classmates and teachers. The love, safety and warmth offered by the center's staff and the other women who participate in its programs led her to give it an affectionate nickname: "The House of Happiness."
A few years ago, Khadija couldn't bear the idea of losing her family in the war. Now, she can't bear the thought of being without the ACCTS Community Center, where she's made meaningful friendships and gained skills that help her support her loved ones.
P
articipate by Praying:
Praise God that many refugees are finding a place of safety and happiness at the ACCTS Community Center.
Pray for wisdom for the ACCTS staff in meeting the needs of refugees who've suffered deep loss.
Ask that many who come to the ACCTS Community Center will find everlasting hope in Christ as they interact with His followers.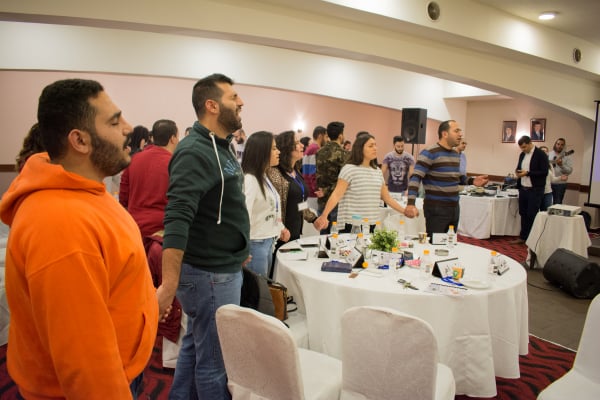 Help meet the physical, psychological and spiritual needs of refugees and other marginalized people in the Middle East.