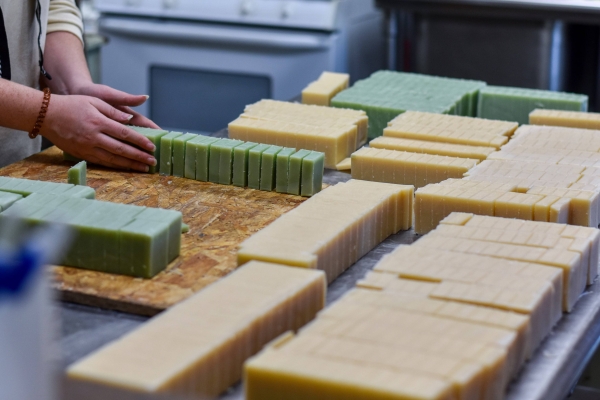 Hope Through Soap
Salma* was thrilled to see her first batch of handcrafted soap sell out. The skills she was learning at the ACCTS Community Center were already beginning to pay off, and she even enlisted her husband's help to make more product available for purchase. Once she completes the center's soap-making program, she'll be able to continue selling her homemade products to friends and family, and she's encouraged by her capacity to earn money with her newly developed skills. And, even more importantly, she's been given the gift of hope.
For Syrian women who've been displaced from their homelands, the journey to asylum is one of great loss. They leave behind homes, not knowing if they'll ever return or if they'll even have homes to go back to. Not only must they grieve those whose lives have been taken through the surrounding conflict, they must also leave behind the friends and family who cannot travel with them. They're often drained of their resources: The cost of starting over in a new country is great and in most cases they have no means to provide for themselves. And, most of all, they're stripped of hope.
But, at the Arab Center for Consulting and Training Services (ACCTS) Community Center, Syrian women who've suffered profound loss are finding a safe haven, a place where they can begin rebuilding their lives. Nestled in a small town with olive trees and beautiful farmland, the ACCTS Community Center is a place where they can form relationships with others who've suffered the countless casualties of displacement, as well as be empowered through vocational, educational and social programs that help them face the challenges of making a fresh start.
Soap-making classes are among the programs designed to equip refugee women to generate income for themselves and their families. Participants learn each step of the process of crafting bar and hand soap and even laundry detergent from natural materials. During the hands-on sessions, they not only take notes; they boil water, cut and weigh ingredients and prepare molds, practicing the skills they need to produce items they can sell.
Just as valuable as the skills they learn is the encouragement these women receive. As they chat about suggested scent combinations and the benefits of the botanical ingredients they're using, they're building connections with one another and with instructors seeking to demonstrate the love of God to them. For women who've lost everything, finding both friendship and a way to provide for their families is a true treasure.
For refugees like Salma, soap-making isn't only a means to produce income, but a path to seeing themselves as women who bear God's image. The ability to contribute to their own families' wellbeing and to the local economy is a significant step forward for displaced women—often the first gain they experience after being stripped of so much they held dear. It affirms their value in the wake of crushing loss and offers a beacon of hope they can carry with them long after the class has finished.
P
articipate by P

raying:
Praise God for using soap-making classes to provide both connection and a means to generate income for refugee women.
Pray that the ladies participating will find true worth and lasting hope.
Ask the Lord for provide the funds needed to run soap-making and other vocational programs at the ACCTS.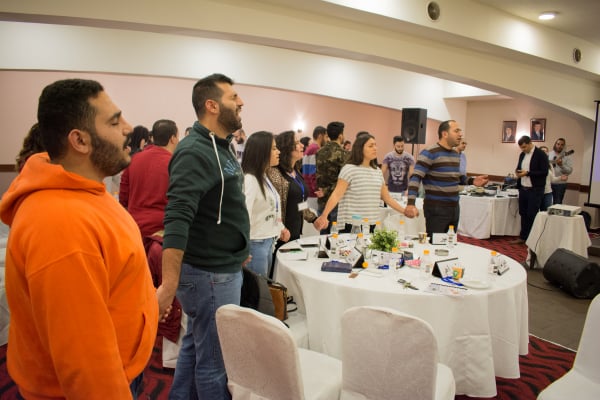 Help meet the physical, psychological and spiritual needs of refugees and other marginalized people in the Middle East.