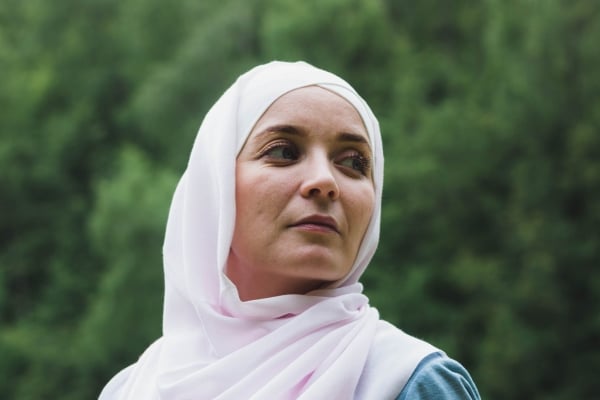 What She Didn't Expect
Not only was Yara a widow, she had been forced to say goodbye to all that was familiar as she fled from the place she'd always called home. Sadness and fatigue were etched on her face the first time she visited the ACCTS Community Center. Her weariness and grief had been birthed through deep loss: In 2013, she'd fled conflict in her homeland to become one of the millions of refugees in the Middle East.
Yara arrived at the ACCTS Community Center seeking to join any program it offered. She'd heard how it serves as a safe haven for refugees like her. The center seeks to provide hope and practical help to the displaced, meeting their physical, emotional, social and spiritual needs through outreaches such as vocational training and children's programs, all in a stable, secure environment.
Staff and volunteers at the community center address not only the tangible challenges refugees face but the deeper unseen scars inflicted by trauma and loss. Many of the women served by the center have never interacted with followers of Christ before, and the center's staff seek to demonstrate the love of God and convey the hope found in Him.
During Yara's first visit, a staff member sensed her grief. This woman told Yara how she could place the heavy burden she carried on the Lord and how He is the only One who can help us in our weakness. Though Yara wasn't accustomed to being around Christians or familiar with the message of hope she heard, these words comforted her and put her at ease.
The compassion of the ACCTS staff was a revelation for Yara. In addition to expressing her happiness over finding a place where she could safely express herself and find release from her daily burden of stress, she explains that she discovered that Christians aren't who she thought they were. "What I experienced at the center is completely the opposite of what I used to hear," she says. "I never expected that Christian people are that kind."
Many women like Yara are wary of spending time with those who believe in Christ. Some are afraid to come to the ACCTS Community Center at first, as they've heard negative things about Christians. But once they experience the love of His followers, their perceptions dramatically change. "The way the staff treat them and shower them with their love as a reflection of their faith changes their concepts of Christianity," explains one staff member from the center. The staff knows that many of those they serve come with hesitations and apprehension. However, it is their love for Christ that compels them to love, equip and help bear the burdens of these women in His name.
Yara's new understanding of Christians gave her a desire to understand what they believe. As she asked questions about staff members' faith, they shared with her the message of Jesus, explaining how His death and resurrection allow us to experience redemption and salvation. While she came seeking any help she could get, Yara is now laying aside her fears and is learning more about a Savior who will meet her in her grief with healing, love and peace.
P
articipate by Praying:
Praise God that many refugees are experiencing the love of Jesus and of His followers for the first time at the ACCTS Community Center.
Pray for wisdom for the ACCTS staff in meeting the needs of refugees who've suffered deep loss.
Ask that many who come to the ACCTS Community Center will find everlasting hope in Christ as they interact with His followers.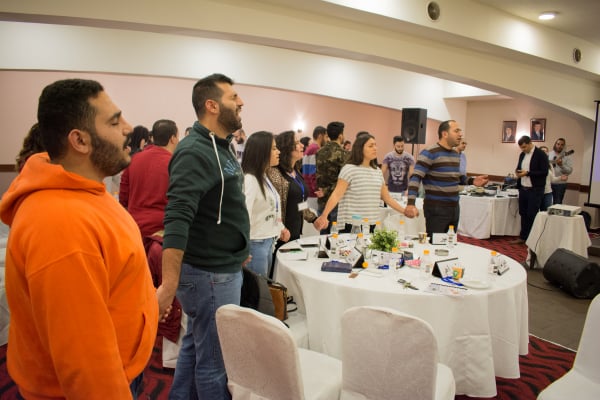 Help meet the physical, psychological and spiritual needs of refugees and other marginalized people in the Middle East.