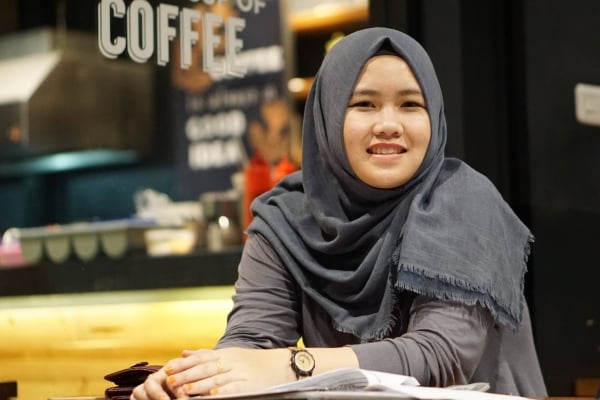 Seeking to Meet Refugees' Deepest Need
Least-reached refugees who resettle in the United States don't become reached with the gospel just because they live in a country where followers of Christ can freely share His good news. Many remain without access to a church that proclaims the gospel in their language and worships in a way that's relevant in their culture. That's why Christar workers like Gretchen* are committed to serving them not only by meeting practical needs but by seeking to see their deepest need—the need for Christ—fulfilled.
Gretchen partners with For the Nations Refugee Outreach, a nonprofit serving refugees in the Dallas area. This holistic ministry offers English lessons for adults, problem-solving, job placement assistance, access to legal help, a preschool and an after-school homework club during the school year, as well as additional outreaches to children in the summer. Below, Gretchen shares how serving as an English teacher through this organization has given her opportunities to share the truth of the gospel and the hope of her Savior.
Working in the U.S. among refugees at For the Nations affords me and two other Christar workers the opportunity to teach and live out the love of Jesus among many, many Muslims, knowing that they have a clear gospel witness almost daily. We're blessed with these open doors to share as refugees come to us seeking assistance with some of the many challenges they face in acclimating to life in an unfamiliar culture.
It's certainly a treat to see most of my students make steady progress in their English usage, and have fun doing it. We teach practical language skills for going to the doctor, dealing with problems with their apartment or celebrating special occasions, and share some laughs as we remind them of the difference between "message" and "massage."
This year I also taught a seminar about healthy eating and exercise. Students were shocked to learn how much sugar is in cola and orange juice. We also talked about ways to find a time and place for exercise.
"But, even if all my students spoke stellar English, had excellent health and got high-paying jobs, the deepest needs of many of them would still be unmet."
But, even if all my students spoke stellar English, had excellent health and got high-paying jobs, the deepest needs of many of them would still be unmet because about 60 percent are least-reached. They follow religions like Islam, Buddhism and Hinduism and don't have access to a church that shares the gospel in their language and in a way that's relevant to them. They've yet to understand that God created them, loves them and invites them into relationship with Him, that He's not a foreign god who requires them to become "American" or Western to follow Him. That's why all eight English classes and the GED class meet together each day for a 20-minute Bible lesson. Over a three-year period, students hear chronological stories that take them through the Old and New Testaments and then through basic theology.
While some students don't appreciate this part of their morning studies, many listen attentively. It always thrills me to see men with prayer beads and women in hijabs paying close attention, some with joyful smiles at the end as they repeat with the lead teacher, "Learning English is good, but learning about Jesus is much, much better." There is also a weekly Bible study, and I am thrilled that two of my Muslim former students attend regularly.
I long to see the women in my classes learn how God's Word addresses the struggles they have, because God's Word has been and continues to be so essential to my daily life. For this reason my co-teacher and I invite the ladies into our homes and do some lessons particularly geared toward women. One month I hosted them and we read a book written for refugee children: Me and My Fear, by Francesca Sanna. All of us could acknowledge things we were fearful of or worried about. As different as we are, we share some of the same worries, such as concerns about our children making good choices. We then could share God's prescription for fear in all of their languages and in a children's English version of Philippians 4:6 (ICB), "Do not worry about anything. But pray and ask God for everything you need. And when you pray, always give thanks." Students were thrilled to take home this reassuring verse!
Opportunities to pray with students abound. I can go before the Lord with my elderly student who misses her family in Iraq and assure her, "God brought you here for a reason." I can connect a Middle Eastern student with legal help and pray with her as she and her husband have hit a potential obstacle.
My fellow teachers and I covet your prayers as we have the privilege of teaching many refugees who become dear friends. Please pray that God would increase our skill and effectiveness as teachers, and that He would open the eyes of our students to recognize and believe the truth they hear each day.
Participate by Praying:
Ask God to give skill to Christar workers serving among refugees as teachers, as well as grant them wisdom in conveying the gospel.
Pray that the Lord will open students' eyes as they hear truth and interact with followers of Christ.