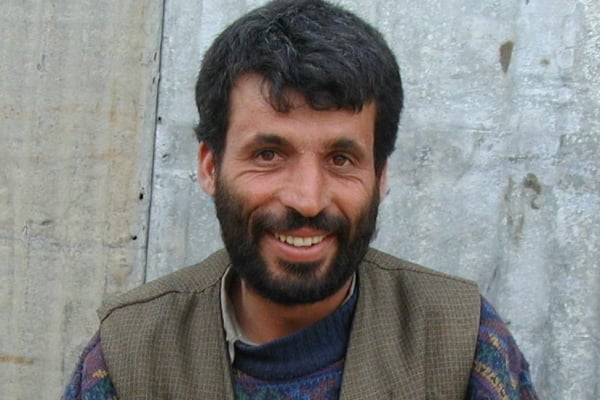 Primed by the Body of Christ
"The only people who have been nice to us are the Christians."
For Evan*, a Christar worker in the United States, it began with a seemingly random meeting in a coffee shop. A woman approached him and introduced herself while he was studying the Bible with an Iranian friend. Elena had heard the two men speaking in Farsi and shared that she had been born in Tajikistan, where Farsi is commonly spoken, and that she was a follower of Christ.
Though Elena took Evan's contact information with the hope of sharing her story with him, the two were never able to connect; and Evan and his wife, Irene, carried on with their ministry among immigrants and refugees. But, three years later, she messaged Evan with a request: Would he and Irene explain the gospel to an Afghan family?
Elena told them about Sayed and Zari, explaining that this couple and their children had recently arrived in the U.S. and were interested in learning about Jesus. American Christians had befriended them, and several had tried to share the gospel; but they only spoke English and weren't able to clearly communicate the good news. They had asked Elena to help, but since she'd left her homeland at age 7 and had become a Christian after coming to the U.S., she also lacked the language skills needed to clearly explain religious concepts to Sayed and Zari. But she knew people who could.
As Evan and Irene made plans to visit this family, they asked their support team to pray that God would help them minister effectively. They added, "We pray that God has already been drawing them to Himself and that He will use us to help them enter His Kingdom!"
During the visit, Evan and Irene quickly saw that the Lord had already answered the first part of their prayer. They learned that both Sayed and Zari had grown up without a homeland. Their parents had fled from Afghanistan to Iran due to persecution for their beliefs as a minority group; and as a young couple, they moved to another country in the region. But they faced discrimination there as well, including negligence when Zari was in labor, leading to permanent harm to their first child.
The only people there who were nice to them, they recalled, were Christians. After the family was granted asylum in the United States, there too, Sayed and Zari met followers of Jesus who demonstrated God's kindness and compassion.
As Evan and Irene listened to their story and began sharing the gospel, they sensed Zari's resistance. She declared that she did not believe and told Evan and Irene to talk to her husband instead, as he was the one open to the gospel. They did, and they left the couple with a New Testament in their language as well as some Christian literature to read. Then, they prayed.
Later that week, Sayed and Zari contacted Evan and Irene to share the answer to this prayer as well: Not only had Sayed placed his faith in Christ, but God had replaced Zari's adamant rejection of the good news with trust. "We praise the Lord for this miracle!" Evan shared. "God had primed them all along to accept the gospel."
Just as God used the kindness of the Body of Christ in numerous locations to prepare Sayed and Zari to embrace the hope of Christ, He continues to use His people to demonstrate His goodness in the lives of refugees. The local Christians who partner with Evan and Irene in ministry, for example, come alongside newly arrived families to tangibly demonstrate God's compassion and care. Even through these American believers don't speak Farsi, they're able to serve refugees in meaningful ways, from helping them find an apartment or get medical care to assisting them with resumes or learning English. "It all is like a puzzle to help a person come to faith in Christ," Evan explains.
Though American Christians are often hesitant to reach out to refugees, those who are willing to step out of their comfort zones typically see that they can be part of what God is doing to draw least-reached people to faith in His Son. "They're learning to live their faith out loud with Afghan families," Evan says of the believers who partner with him and his coworkers. He encourages them, "Don't be afraid to live like a Christian and be overt with your faith."
As more Afghans enter the United States, Evan and Irene see overflowing opportunities to reach out to people who have never heard the gospel. "There's so much that could be done, but there's not enough time to do it," Evan shares. "It's overwhelming in a good way." And as he and Irene seek to wisely reach out to the people God brings into their lives, they know that they're just one part of the Body of Christ that He uses to draw refugees to His grace.
Participate by Praying
Pray for wisdom for Evan and Irene as they reach out to immigrants and refugees from several nationalities.
Ask God to raise up more local believers to live their faith out loud among refugees in the United States.
Pray that Sayed and Zari will grow in their faith and that God will use them to draw others into His family.