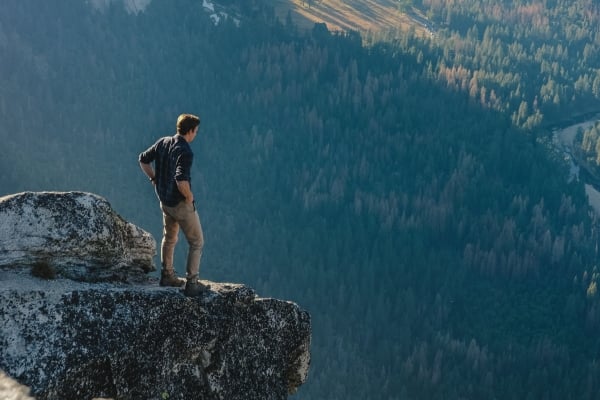 Should I Really Invest My Life in Cross-Cultural Ministry?
Are you trying to decide if cross-cultural ministry is for you? Here are some questions to get you started …
Do you know God's will for your life?
Ask God to give you a clear vision of who He designed you to be as His image-bearer. Read what He says in His Word. Practice reflecting His grace and glory in whatever location or situation you find yourself. Ask Him to show you whether living as His representative in a culture that has never seen the light of Christ's transforming power is part of His plan for you. And if it is …
Do people who love God and know you well affirm you in this pursuit?
Don't underestimate the power of godly people in your life. God can use them to help you sort out the many facets and considerations of pursuing cross-cultural ministry. Big decisions can feel daunting, but you shouldn't try to make this one in a vacuum. And you don't need to.
Are you willing?
This may seem like an assumption, since you are here, reading this. But, if you have prayed and sought the advice of godly people who know you well, and you are willing to go, it's time to start asking questions to learn more about what you are pursuing and get a clearer idea of what cross-cultural ministry would require.
Can you imagine not doing it?
For each of us, this answer could come in different ways. Some people have had a specific burden for a certain country or people group since childhood. For others, it's a more recent curiosity and calling, as they realize how God has uniquely prepared them to connect with others who don't know Christ through their specific skills and gifting.
There is no special formula for how to know if you ought to invest your life in cross-cultural ministry. But, as you pursue your part in His great commission, you can trust that God is wisely, perfectly and sovereignly guiding you for His name's sake.
"Now may the God of peace who brought again from the dead our Lord Jesus, the great shepherd of the sheep, by the blood of the eternal covenant, equip you with everything good that you may do his will, working in us that which is pleasing in his sight, through Jesus Christ, to whom be glory forever and ever. Amen." Hebrews 13:20-21 (ESV)