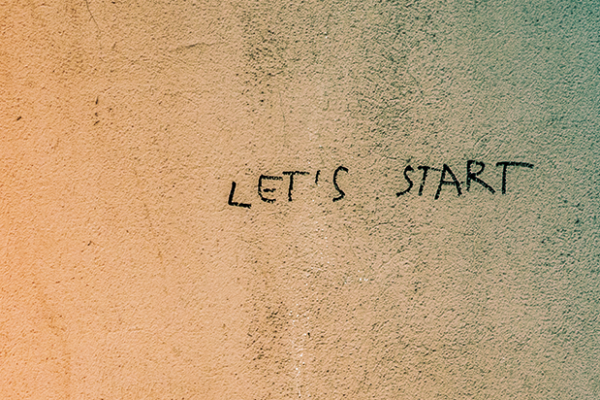 Training for the Long Haul
You cannot run a marathon well if you have not trained. No serious runner gets to the level of a marathon without easing into it. Day one of training is something like two miles. That's two out of 26.2 miles.
How are you training for cross-cultural missions? Here are some areas to focus on as you get started, and they all begin with relationships.
1. God
How's your prayer life? Are you eager to spend time in His Word? Do you set a regular time to meet with Him? Is that time growing in terms of quantity and quality? Many workers wish they had learned the value of prioritizing prayer earlier.
2. Your Community
Do the people around you know about your passion for the gospel? Do your church body and leadership know your desire to serve the least-reached? Will they be surprised when you contact them out of the blue asking for their support?
3. The Least-Reached
Are you doing missions here and now? An airplane ride won't give you experience any more than a new pair of running shoes will prepare you for the physical toll of long-distance running. Find a mentor who will run with you as you actively share the good news in daily life, friendships and service.
I love that you are prayerfully considering cross-cultural ministry. I am so encouraged by your desire to serve God, to speak up for the weak and hurting and to love your neighbors well. My prayer for you is that God will push you toward excellence—to seek His face and love those around you as you follow Jesus' call on your life. Train well now and know I'll be cheering for you on race day!

Laura lives in Lancaster, Pennsylvania, where she freelances in various capacities, leads worship at her church and hangs with her adorably photogenic dog named Kimchi. She's well acquainted with the chaos of trying to determine what to do in life.
Laura went to Bible college, where she explored cross-cultural ministry through classes, conferences and lots of practical application. After college she went to grad school, taught, went to South Korea for a year, worked for Christar, then spent a good chunk of the last decade working with international students in high school and college in the U.S.
She would love to journey with you as you consider missions—because she's been there. Because reaching the nations is going to look different than it did in centuries past. And she wants you to be a part of it.