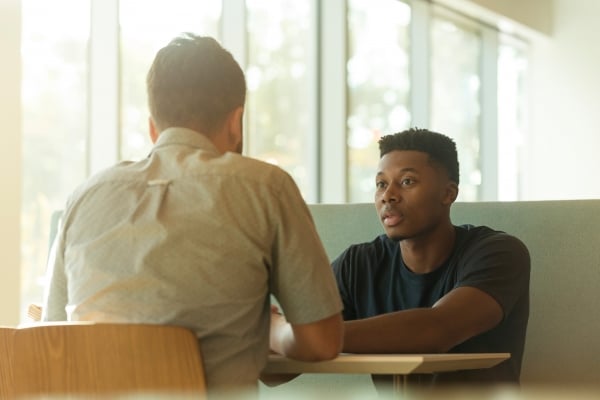 Four Truths About Raising Support
What's the most terrifying aspect of considering cross-cultural ministry? Again and again, we discover prospective cross-cultural workers are afraid of the obligation to raise their own financial support. We get it. It's awkward to ask people for money. It's hard to imagine living life dependent on the gifts and generosity of others. Our western culture glorifies independence and financial freedom, and dreading depending on others for money seems to be embedded in our DNA.
However, asking others to partner with us and support cross-cultural ministry is an opportunity, not an obligation. God will provide the support teams we need to do the work He is asking us to do.
"For the Scripture says, 'you shall not muzzle an ox when it treads out the grain,' and, 'the laborer deserves his wages.'" (1 Timothy 5:18, ESV)
God is able.
It can feel daunting to engage enough individuals and churches to provide the necessary funds, and especially nerve-wracking if you imagine finding supporters all alone. But, since we have a God who is "able to do far more abundantly than all that we ask or think according to the power at work within us" (Ephesians 3:20, ESV), we can celebrate, knowing that the intimidating task of raising funds is achievable because we rely on God's provision.
"Now to him who is able to do far more abundantly than all that we ask or think, according to the power at work within us, to him be glory in the church and in Christ Jesus throughout all generations, forever and ever. Amen." Ephesians 3:20-21, ESV
Support raising is ministry.
As a follower of Christ, you are a member of His global body, the Church. Every cross-cultural worker is sent out and supported by churches. The role of the supporter is vital to bringing the good news to those still without access to the gospel. Both the one who sends and the one who goes are necessary.
Support raising is the process of connecting the body of Christ with a need that may be outside their field of vision. As you invite the body to supply what is lacking in your ministry, you give them the opportunity to participate in the work God is doing. With that in mind, it can help to think of support raising as "pre-field ministry." It is connecting people who can provide with a need and inviting them to be a part of a larger vision. This process is humbling as we work to connect with supporters and experience how God provides in ways that seem impossibly bigger than us.
"Raising support is a frightening and arduous task that proves with unmistakable clarity the necessity of trusting God." – Christar worker preparing to serve in the Far East
The right people will say yes.
We should not be embarrassed to ask fellow believers to support our financial needs as we prepare for ministry. If God is calling us to serve Him, He has also prepared a team of those who have been called to support us. Because we can be confident that it is beneficial to the supporters as well, trust that people will give. People are called to help us, just as we are called to work cross-culturally. God is not surprised by who says yes!
"The money won't always come from the people you would expect; it will, however, come from some unexpected places, and that will be an added blessing." – worker who served in South Asia
God is for you.
Do we trust that God is for us and loves us? Do we believe that He will not only provide for our needs, but will also use the support-raising process to teach and grow us? Although we know intellectually that God "will supply every need of yours according to his riches in glory in Christ Jesus" (Philippians 4:19, ESV), when it is our time to free fall into that provision, we can struggle to believe He will actually come through.
Support-raising requires effort, patience and hard work. Our trust in God will expand as we move through this process while waiting on God to reveal our team of supporters. This experience will stretch our capacity to believe God is for us. He is for us. He is good. And, He will provide for our needs.
"My success has come when I trust Him enough to make an effort and be bold. It is then that I see His faithfulness running down the road to meet me, provision in hand." – Christar worker preparing to serve in the Far East
The process of raising support to get onto the field may be one of the hardest things we'll face as cross-cultural workers. If we walk into the process with an anticipation of how much God desires to demonstrate His love and provision through the process, we will inevitably step into a new level of trust that will make us more courageous and better prepared for the field once we arrive. The pre-field ministry of support-raising is about far more than asking for money. It is connecting with people and God in a powerful way to experience our Heavenly Father's provision.
Participate by Praying:
Ask God to give you unshakable confidence in His faithfulness to provide all you need to do what He calls you to do.
Pray for workers raising support, asking God to encourage them and lead them to churches and individuals to partner with them in ministry.