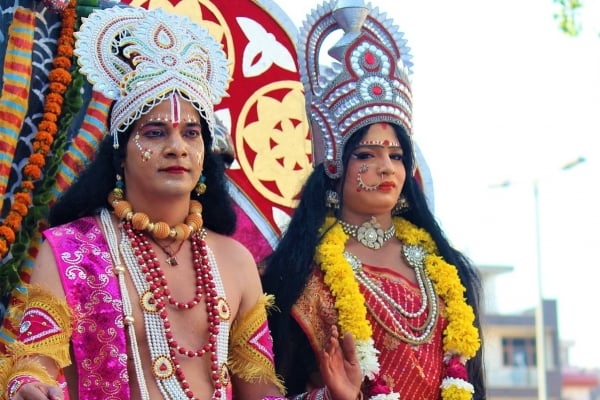 Nine Nights, 10 Days, 10 Ways to Pray
Navratri (meaning "nine nights" in Sanskrit) is a Hindu festival that celebrates the triumph of good over evil. It's dedicated to the worship of Shakti, the "mother goddess" or female divine power, and each day focuses on a different form of this goddess.
Navratri is actually three festivals in one: Navratri, Durga Puja (which is observed during the last several days) and Dusshera (the 10th and last day). Many observe fasts, perform rituals in their homes and celebrate with specials dances. While these festivals are celebrated in different ways in different regions, for many they are the most important time of worship in the entire year.
This time of spiritual focus can provide unique opportunities for cross-cultural workers and local believers to share the gospel. Here's how you can pray for Hindus, Hindu-background believers and workers seeking to share the powerful love and knowledge of faith in Christ among Hindus—during Navratri and beyond!
Day 1: Many Hindus dedicate part of their homes to Shakti and ask her to come and dwell there during the festival. Many also sow seeds on this day, the sprouts from which will be used as offerings. In addition, Shailputri, the goddess of nature (also known as the daughter of the Himalayas), is worshiped.
Pray that the liberating peace of Christ will dwell in hearts and minds.
Ask God to raise up more workers to begin planting seeds of the gospel among Hindus.
Day 2: Today, Hindus worship Brahmacharini, the goddess of purity and austerity. It's believed that this goddess, who's said to personify love and loyalty, helps those who are devoted to her by granting them knowledge and wisdom.
Pray many Hindus will discover the wisdom found in God's Word.
Ask God to guide workers seeking to share the love of Christ in culturally-relevant ways in Hindu communities.
Day 3: Chandraganta, a goddess symbolizing bravery and beauty, is worshiped today. It's believed that the sound of the "moon-bell" on her forehead can drive away spirits from those devoted to her.
Pray for courage for Hindus considering Christ, asking that they'll take a step of faith.
Pray for strength for Hindu-background believers whose families oppose their faith.
Day 4: Today is focused on the worship of Kushmanda, who's believed to have created the universe with her laugh. It's said that she's radiant and can give her devotees wealth, wisdom and blessings.
Pray that more Hindus will come to know the joy of following Jesus.
Pray that Hindu-background believers will value wisdom over wealth and earthly blessings.
Day 5: Skandmata, the mother of the chief warrior of the gods' army, is worshiped today. In some parts of South Asia, this day also marks the beginning of Durga Puja, when idols of the goddess are worshiped in the streets.
Pray that Hindus will find the truth that liberates and a devotion that empowers them with peace and joy.
Lift up Hindu-background believers facing pressure to participate in rituals that are contrary to their faith in Christ.
Day 6: Hindus worship Katyani today. This goddess is said to be able to destroy demons, and some believe that she can grant freedom from fear or destroy the sins of her devotees. In some areas, today marks the beginning of Durga Puja, a more intense time of observances and celebrations.
Pray that many Hindus will find freedom from fear.
Lift up workers seeking to use the spiritual focus of the days to come as a bridge to share the hope of Christ.
Day 7: Kalratri is worshiped today. This goddess is thought to be fierce and to give her devotees fearlessness and freedom from trouble. In some areas, Saraswati, the goddess of wisdom and knowledge, is also worshiped during the final days of Navratri.
Pray that the way that Hindu-background believers handle trials will be a testimony to others in their communities.
Ask God to remove obstacles to the gospel in Hindu communities.
Day 8: Today is devoted to Mahagauri, a goddess known for her beauty and that represents calmness, intelligence and wisdom. For many, today also marks the end of fasting.
Pray for calmness and wisdom for Hindu-background believers as they share their faith with family and friends.
Pray that Hindus will be satisfied in their yearning for God.
Day 9: Today, Hindus worship Siddhidatri, a goddess who's believed to be able to bestow supernatural powers. In addition, in some areas, young girls are worshiped as forms of the mother goddess.
Ask God to empower workers serving in Hindu communities.
Lift up children in Hindu communities, praying that they will hear the good news of Christ in their lifetimes.
Day 10: Today, known as Dusshera, is the final day of festivities. The idols erected during Durga Puja are taken to a river and immersed in the water, and the day is a time to celebrate the victory of good over evil.
Pray that the spiritual focus of the past 10 days will open doorways for many Hindus to encounter the truth that can liberate them from fear.
Pray that more Hindus will understand Jesus' ultimate victory over evil and know His powerful peace.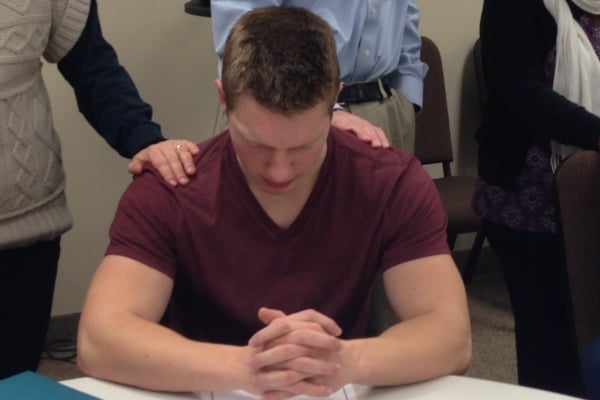 Christar's New Personnel Orientation (NPO) provides those pursuing service with a foundation for pre-field ministry where few know Christ.