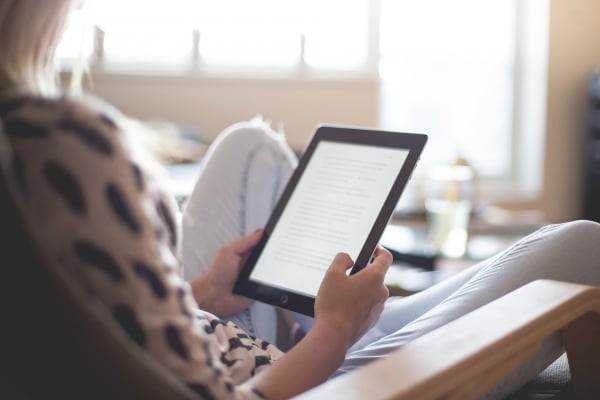 Flourishing Within These Walls: Five Ways Isolation is an Opportunity
This could be the strangest month many of us have ever lived. We've been shoved into self-isolation, stripped of normalcy and asked to wait indefinitely for a virus to run its course. As our lives have been upended, we've been forced to recalibrate how we approach friendship, church, family, celebration, work and school. We've grieved loss and grappled with real fear.
But, this unique time can also be a season of learning and growth. Both the experience of isolation without a clear-cut ending point and the extra free time this experience affords give us opportunities to gain understanding of how God is working around the world and to equip ourselves to more effectively be involved in ministry to the least-reached.
We see that God is at work even while the world stays home.
God is working through this time of social distancing to bring glory to His name and give hope to the broken-hearted. As we see Him provide opportunities for our workers around the globe to share the good news of Christ in new and creative ways in the midst of coronavirus restrictions, we're reminded that our Lord is not bound by human restraints and can use what we see as setbacks as open doors for ministry. This gives us hope! Witnessing an unparalleled season of "But God" moments prompts us to realign how we think about challenges.
We gain insight into the challenges facing cross-cultural workers.
What the vast majority of us are feeling now is a form of culture shock. Being physically separated from our circles of support and losing a sense of normalcy is akin to the adjustment of moving to a new land. While you may not have moved physically from your home in weeks, you have been transplanted into an entirely different normal with new rules, routines and expectations.
While these feeling of grief and displacement are undeniably uncomfortable, they can help us better understand what cross-cultural workers willingly face for the sake of the gospel. We praise God that what we are experiencing can help us better support and more specifically pray for those who serve Him in least-reached communities.
We can grow in our understanding of least-reached people.
The extra free time that many of us have during this season of isolation presents us with an opportunity to learn more about least-reached people. By growing in understanding of their beliefs, practices and needs, we can be better equipped to pray for them and those who serve among them, as well as to reach out in our neighborhoods—whether through virtual means now or in person in the future.
The resources section of our new website offers a wealth of free tools, including those designed to help you learn and pray, as well as to prepare you to serve and share. And, if you're considering short- or long-term service, right now is an excellent time to explore opportunities for cross-cultural ministry and develop habits that will serve you well on the field.
We can cultivate gratitude, empathy and urgency.
One of the silver livings of sheltering in place is that many of us are feeling an increased sense of gratitude, both for everyday blessings like internet and sunshine and for God's eternal gifts. By intentionally focusing on things for which we're thankful, we can strengthen our sense of gratitude in ways that will stay with us for the long haul.
As we cultivate gratitude, we can also gain empathy for those who don't have the hope we have in Christ. And, as our hearts soften to those who don't know everlasting peace, we increase within us a sense of urgency to play a part in bringing that hope and peace to them.
We can develop patterns of prayer.
It can be difficult to develop habits of prayer for cross-cultural workers and the people and communities they serve. But, at present, many of us have the advantage of extra wiggle room in our schedules, which means more space to start or strengthen a daily prayer practice.
If you're not already a daily prayer partner for a worker you know, consider committing to serve as one. And, think about making prayer for the least-reached around the world an everyday habit as well. By signing up to receive our monthly Call to Prayer calendar, you can set yourself up for success in sticking with a pattern of prayer once sheltering in place is a thing of the past.
We praise God for working—both in us and through us—in the midst of COVID-19! He is the same whether our world feels right-side up or upside-down, and His heart for all peoples to know and worship Him is unaltered by crisis and isolation. May He continue to provide opportunities to serve Him and give us the grace to grow, learning lessons that will stick with us for life.