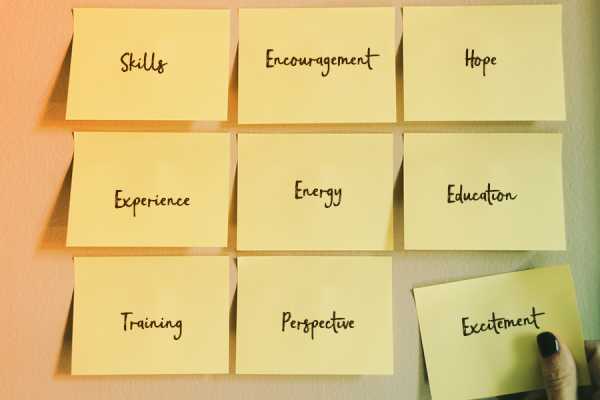 All the Things You Have to Offer the Mission Field
Let's just go ahead and assume we won't really know what it's going to be like on the field until we're there. Perhaps you are already riddled with doubt.
It's normal not to feel quite ready to take the leap across the ocean when the time actually comes. You might wonder, "Isn't there more I should learn? Aren't there more people to network with? Shouldn't I get another degree, take another class, accumulate some more experience, spend one more Christmas with my family?" Yeah … there's always one more thing you could do.
You are useful to God. You are playing a role that He wrote for you. If you are sensing a call to go, follow it and see where He is taking you. You already have so much to offer!
Your spiritual gifts and your talents are not a coincidence.
Maybe you love administrative things, files, planners and paper clips. Perhaps you can come up with the most random ideas without even trying and go on spontaneous escapades without a moment's hesitation. Or you may be able to create and make things beautiful with your hands or words. God uses all things in all ways.
That's why we work in teams: Because having people to lean on when you're not enough is more than just a good idea. It's the way God designed it. It's the body of Christ on display as diverse gifts work together for His glory.
The timing of your story is not an accident.
Don't fall into the trap of overconfidence either. You will not be able to single-handedly save the world. Jesus did that—and is still doing that. And you can be a part of His ongoing work. You're not enough, but God is!
Your passion for a certain people group, a specific language or a precise city is not a mistake, nor is it the end-all.
Perhaps, if you're being very honest with yourself, you're convinced that God is holding you back unnecessarily. Your heart is overseas already, and you want to join it on the field now! If you are waiting, don't grow weary. Steward this time and continue to grow.
Trust that your training is still in process.
There will always be a list of excuses to wait, and plenty of real reasons why you don't deserve to be the one who goes. But through God's empowering grace, you are remarkably able to carry out His plan for you. Take the next step.



Laura lives in Lancaster, Pennsylvania, where she freelances in various capacities, leads worship at her church and hangs with her adorably photogenic dog named Kimchi. She's well acquainted with the chaos of trying to determine what to do in life.
Laura went to Bible college, where she explored cross-cultural ministry through classes, conferences and lots of practical application. After college she went to grad school, taught, went to South Korea for a year, worked for Christar, then spent a good chunk of the last decade working with international students in high school and college in the U.S.
She would love to journey with you as you consider missions—because she's been there. Because reaching the nations is going to look different than it did in centuries past. And she wants you to be a part of it.