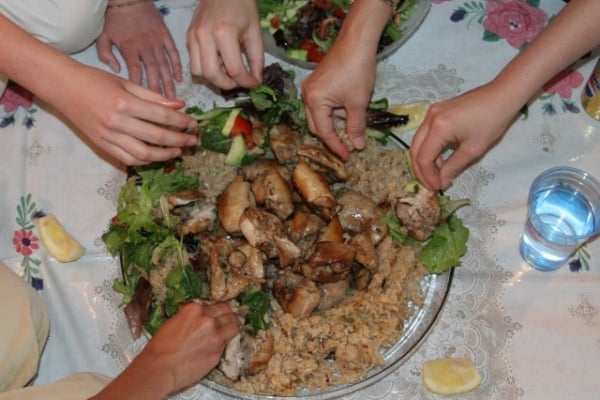 What is the Life of a Cross-Cultural Worker Really Like?
As you might imagine, the day-to-day life of a cross-cultural worker has a lot to do with where that worker serves and in what capacity. Yes, there are thrills. There are goose bump-inducing moments when circumstances come together and profoundly point to God's orchestration and grace. There are sighs of relief when language learning finally starts to click and when relationships burrow deeper at last and when their adopted home feels a little less foreign and slightly more "normal." But the day-to-day life of cross-cultural worker is often very … mundane.
Leaning Into Grace
Cross-cultural workers are ordinary people sacrificially serving an extraordinary God. What sets them apart (beyond time zones and languages) is their willingness and call to leave their country and/or culture and start again, being transplanted into a different home for the sake of the gospel. The grace at the heart of the message they live and share inspires them to go, and sustains them while they adjust.
This adjustment might include buying groceries in an open-air market. It might look like traveling across town in a rickshaw, crowded bus or train. It could include going to school and studying in a different language, doubting their intelligence as they function with the working vocabulary of a toddler. It could mean shepherding their children through seemingly endless change that doesn't always make sense to them. And, for every worker, it involves constantly learning new things: routines, foods, relationships, words, routes and everything in between. The life of the cross-cultural worker is one of continuous learning and leaning into grace as they do.
Trusting God for Results
Cross-cultural workers choose a life that engages sorrow. They walk by faith, living in community with those who desperately need to know true transformation and loving these least-reached friends before they know Jesus. Their hearts are continually broken for people who don't know how empty life is without their Creator. They pray and plead for the impossible, always asking that hearts will turn to Christ.
Cross-cultural workers are—like the rest of us—very much human. Homesickness and influenza and bad moods are part of their lives. Weeks, months, even years might go by without much evidence of their hard work, sweat and prayers. But, they trust God to accomplish what only He can as they seek to serve Him faithfully.
Dying to Self
Cross-cultural life often means missing birthdays and weddings. It involves surrendering hopes and dreams on God's altar, and taking up new ones that He gives. It is pursuing a kingdom and a calling that some people won't understand.
Cross-cultural workers rely on God and trust Him in good days and bad days. They lean on their team members, encouraging and supporting each other as they represent the body of Christ in places where the Church is yet unknown. They are not superhuman, but they serve a supernatural God.
Being a cross-cultural worker means living in the presence of the miraculous, veiled behind the mundane. And it requires learning the language of grace and dependence, believing that even in the dust of daily life, God is at work, redeeming for Himself a people for His own possession.