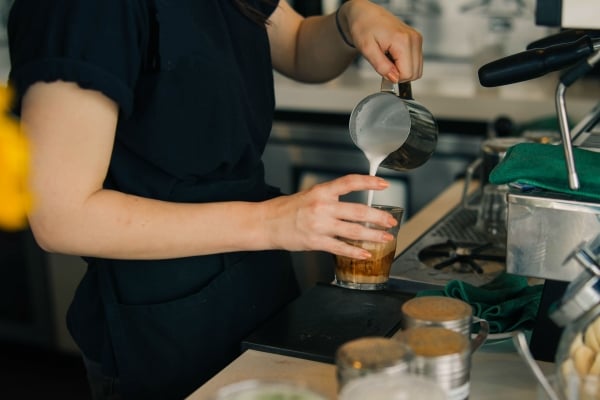 What if God is Keeping You Off the Field?
Has something come between you and your plan to serve God overseas? Do doors slam left and right as soon as you approach opportunities to leave the country? Does it seem like there must be an undeniable force set against your plan to be on the field? What if—as absurd as it may sound—God has closed the door on your plan to serve Him across cultures?
If you assumed you'd be in ministry among the least-reached and aren't—if you've gone to college for it, taken courses to prepare for it, already told your church, friends and family to expect it—you may feel unimaginably disheartened to have aimed for cross-cultural adventure only to end up pulling espresso shots at a café instead. What do you do if this is you and how do you avoid growing bitter as you long to serve God overseas?
Fear that you misunderstood God's calling can be embarrassing, confusing and even life-altering. It's natural to feel disillusioned when we expect something from God that doesn't end up as anticipated. It has been enough to push some away from Him completely. But, it can also give you a new understanding of His goodness and strengthen your trust in Him.
A Wildly Kind God
None of us, as God's beloved, are privy to His inner thoughts, even though we can trust Him completely. We, as God's children, have the privilege of watching the mystery of His ways unfold before us. We get to live His adventure. And, sometimes, because He is wildly kind, He gives us precisely the opposite of our expectations because He knows what's best for us. And sometimes, because He is wildly kind, He tells us we can't go where we want to go. At least not now, at least not there. He tells us is to stay put. Stay here. Stay present. Serve where we are.
This doesn't make Him wicked or unfair. It makes Him good.
Your life may wind up being nothing like your expectations. Maybe you envisioned yourself in the Far East and you'll stay in Nevada. Maybe you'll never use your passport.
This doesn't make God wicked or unfair. It makes Him good.
We're not always sure of what we want, whereas God is always absolutely sure of what we need. Always. We cannot jump to conclusions and complain that God won't use us in unlikely (and unglamorous) places to bring Him honor and help to reach those who don't yet know Him. We can, instead, anticipate that He will use us in unexpected ways. Like in a local café in the zip code where we grew up.
Trusting Him in the Longing
If disappointment is a familiar narrative and you long for a different story, ask God to help you view your life from His vantage point. Actively fight against the human tendency to grow bitter if expectations don't pan out, and work to cultivate trust in the Lord's goodness and sovereignty. Remind yourself of these truths:
God has called you here, now, for a purpose.

Your world may need to localize and shrink so you can access the opportunities He has for you.

God is able to do more than you ask or think.

Let Him do what He has proven to do so well.

Comparison is a nasty thing.

Social media doesn't help. If it's healthier for you to take some time off from your social platforms so you don't covet the cross-cultural successes of others, do that. Practice thankfulness.
More and more, globalization is bringing the nations to your neighborhood. See this for the blessing and exciting opportunity it is and look for where you can serve now!

God is good.

Don't let yourself grow weary in doing good, even if you're nowhere near where you imagined you would be.
If your life ends up completely different than you expected, that doesn't mean you have failed God, nor that He has failed you. He is not surprised by where you are. If you are moving through your life seeking His face, working to grow closer to Him and to love people well, you are serving Him. You don't know what is around the corner or coming up in 10 years. We are not promised tomorrow. We are not promised we'll be able to minister in the places we envisioned. But, we are promised that He will never leave us or forsake us, and that He will complete the good work He began in us.
This doesn't make God wicked or unfair. It makes Him good.