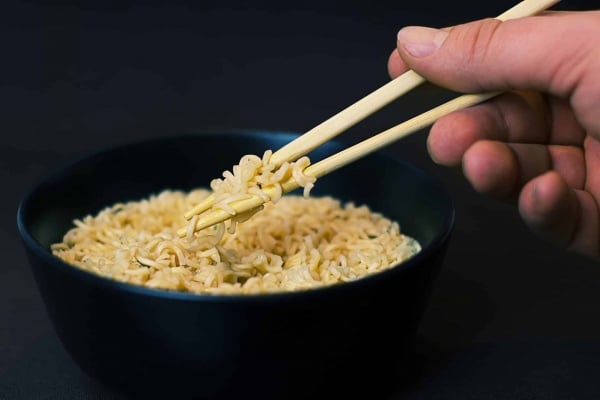 An Unexpected Audience: The Opportunity of Story
For some time, Reese,* a Christar worker in the Far East, had known the owner of the restaurant across the street where he and his family often ate. However, Reese had never talked to the owner about spiritual matters in depth—he was a devout Muslim and Reese and his wife assumed he wouldn't be interested in hearing about the God of the Bible. But, before Reese and his family left the country on home assignment, Reese determined that he would try to share a story from God's word with his friend at the restaurant.
Reese skipped his midday meal so he could visit the establishment between lunch and the dinner rush, in hopes that the owner would be free to talk. With a growling stomach, he stepped into the nearly-empty dining room. A sole employee, Wei, looked up from his own lunch to take Reese's order. "Is your boss in?" asked Reese.
"Yes, but he's resting right now," the waiter replied.
Disappointed, Reese ordered his usual spicy noodles and struck up a conversation with Wei, quickly learning he was the owner's nephew. Wei was intrigued to talk to an American and assumed that Reese was a Christian since he was from the United States. The conversation quickly turned to the topic of faith.
Reese suggested, "I know a story about a prophet that you know about too: Ibrahim. Why don't I tell it to you and we can talk about it?" Wei eagerly agreed and Reese began to share how Ibrahim (Abraham) was asked to sacrifice his one and only son, whom he dearly loved. He spoke of how Ibrahim, his son and two servants traveled three days to the foot of the mountain, and how, leaving the servants and their animals behind, father and son trekked up the mountain. He told of Ibrahim's confidence that God would provide the lamb for the sacrifice, and how he built an altar, bound his beloved son and drew his knife.
Just then, Wei's boss called, "Hey, I need your help out here!" Wei got up to assist and the account of Ibrahim was cut short. Reese slurped up the last of his noodles and as he started to leave, Wei popped his head back in the dining room. "The next time you come, can you finish the story?"
God often uses stories from Scripture to open conversations about spiritual matters and give least-reached people an interest in learning more about Him. Reese shares, "We've seen how discussing stories [from the Bible] open up people to talking more about who our Heavenly Father is, as well as serves as a challenge to them to study the Bible for themselves." Join us in praising God for opening unexpected opportunities to share through story and praying that He will draw many people to Himself as Christar workers tell of Him through His Word.
Participate by Praying:
Praise God for giving workers in the Far East opportunities to open conversations about the God of the Bible as they share stories from His Word.
Ask God to give least-reached people an eagerness to learn more about the Bible as they hear stories from Christar workers.
Ask God to continue to open doors for Christar workers to share with people who are open to the gospel.