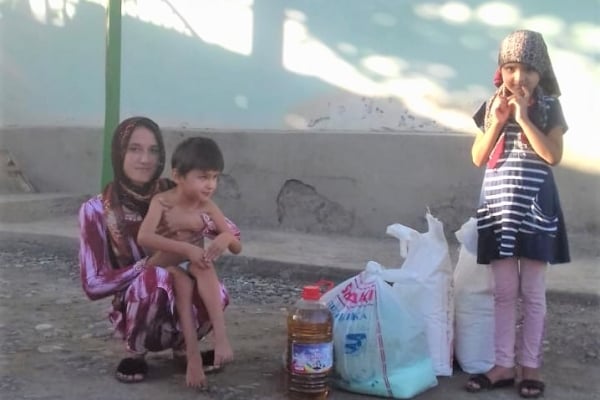 Generosity That Answered Prayer
When Mani* lost his job in Russia and returned to his home in Central Asia, his family of six lost its only source of income. Since the coronavirus has stripped him of his ability to provide for his family, he and his wife have faced tremendous pressure as they seek to feed their four children, one of whom lives with a disability.
Likewise, when Flura's older son found himself unemployed, her family was left without any means of financial support. Flura, a widow, cares for her younger son, who has significant physical challenges—a task made even more challenging without the money to purchase food.
In Central Asian communities where poverty and food shortages were already commonplace, COVID-19 has made basic survival an even greater struggle for millions of families like these. But, thanks to the Persian Outreach Project, families like Mani's and Flura's are experiencing God's provision in their time of great need.
For years, Christar workers have been reaching out to Persians in numerous countries around the world, and the Persian Outreach Project has supported initiatives that seek to introduce these least-reached people to Jesus. Christar worker Frank, the manager of this project, oversees ministries including distribution of SD memory cards loaded with Christian resources and training Iranian believers to share the gospel and serve in the church. When he learned about how Mila, a Central Asian believer who'd come to faith through him and his wife years before, had begun to reach out in her homeland, he invited her to become part of the project.
As the coronavirus swept the globe, God prompted Mila, now living in the United States with her husband and two young children, to raise funds to help churches in her home country reach out in their communities. As she's sent the money she's collected to pastors in Central Asia, local fellowships have been able to provide food to struggling families, tangibly demonstrating the love of Christ and seeking to build relationships.
One of these churches is a small fellowship pastored by Karim, a local believer who, as a boy, was sponsored by the refugee ministry in which Frank was involved. As the dozen or so believers in the church saw many in their community hard-pressed to afford food, they took an offering and gave the funds collected to two families. Then, they prayed, asking God to somehow enable them to support many others in need.
Just days later, this fellowship learned it would be receiving funds collected through the Persian Outreach Project—money that would allow them to support 13 families. Members prepared packages of basics like flour, oil, rice and peas, and delivered them in the community, inviting each recipient to the church.
"We all could see that God indeed answered our prayers through [the Persian Outreach Project] and the generous support of many people who contributed," a church member shared. "We are thrilled with thankfulness to God and all of you, and pray that God will bless you abundantly."
Approximately 70 people were blessed by this single outreach, including Faraz and Tara, who'd been struggling to feed their four children as food prices soared. "Receiving a food aid package was truly a big blessing for us," the couple shared. "We can't find words to express our gratitude to you for your help."
Food is an ongoing need in Central Asian communities, and as believers around the world give to the Persian Outreach Project, churches in these communities will be able to provide continued aid to struggling families. By God's grace, the generosity of the Body of Christ will serve as the answer to these churches' prayers.
Participate by Praying:
Ask the Lord to provide abundantly for the Persian Outreach Project. A gift of $50 feeds a family of five to six for a month.
Pray that Central Asian churches will be encouraged and equipped to minister in their communities as they receive funds through this project.
Pray that families that have received food through this project will be drawn to the love of Christ that was demonstrated to them.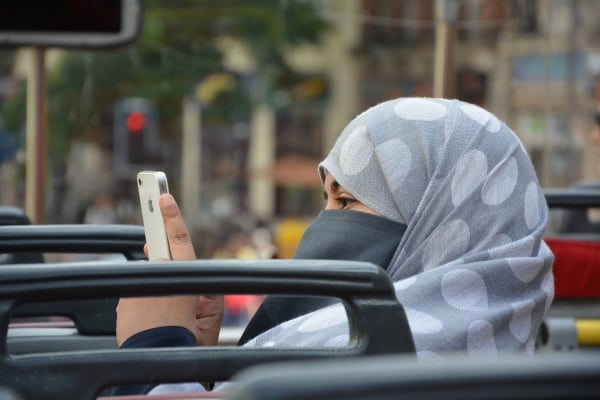 Enable a Persian to hear the gospel or help train Persian believers for ministry.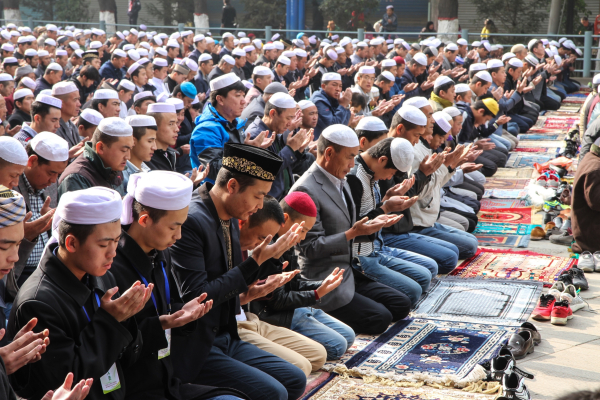 The month of Ramadan is an excellent opportunity for followers of Christ to make a difference in the lives of Muslims!