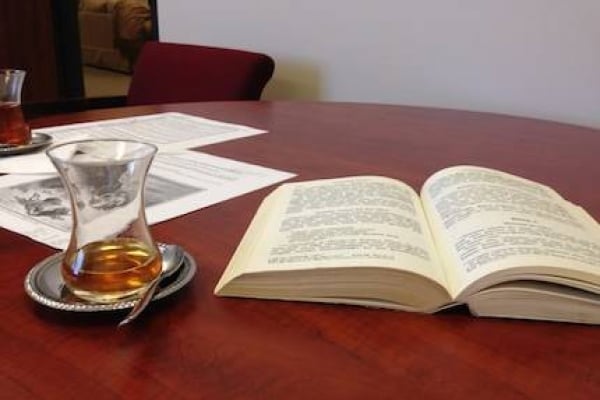 Deep Change: New Discipleship Materials Help Truth Reach the Heart
Ayten* was miserable living with her mother-in-law. The two women were in constant competition for the attention of Ayten's husband and children. Over time the older woman's unkindness and manipulation led to a growing bitterness in Ayten's heart.
Ayten, a young believer, would often share with her friend about the latest offenses suffered at the hand of her husband's mother. At the same time, with the help of this friend, a Christar worker, Ayten was working through and leading a Bible study using Deep Change, a series of discipleship lessons written for and by Middle Eastern Christians.
One week, as she led her Bible study through a Deep Change lesson on forgiveness, Ayten felt compelled to forgive her mother-in-law. Her mother-in-law has not changed. But Ayten is now able to respond to her with patience instead of bitterness.
Culturally relevant, theologically sound
The Deep Change series is a product of the Timothy Project, an ongoing educational endeavor helping to shape the way believers throughout the Middle East understand and apply Biblical truth.
This particular culture is usually group-oriented, learning best through discussion. But religious training in this culture has traditionally been an exception. Normally, a religious authority figure lectures while followers listen in respectful silence. Believers here have found that this method of communicating biblical truth doesn't penetrate people's hearts.
David Long*, a Christar worker with nearly three decades of ministry experience in the Middle East, is training and supervising a team of skilled local writers, pooling their knowledge of their culture, biblical truth and effective teaching methods. Together they create materials that present transformative truth to believers in a format that's culturally appropriate, innovative and theologically sound.
Praise God that the materials produced by the Timothy Project are bringing about a paradigm shift! These lessons prompt groups of believers to respond to open-ended questions and to discuss how to live out Christian truth within their culture. The series is carefully structured to reflect the realities of daily life.
A ripple effect
The Timothy Project isn't only influencing individual believers like Ayten. It's having a ripple effect as these lessons equip local Christians to disciple others. One prominent pastor wrote, "Thank you for all your patient work on these discipleship lessons … Not only are the lessons very useful and practical, but you are developing people within the church as teachers [and] writers, which is a great input to the whole church."
David and his team of writers have embarked on a four-year development project which will include the creation of culturally relevant evangelistic studies, lessons for young adults, women's Bible studies and a study of Genesis.
Christar workers see great potential to reach many more believers using these innovative teaching materials and methods. They have asked for our prayers and financial support as they enter the next stage of this project.
Will you prayerfully consider how God would you use to help the Timothy Project equip a new generation of Middle Eastern believers?
Participate by Praying:
Ask God to supply additional writers to develop the Timothy Project lessons.
Ask God to continue to bring lasting change to Middle Eastern believers through these quality discipleship materials.
Ask God to supply needed funds for the Timothy Project.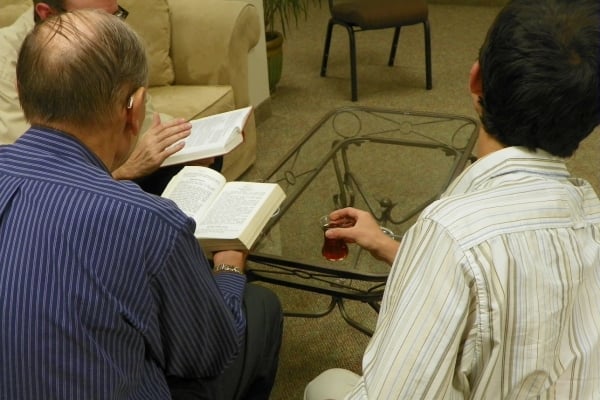 Help Middle Eastern followers of Christ learn how to apply and share biblical truth.