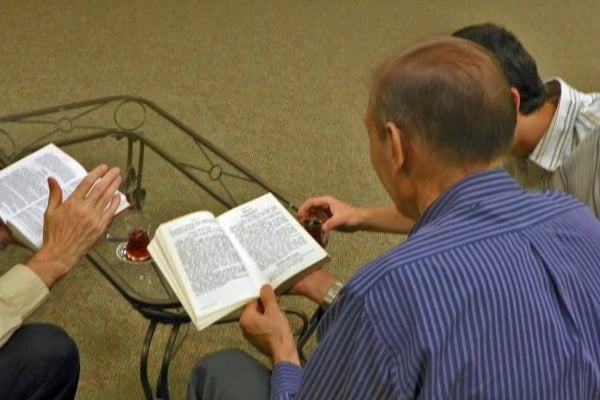 Learning from the Inside Out
"We are looking for deep change."
Hussein* teaches a Bible study at his church in the Middle East. He is also a writer for the Timothy Project, which produces interactive, culturally relevant discipleship materials for Turkish believers throughout the Middle East. A Christar worker sat down with Hussein to talk about the way this discussion-based approach is changing how believers learn and apply God's Word.
Christar: Why do you think the lessons and the method are particularly effective?
Hussein: This method makes people question themselves, ask themselves thought-provoking questions. A person examines himself: "Am I doing this or not? Am I doing something wrong or not?" At first he may come up with all kinds of excuses for himself. Even during the lesson he may invent all kinds of excuses for himself; [but] later, he is uncomfortable. It's like something is gnawing away at him on the inside and deep change starts to happen. Even if [during the lesson] it isn't effective, a day or two later he's thinking about it and he wants to change.
Christar: When you first started to learn this teaching method, you had a lot of doubts. What changed your mind?
Hussein: [This is] the approach to learning we were taught: you show [students] something; [the students] memorize it and do it. [Instead,] this system actually teaches you how to think something through, how to really examine some aspect of your life in your mind. As a teacher I had the idea that a child—or an adult for that matter—only learns what is taught to them. After starting to do the [Timothy Project] lessons, [I saw that] people talked about the lessons and asked questions about the lessons. People were trying to learn more about the topic they were studying, both on the day of the lesson and later. They were changing! And the lessons keep paying off in a person's life over time.
Christar: Are you doing the lessons with the young adults in your church? Are you using the same method?
Hussein: Because my workload is heavy, I have called upon another believer to help me, and he is starting to [write and use lessons using this same approach]. I've seen that the Timothy Project lessons are effective, so I didn't want him to prepare [to teach] the lessons using a different method. I want to instill this method in him so that it would benefit our young adult group. We are looking for deep change. Normally … our approach is to say, "This is the Bible verse. You must obey it." This is a rote learning approach. But in the Timothy Project approach there is the opportunity to improve on this. Why shouldn't we use this method and help them learn? This is an opportunity!
Christar: Has the believer who is helping you been able to use this method? How's it going?
Hussein: Of course it is a challenging process because … we were born into an educational system that excludes this approach and that is what we got used to. So it is very natural that brothers and sisters who start to prepare lessons this way experience problems. But they are gradually getting used to [this approach]. While a person is teaching they are also learning. I went through the same process and I believe that [the man who is helping me] will go through that same process and become a good [lesson] writer.
Read more about how you can help Turkish believers to learn, teach and grow through the Timothy Project.
Participate by Praying:
Ask God to supply additional writers to develop the Timothy Project lessons.
Ask God to continue to bring lasting change to Turkish believers through these quality discipleship materials.
Ask God to supply needed funds for the Timothy Project.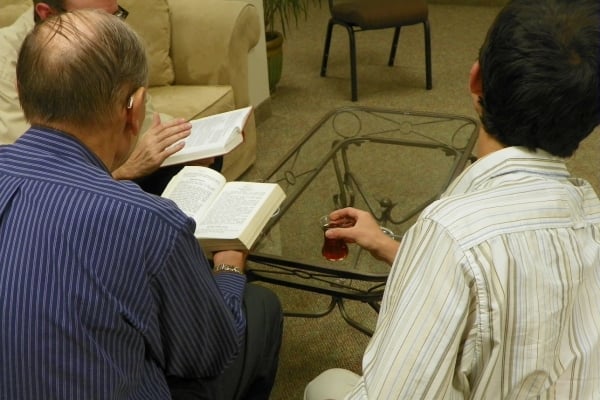 Help Middle Eastern followers of Christ learn how to apply and share biblical truth.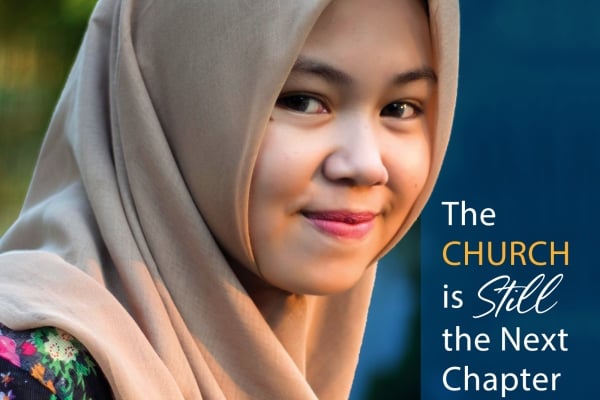 Celebrate what God is doing through the Body of Christ as its members invest in the ministries of Christar and as we adapt to minister effectively.