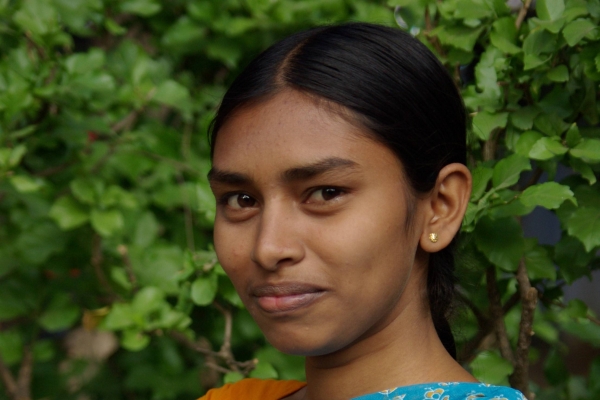 Prepared to Serve in Unploughed Areas
In a region where more than 95 percent of the population is least-reached, Asha* was blessed not only to have heard the gospel, but to know Christ. Inspired by stories of Amy Carmichael and Indian social reformer Pandita Ramabhai, she determined that she would help others come to know the good news for themselves.
Asha is also part of an even smaller minority: South Asian Christians who've been trained for ministry. In 2002, she graduated from the CHL Women's Bible School, a two-year program that prepares believers to serve in their churches, homes and communities. Since then, God has worked through her efforts to create a ripple effect for His glory in communities where very few have been introduced to the message of Christ.
After her graduation, Asha and her husband, Vinay, immersed themselves in learning the language of a tribal people group so that they could clearly share the gospel among them. Over the course of five years, God worked through them to lead 80 people to faith in Him and to start a church. They trained four men to assist them in ministry, and eventually one of these men became pastor of this fellowship.
With the church in the hands of local believers, Asha and her husband began ministry in a new village. Vinay now leads a team of 12 pastors who also serve in remote tribal areas where few have heard the gospel. Asha, inspired by the training she received at the CHL Women's Bible School, started teaching the Bible to believing women in the village.
At these ladies' request, Asha began a training program in evangelism, discipleship, adult literacy and teaching children. Over the past four years, over 50 women have been prepared for ministry through this initiative.
In addition to putting her ministry training to use, Asha has used the sewing skills she gained at the CHL School to supplement the small income she and her husband receive from the congregation in which they minister. She not only stiches clothes for her family and neighbors, but crafts Bible covers, which she sells for a profit.
Vinay often comments that without the disciplines of personal Bible study, prayer, hard work and thriftiness that Asha learned at CHL, the couple's ministry would not have thrived as it has. Asha agrees that the Lord has used the training she received to equip her for ministry. "I am always grateful to God for CHL Bible School for how it trained me in the Word and prepared me to serve the Lord even in 'unploughed' areas, where the soil is hard," she shares.
Participate by Praying:
Praise God for equipping women like Asha for ministry through the CHL Women's Bible School.
Ask God to provide for the ongoing financial needs of the school so that it can continue to equip women for ministry.
Pray that graduates like Asha will continue to be used by God for His glory in their churches, communities and families.
In a community with no known believers, a new multipurpose building will provide opportunities to grow connections, meet needs and share Christ.